Month-Over-Month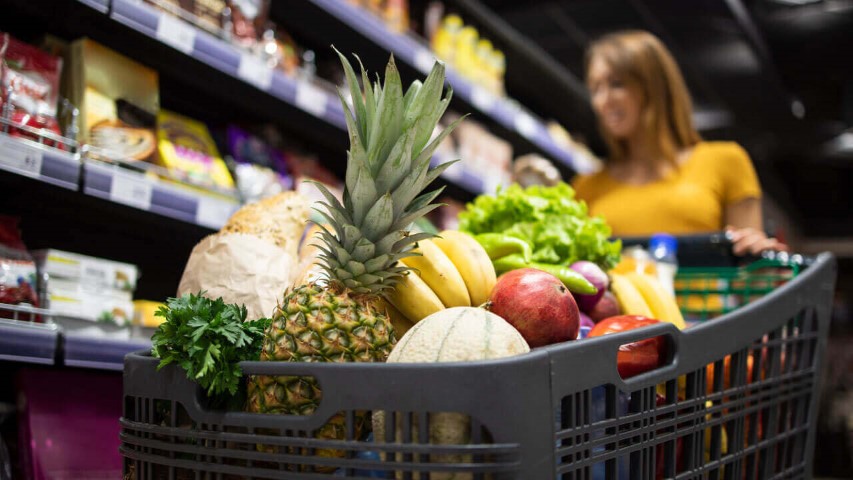 How to read the given chart?
One bubble plot is utilized to look at relationships between different numeric variables simultaneously.
Here, every dot corresponds with last month's pricing and product accessibility changes in specific grocery categories at specified retailers. The bubble size specifies how much more minor or significant a change is compared with other retailers in similar categories and across categories in the similar retailer.
Charts are viewed best on Desktops or TabletsM
Charts 1, 2, 3, & 5 Sources: Actowiz Solutions Assortment & Pricing Analytics month-over-month might have altered pricing on an average using a rolling period of 12 months across 117,381 products in 15 categories with 16 grocery retailers, including Baker's, 7Now, Walmart Grocery, CVS, Walmart, DoorDash, Walgreens, Drizly, SpartanNash, Getir, Kroger, Meijer, Giant Eagle, Gorillas, Jokr, and GoPuff.
Chart 4 Sources: Actowiz Solutions Price Analytics month-over-month average grocery pricing changes from August 2021 with present months across 15 different categories at 5 best grocery retailers.
Chart 6 & 7 Sources: Actowiz Solutions Pricing Analytics month-over- month average grocery pricing and accessibility changes from the last month through the category in 5 best grocery retailers.
For more information, contact Actowiz Solutions now!