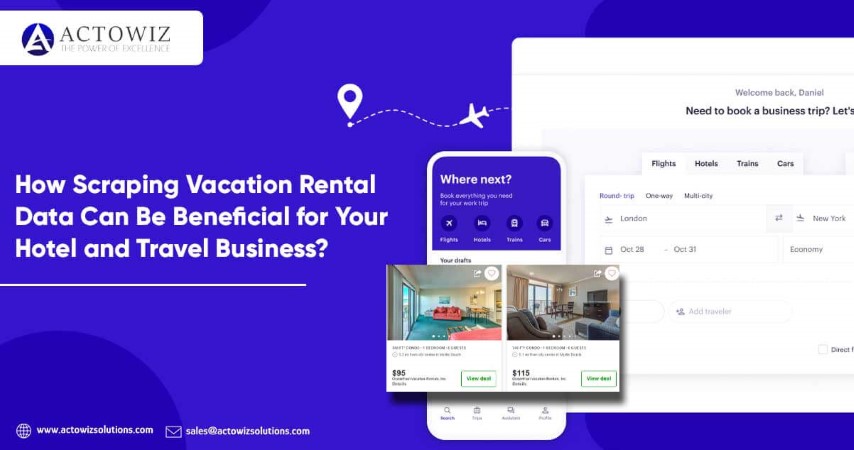 The business of vacation rental has revived after the severe effects of the COVID-19 pandemic. Research indicates a sturdy increase in the travelers, who want to get short-term stays when they go. Different vacation rental companies could increase this growth using web scraping. In addition, there are endless ways for companies to improve their offerings with extensive market research enabled by web scraping.
As per the 2022 Global Vacation Rental Report, 40% of the property managers are already using the power of marketplace Business Intelligence (BI) to do their business better. However, if you're completely new to this concept, everything is given here, which you should know about vacation rental data scraping as well as how it could positively affect your business.
Vacation Rental and Web Scraping Properties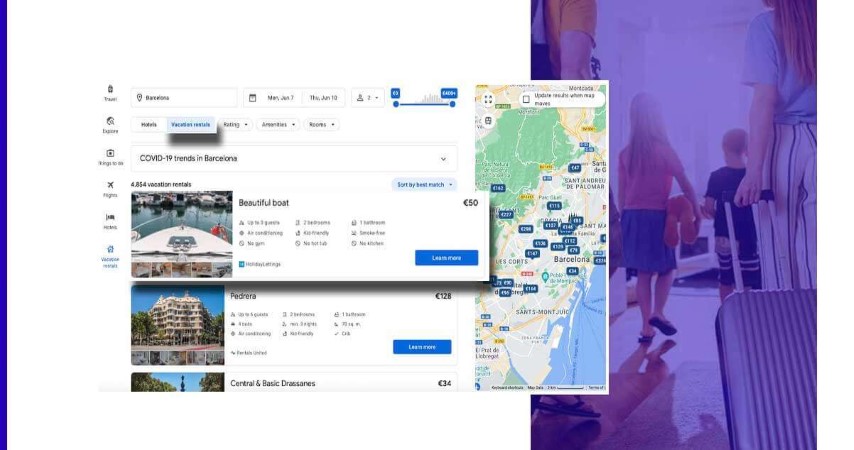 Web scraping is scraping data from the website, gathering data, as well as exporting that into useful formats like spreadsheets or APIs. You can manually do web scraping, but auto web scraping tools are faster and cheaper.
As websites differ in terms of function and features, web scraping is hardly easy. Furthermore, you may come across roadblocks and CAPTCHAs, so it's important to understand how to avoid as well as bypass them. You might want to utilize proxies like Rayobyte to assist web scraper in avoiding pitfalls. They get an extensive range of proxy products to select from!
Let's see how web data scraping works:
Initially, a web scraping tool gets one or multiple URLs for loading before scraping data.
After loading an HTML code, a web scraper scrapes all data on a page or data detailed by a user.
After that, it outputs data in the Excel or CSV spreadsheet
There are many web scrapers available including pre-built, self-built, user interface, browser extensions, cloud, software, as well as local data scrapers. They're normally used for property listing scraping, industry insights, statistics, comparing shopping websites, as well as lead generation.
Advantages of Extracting Vacation Rental Data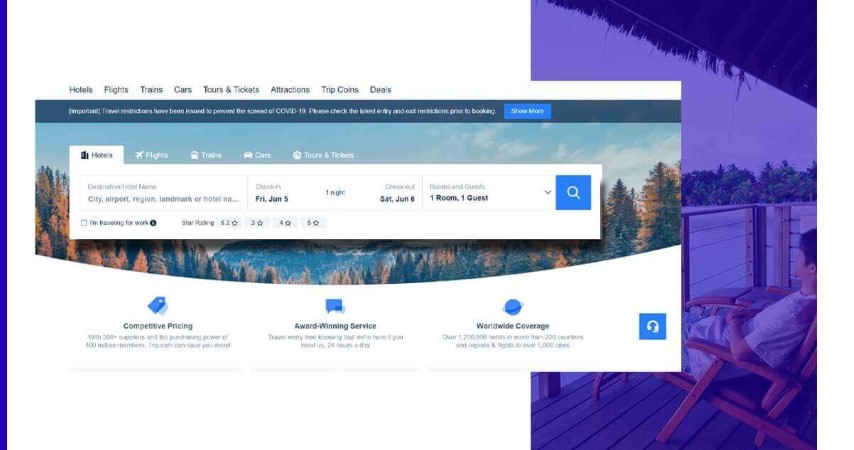 Vacation rental possessors can utilize web scraping for comparing their performance and rates metrics using competitors, analyzing demands, monitoring supply, as well as tweaking pricing to get more clients.
Rental companies could extract internal as well as external resources like Vrbo or Airbnb for consistent insights. While all the popular external resources can offer important data, an internal vacation rental software could help in analyzing your data for finding improvement areas.
Predictions of Vacation Rental Trends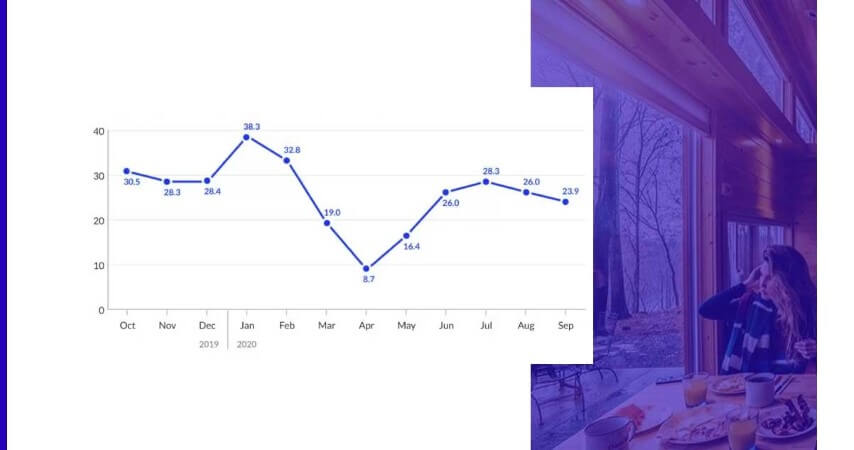 Different businesses related to the vacation industry like hotel brands, Lodging REITs, and online traveling agencies need insights from different vacation rental data. These insights assist them in predicting future family trends for travelers as well as what they anticipate from the rental businesses
Data scraping can analyze the lowest values, market cycles, peak prices, and purchase vacation home trends in the vacation rental industry. This analysis helps vacation rental businesses in making intelligent decisions, which results in higher ROI.
They could prepare business operations by predicting industry trends of vacation rental, particularly for the off-season.
Investment in Real Estate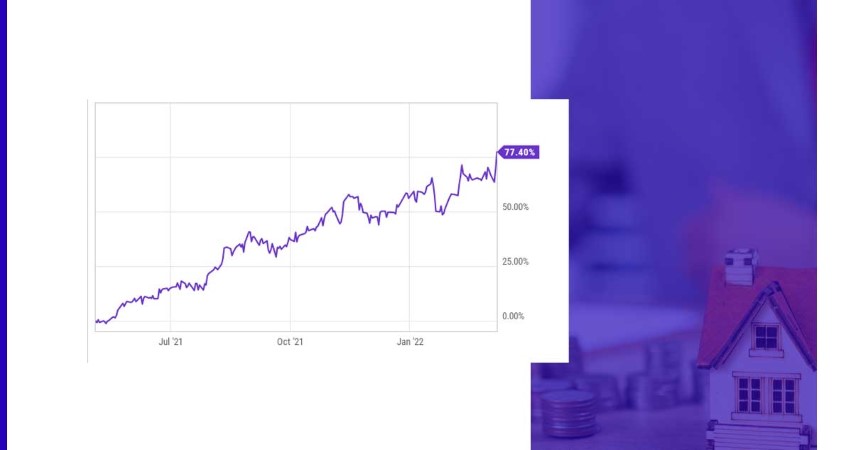 Travel-related businesses like hotel brands, online travel agencies, and lodging REITs, also need insights from the vacation rental industry to help them predict future family vacation trends for travelers and what they expect from rental businesses.
These vacation rental industry trend predictions can help them understand each property's real estate prices, availability, and investment potential. This way, vacation rental businesses can make informed decisions about which property to buy and put up for rent.
In addition, they can learn about ongoing project developments and insurance, mortgage, and loan ranges.
Market Research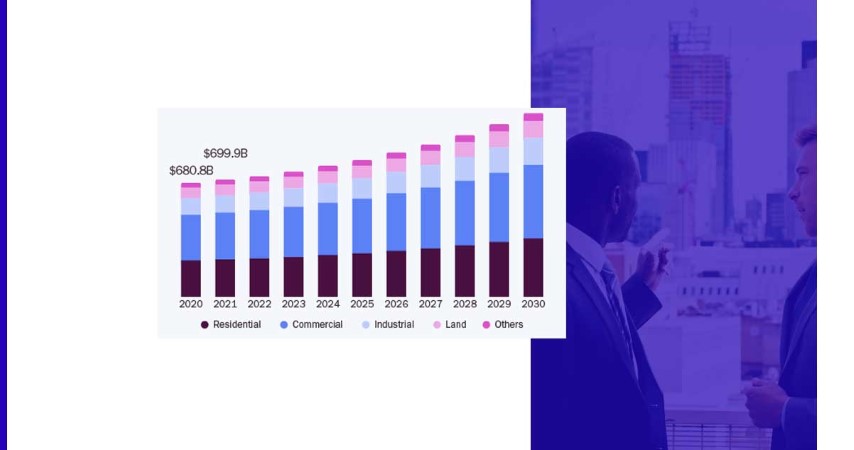 Web scraping and business intelligence are best used to do market research, which is an activity business from different industries need to practice. Market research needs you to collect a larger amount of data that could be made easy using web scraping.
Data scraping assists businesses in determining the investment prospective of any address or market by offering data on factors, which drive the property market: interest rates, demographics, economy, as well as government policies.
Different vacation rental businesses could use data scraping for collecting the necessary data as well as establish a real analytics system. That's how they can scrape main statistics on changes in the targeted market as well as optimize different business operations consequently.
Using an appropriate web scraping tool, it's easy to get important insights into your targeted market's performance as well as know the development of booking trends of short-term vacation rental as well as the rental business.
For instance, web scraping can assist you to get the finest vacation rentals in a particular area by offering data like daily, monthly, and yearly ROI. This data can assist you to control what marketing strategies or product improvements to implement from given competitors as well as get a similar ROI.
Web scraping and Vacation Rental Trends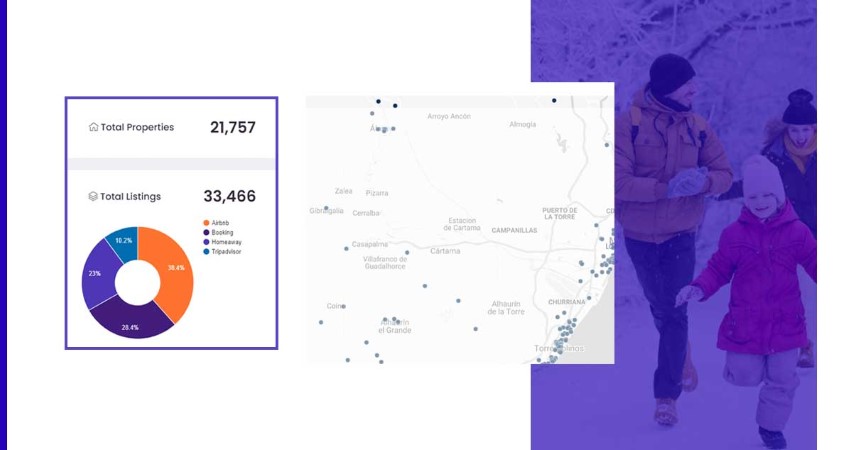 Web scraping scrapes data online using programs like web crawlers. This hard procedure requires high-end skill and resources and that is why manual data scraping isn't suggested, although it's quite possible! However, companies, which need to collect a larger amount of data would benefit from a data scraper's efficiency and high speed.
People new to concepts might have a troubling understanding of how scraping vacation rental properties work. Let's see some web scraping applications within the vacation rental industry.
Creating Business Intelligence Apps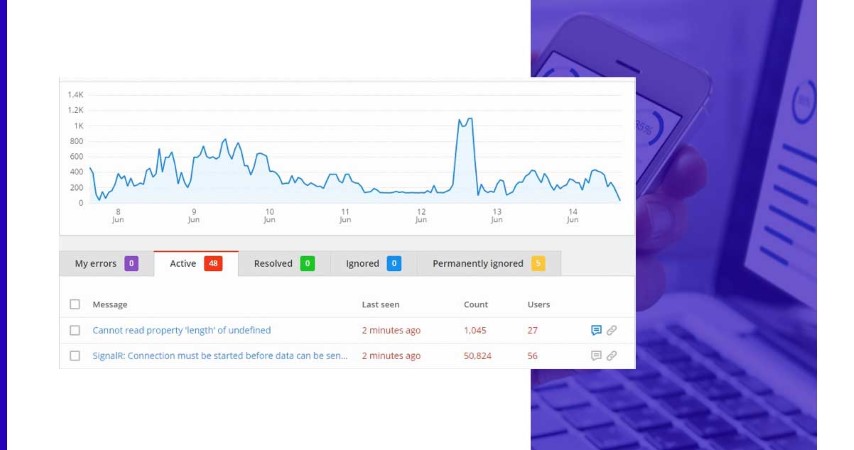 The industry of vacation rental is highly profitable with heavier investment potential and that is why creating business intelligence apps on vacation rental websites is sensible. The industry is rising steadily in all aspects.
It includes profit margins, customers, revenue, etc. These portals require deeper and more actionable insights into the market for staying well-rooted. Accordingly, creating a business intelligence app is a practice, which becomes more popular every day, making it possible with data scraping.
As stated, web scraping can allow more smart real estate investments while expecting future vacation rental trends. Certainly, you can simplify the procedure by asking VRBO or Airbnb for the APIs however, a reply isn't feasible.
Competitor Pricing Alignment
The best way of using web scraping for finding vacation home trends is extracting as well as aligning competitive prices. Particularly, competitive intelligence in Midwest vacation rental cost trends could be highly efficient in the short-term rental industry.
Flipkey, Airbnb, as well as HomeAway tend to dominate property lists on vacation rental websites and that is why small businesses have to be smarter with price structures. This never hurts to get inspiration from the competition's past vacation rental pricing trends.
Vacation rental data scraping permits you to trail pricing data for comparable properties in all locations. Then, you could utilize this data for creating a superior price structure it includes defining where to raise prices so that customers might benefit from lower rates as well as when to provide promos or discounts for sales increase. Although regularly scraping pricing data from different vacation rental websites without data scraping might be time-consuming, inefficient, and exclusive.
Aggregator Websites Creation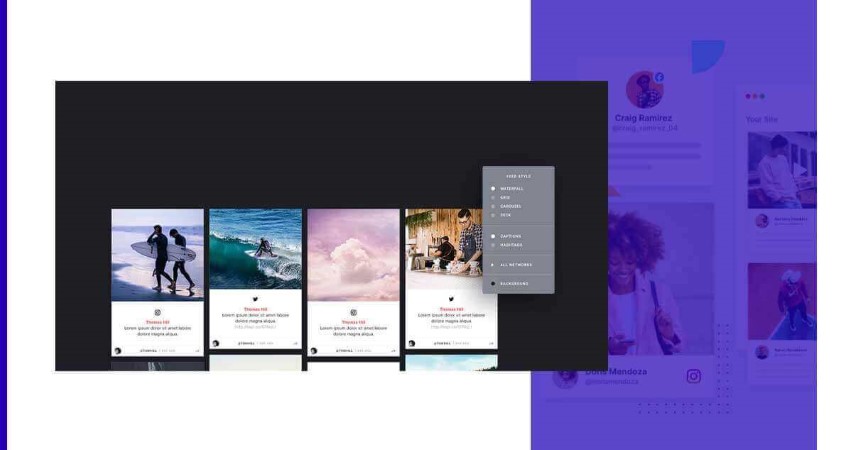 In conclusion, web scraping could help you create aggregator websites that you can get in all spaces now. Aggregator websites fetch as well as show information from different websites, helping travelers in making quicker and well-informed decisions regarding their traveling plans.
Any web scraping tool is the finest way of building a vacation rental aggregator site. Those having a lean traveling budget benefit significantly from pricing aggregator websites because these websites help them compare prices to get the most reasonably priced vacation rental company. This also benefits different companies through advertising optimized pricing they might have reduced using competitor data analysis.
Vacation Rental Data Scraping Data Fields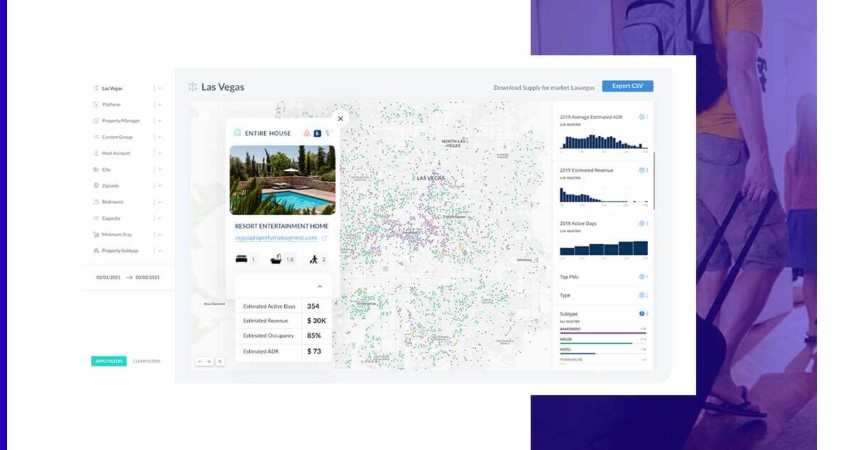 Usually, web scrapers use particular data fields for customized data scraping. Data fields are attributes of a webpage that you're extracting. You may also add these customized fields like a new column in all data reports in Data Explorer.
The use of different attributes assists web scrapers in analyzing the web pages efficiently. For instance, web extraction data fields could help you regulate competitors' cancellation policies, cleaning fees, average daily rates, etc. Some of the data fields utilized in vacation rental web scraping include:
Property Types
Listing Types
Average Everyday Rates
Bedrooms
Bathrooms
Total Reviews
Cancellation Policy
Max Guests
Check-in Time
Check-out Time
Security Deposits
Listing Images
Minimum Stay
Conclusion
Web scraping has so many benefits and most significantly, it helps you get vacation rental data that you won't get anywhere else. Therefore, if you want well-structured and meaningful scraped data for predicting vacation travel trends on faster terms, contact Actowiz Solutions.
Actowiz Solutions provides complete web scraping solutions, which fit all your precise requirements, whether an Excel file, CSV file, or a database. Contact us to get more innovative and data-driven business plans for your vacation rental business.