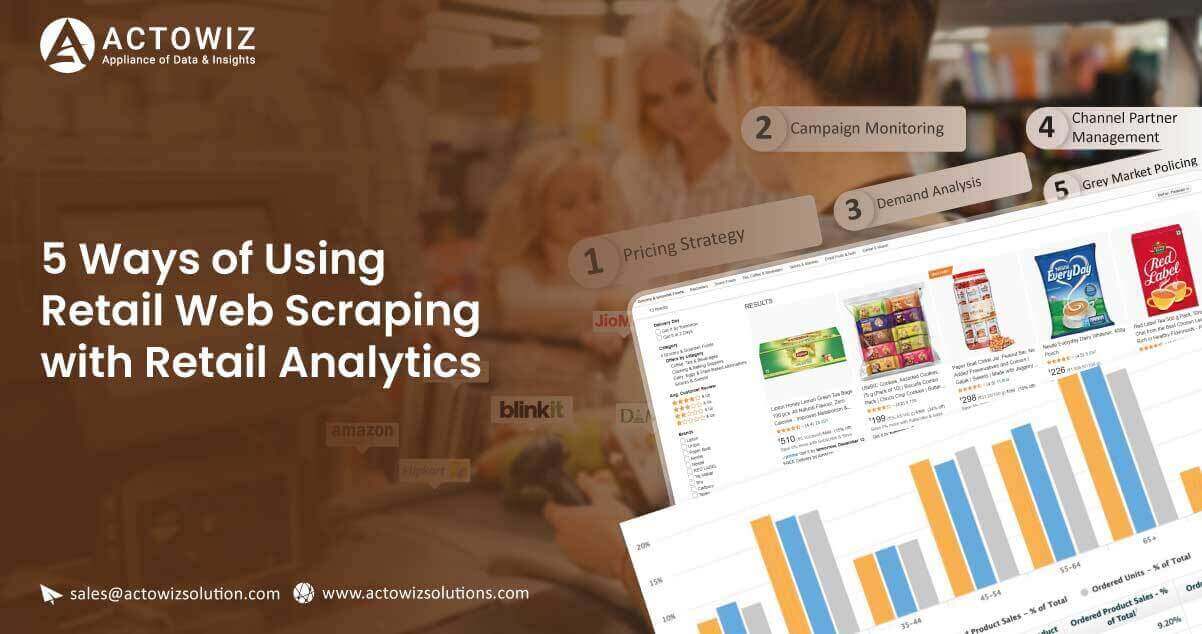 Retail is a link between producers and end-users and is the lifeline of all manufacturing industries. Without retailers, having products for end-users is not possible. Though, retail could be quite an unappreciated gig. Making a brand as a retailer is hard because you don't own the products you sell. While selling a product and doing well, the manufacturers get admiration, not the retailers. You will get thousands of retailers for each manufacturer, making this industry extremely competitive. You can't exist as a retailer by only selling products. You should have the edge over competitors, which is where retail analytics plays a role!
For successfully implementing business analytics, you require data, and to effectively collect data, you need specialized data collection or web scraping.
This blog will help you understand how retail analytics works, the significance of retail, and how to use extracted data for retail analysis.
Retail Analytics: The Concept
Retail analytics uses industry data to get insights about sales procedures, customer preferences, inventory calculations, supply chain movements, and other insights required for accurate decision-making in the retail industry. Retail analytics updates the sector, and the finest decisions are taken to help your business get maximum profits.
Retail business analytics helps you leverage data-driven insights from businesses and customers to advance customer experiences, increase sales, and enhance operations. It helps you use data on consumers' current and past preferences to optimize services and offer the complete and finest customer experience. As we understand the concept, let's know why data is vital for the retail industry.
5 Ways of Using Retail Web Scraping with Retail Analytics!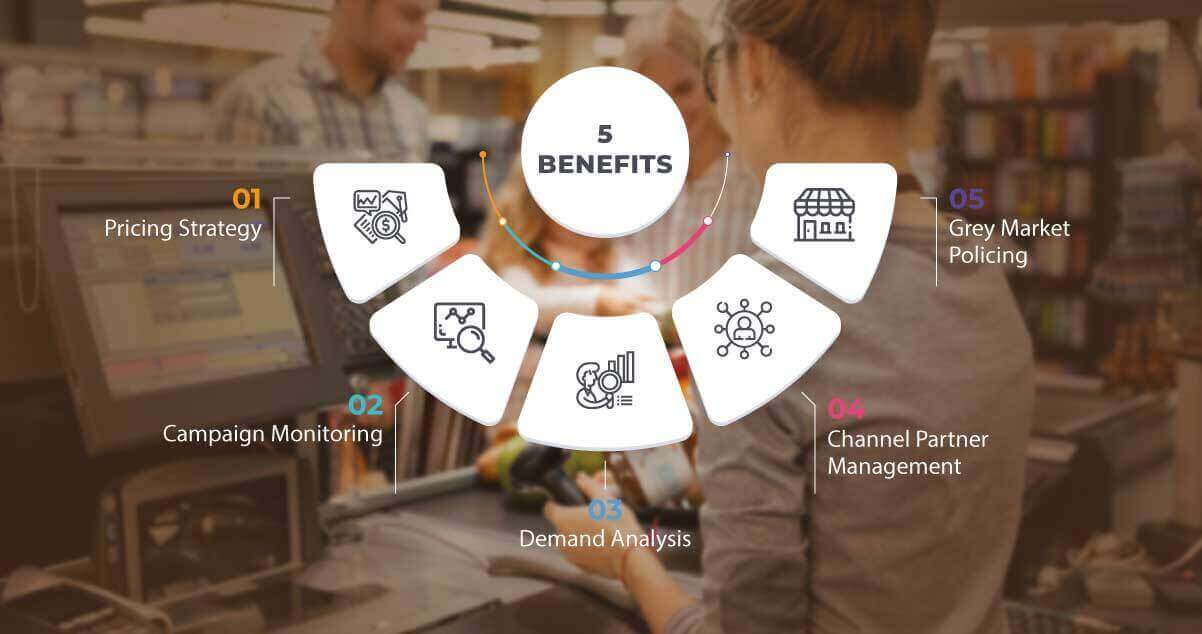 There are many ways of taking benefit of web scraping bots' exclusive data collection capability to do retail analytics. Let's understand these five ways:
Data Collection from Retail Competitors
With web scraping, collecting data about your competitors and business tactics is accessible. You can also utilize this data to update your tactics and lead the market. You may also extract customer data and search for dissatisfaction hints that you could leverage to take customers toward your business. The most excellent way to understand what is happening in the market is to observe what your competitors are doing. Web scraping is a highly efficient way of doing this. You can confine your data scraping tool to offer competitors' data in any region.
Create a Competitive Retail Price Strategy
Amazon is presently the most extensive online marketplace online. If you want to sell something, you'll get people selling a similar product on Amazon, Flipkart, and eBay. As per research, around 80% of shoppers check online prices and compare prices before making any purchase. If customers are doing that, there are no reasons why you can't do it too. With web scraping, it's easy to collect retail price data of any particular product at one click, check the fluctuation trends in the pricing over time, and utilize that to create a competitive price strategy that provides an advantage over your competitors without breaking the bottom line.
Analyze and Monitor Retail Consumer Trends
One reality about consumers is that they always follow market trends. With web scraping, it's easy to gather data on present and past customer trends and utilize this data to expect future trends. You could also extract data on potential and current influencers, which can change the way of consumer trends. Observing these influencers makes it easy to respond to new trends that arise quickly. Web scraping is the finest way of implementing an effective customer analytics plan.
Gather feedback data from online forums and platforms
For retailers, feedback is a crucial part of their business. Customers' feedback tells you where you are doing well and where you require to improve. It also provides your possible customers with that information in better or worse situations. Using web scraping, it's easy to professionally collate customer feedback from platforms like Amazon to analyze their business pros & cons. You may also extract competitors' feedback data to observe what the customers say about them. It helps you copy good tactics and improve on bad ones within your business. It enables you to improve without making any more mistakes.
Maximize and Optimize the Inventory Options
By extracting data on actual consumer requirements, rather than utilizing instinct to guess unreal consumer requirements, it's easy to optimize your inventories to eradicate wastage and ensure that you are stocking products that people want.
Take Benefits of Big Data in the Retail Industry with Actowiz Solutions
Our retail industry data scraping services use APIs to help you gather data in real time and systematize your data scraping procedure. We use multiple proxies so that you can provide maximum requests.
Conclusion
The retail business is a tough nut to crack if you don't use the required tools, and retail analytics can provide all the tools to break this industry. At Actowiz Solutions, we offer all the retail data you want to fuel the retail sector with retail analytics. For more details, contact Actowiz Solutions now!
You can also reach for all your web scraping services and mobile app scraping requirements.