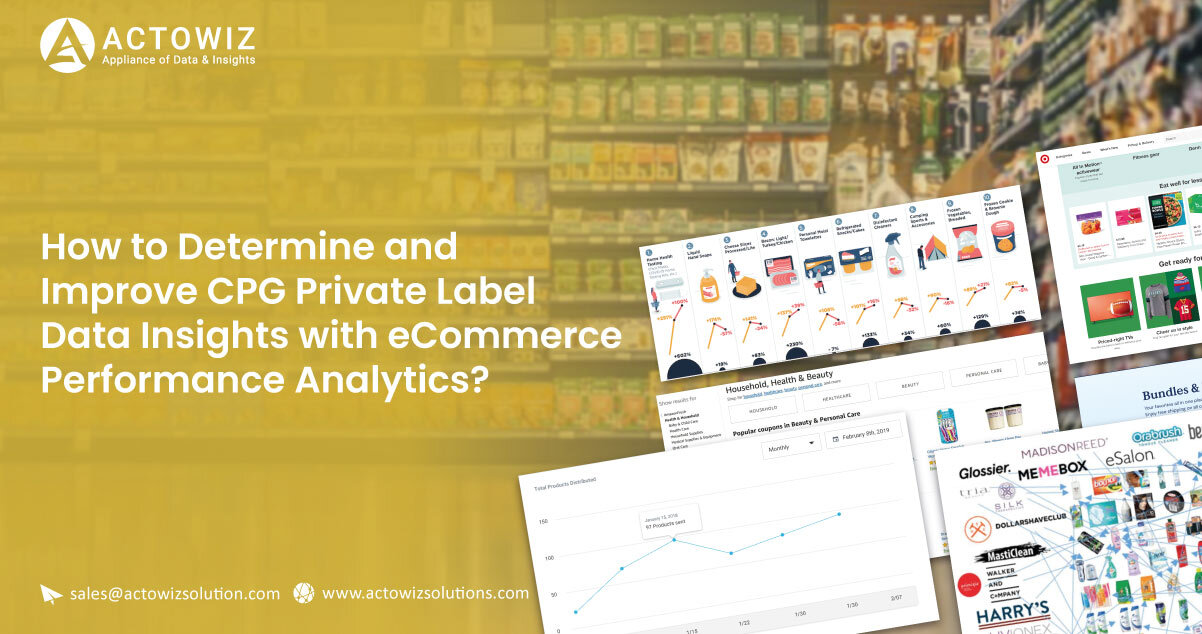 Imagine if:
You rarely miss any sales opportunity
You get to achieve maximum things with your targeted work in less time
You minimized waste by enhancing your consumption forecasts
Stocking of your online retailer's shelves
You had secret strategies for boosting your market share.
So, E-commerce data analytics technology is coming all through. And you and your organization must be ready for that. This blog aims to explain CPG manufacturers are leveraging a new label of data analytics to boost their e-commerce sales while minimizing human effort and time. This clearly indicates that inculcating prescriptive analytics technology will bring a significant rise in sales and profitability.
This blog will answer questions that many of you might have:
How can prescriptive analytics tools enhance profitability?
How has data analytics evolved in e-commerce?
As we have entered the new year, 2023, one thing is prominent; consumers continuously strive to purchase private label products to save money. Instead of brick-and-mortar stores, consumers prefer to shop from online stores. This has given CPG companies to extend their digital reach. Specific reports state that approximately 60% of consumers fear visiting stores. This has resulted in reaching the percentage of online shopping to 50%. So, what are the chances of these emerging brands to compete with the growth of private labels? Let me answer this. There is still hope for emerging brands if they remain aware of the market shape and how to react.
The State of Private Label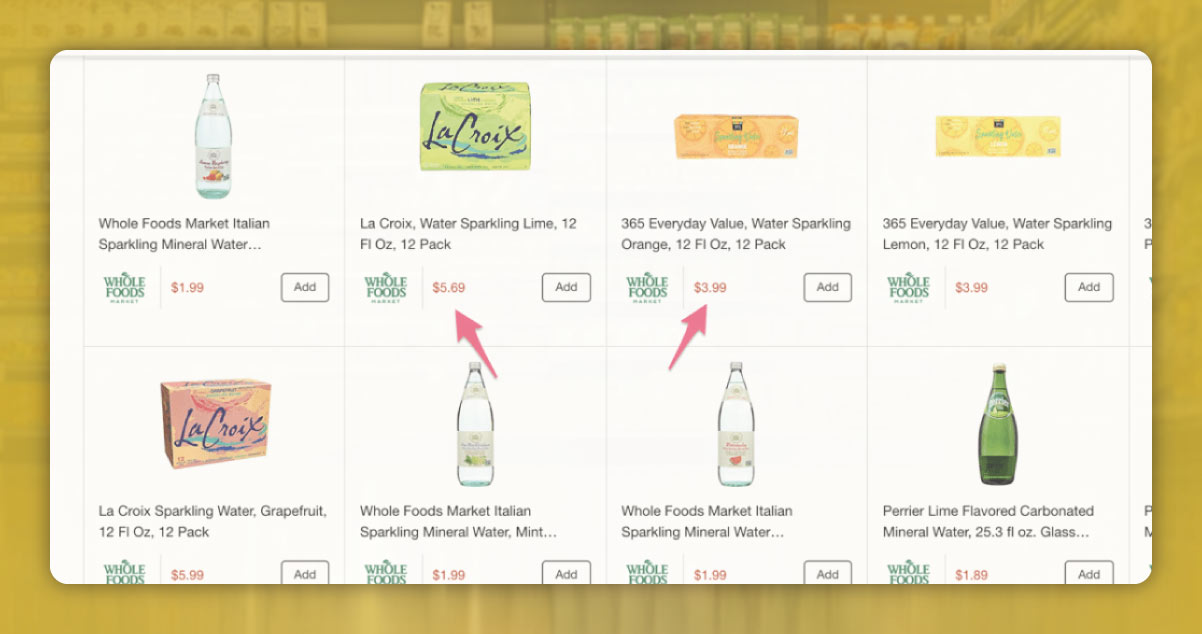 Over the years, retailers have continuously worked towards enhancing the quality and packaging of their private-label product offerings. NIQ data suggests that private-label food sales have risen 16% over the past two years. This reached $133.5 billion at the end of March 2022. By Q4, the private label grew stronger.
What's Driving Private Label Growth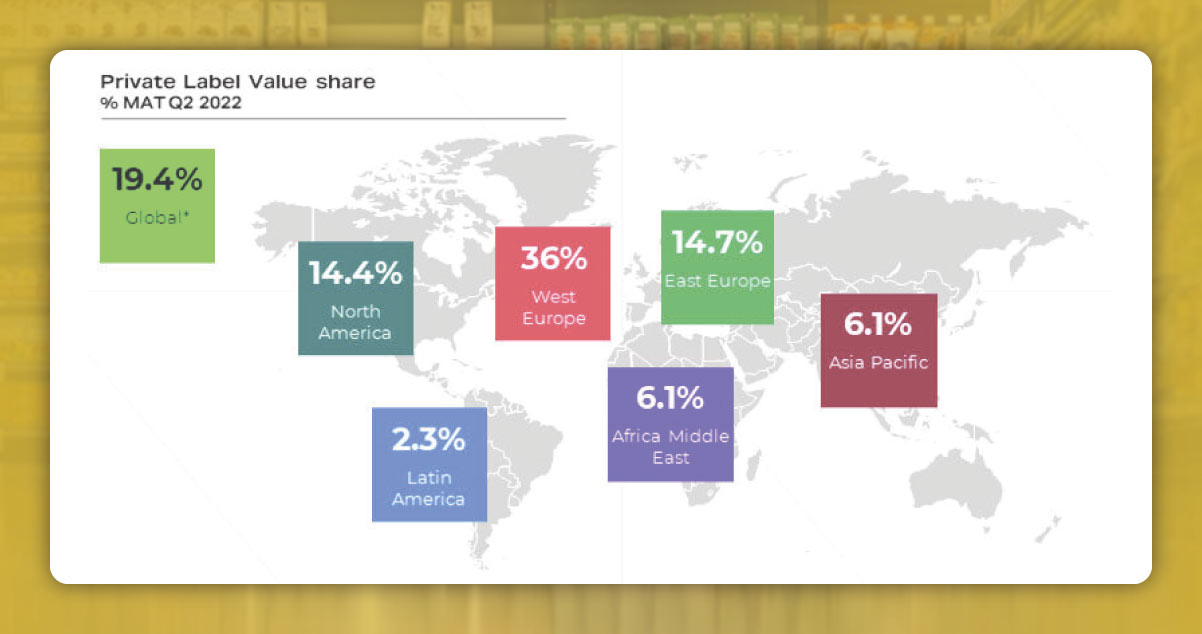 Although Private Label has been growing for a few years, but, in 2022, they witnessed rapid growth. And the most significant driver for this growth is approaching recessions and rising concerns over inflation. In October, when inflation peaked, the sales for value-based retailers increased by 10%. This captured 42% of CPG sales.
Improving CPG data Insights with E-Commerce Analytics

With the rise in online grocery shopping, a certain amount of user data gets generated. This results in online CPG business with tremendous opportunities. The use of e-commerce Performance analytics will bring noteworthy benefits and, indeed be a game modifier for CPG companies in an extremely competitive market. In a recent survey, nearly 52% of the CPG respondents reacted promptly and analyzed faster. Another 7% of the responders expected their analytics to achieve 25% of their total IT expense by 2023. However, companies are continuously looking to strengthen their initiatives in data analytics.
In order to align strategies and business models with rising consumer trends and requirements, CPG companies need to invest more in analytics. The first step is to outline the type of considerable data. Although, there is no significant data set to be used across all businesses. The data requirement varies as per the specific requirements of the market, industry, and sometimes individual's business entities. The dataset is categorized into consumer-behavior data and product-based data. Consumer-behavior data includes logging and tracking purchase behavior, online shoppers' trends, preferences, etc. Customer- specific datasets are:
Purchases making frequency
Leaving the cart to the analysis of completing the transaction
Brand or store loyalty
Demography of consumers
Product-specific datasets are:
Sales trends of individual product
Product sales analysis within a category
Price analytics
Distribution
After acquiring the necessary data, the next step is obtaining insights from the available data. To achieve this, a specific analysis is done. Data obtained can be utilized in the following ways:
Personalized marketing: This involves considering consumer behavior by understanding their preferences and generating recommendations.
Order fulfillment:This involves understanding bulk buying behavior and molding their business approach accordingly. Furthermore, this also includes capturing data from omnichannel sources and creating data to ingest and analyze from multiple sources.
Product launches: This will offer the CPG companies several new opportunities to control user data. It will thus help them to redefine personalized recommendations with new offerings and perspectives.
Category-specific decision-making: eCommerce performance analytics will highlight all the weaknesses, strengths, opportunities, and inefficiencies within a product category. Those businesses that have successfully implemented data analytics- enabled decision-making has seen a significant rise of 22% in demand for specific products.
How Do CPG Companies can Build a Solid Data Foundation for eCommerce?
While creating a strong eCommerce data foundation, CPG companies need to consider the following:
Building data pipelines: It is highly imperative to create a scalable data pipeline that must be hosted in a cloud environment. This involves aggregating data from multiple sources, storing it, and in-memory processing.
Data warehousing: As the data gets collected by data pipelines and gets stored in a structural format using ETL, this data acts as a sole source of simplifying the analysis and reporting processes of the company.
Data governance: This comprises generating processes for data availability, visibility, integrity, and security.
ML models in production: Incorporating production-ready machine learning models into the workflows will be the secret to optimizing available data and achieving the utmost business benefits.
Use of AI: Predictive analysis will improve financial metrics and overall customer experience. This will help transform processes, optimize operations, and enhance customer experiences.
Conclusion: Thus, to conclude, in 2023 and beyond, ensuring that you aren't losing CPG sales to Private label brands means you must have a strong hold on the data types you are collecting. Overall. You must look into consumer insight, retail , and marketing data. Consumer and retail insights together will provide you with a brief insight into your brand, competition, and category.
For more information, contact Actowiz Solutions now! You can also reach us for all your mobile app scraping and web scraping services requirements.