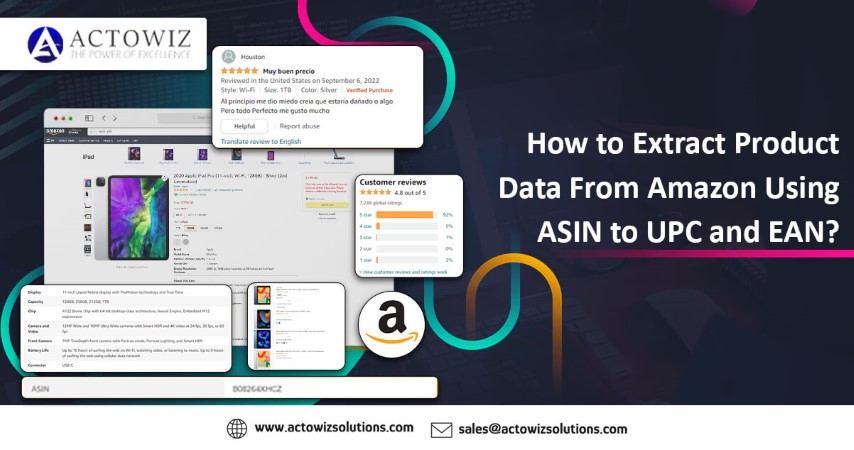 You can search GTIN, ISBN, ASIN, UPC, EAN, or Keywords and find Amazon products search results.
Scrape product name, search ranking, ASIN, prices, etc. in real-time by searching any particular keyword, GTIN, ISBN, ASIN, or product's name from Amazon's search result pages.
Extract Amazon Data from Different Input Types
Find real-time Amazon search results by offering any of the given as inputs.
Product Name
Product ASIN
Search or Category URL
Part Number
EAN
UPC
GTIN
ISBN
Keywords
Just Go Through This Detailed Code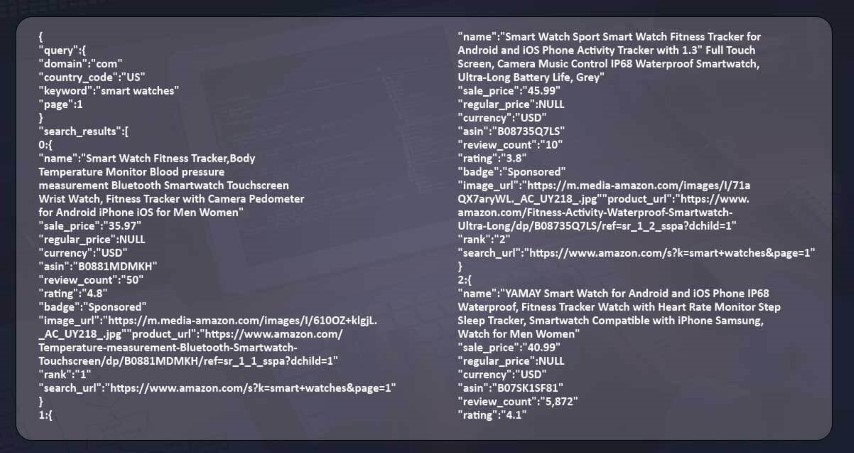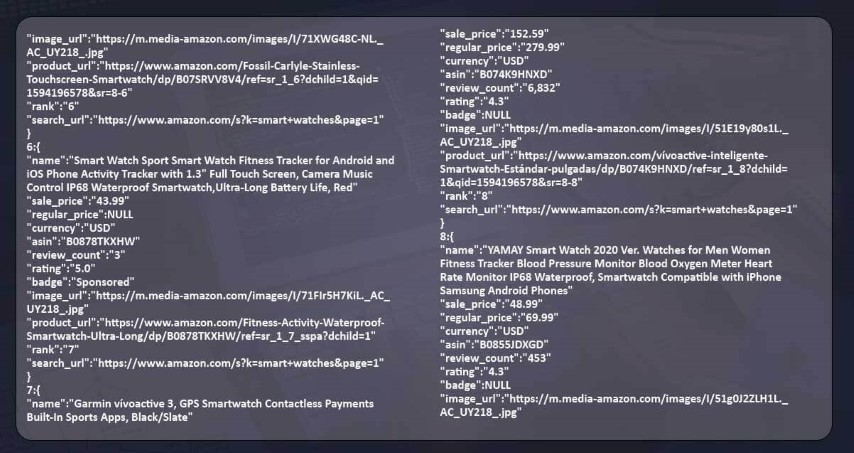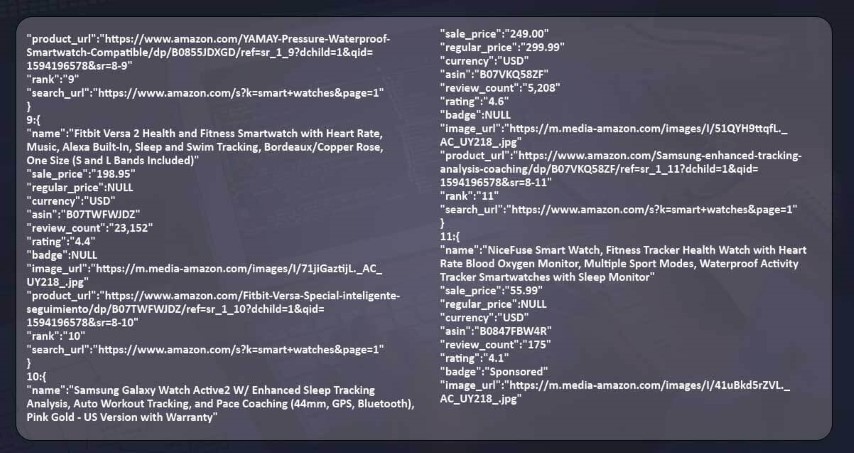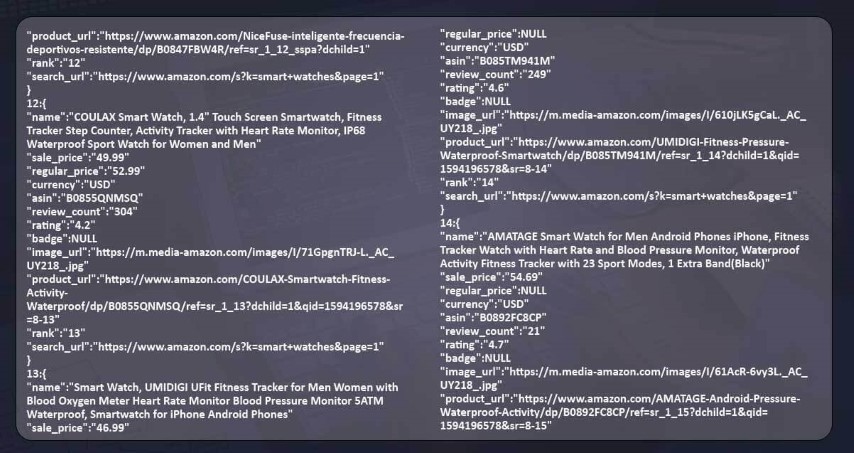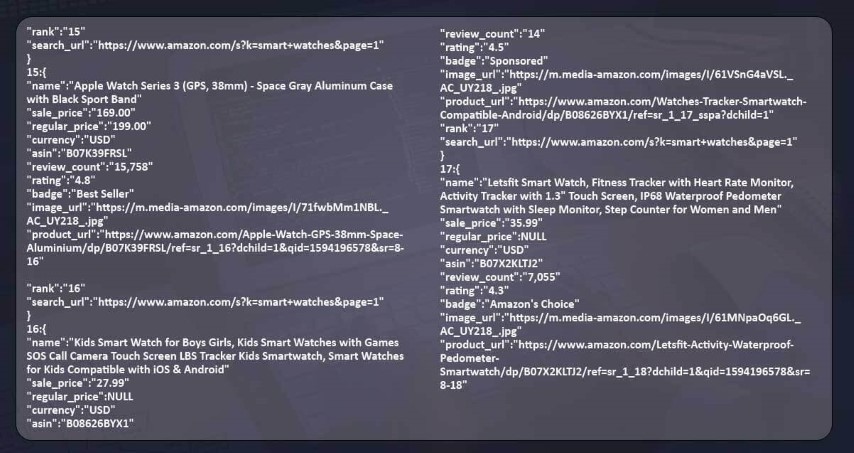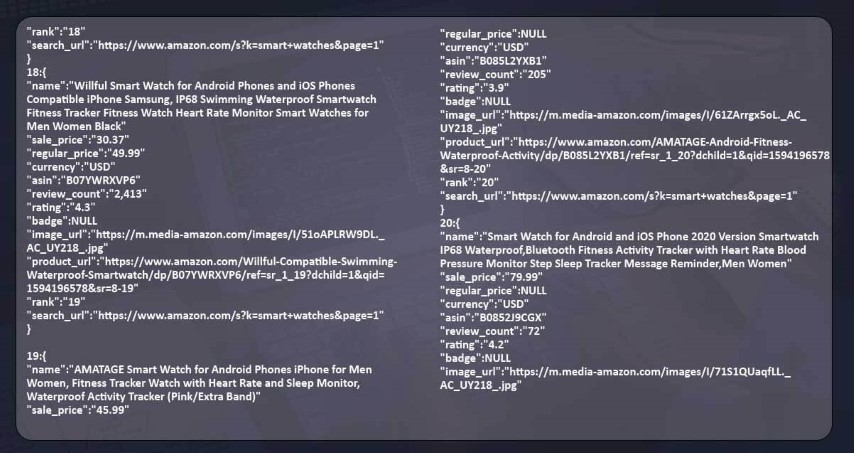 Get More Information by Integrating Amazon Products Data and Price Data Scraping from Actowiz Solutions
You can find more product data like best seller ranking, categories, product specification, images, etc., by integrating Amazon Products Data and Price API from Actowiz Solutions.
Easy Integration
Integrating our scraping services with your app and streaming scraped data flawlessly is easy.
Real-Time Data
Our scraping services API returns well-structured JSON data in real-time within a few seconds.
Avoid Captchas and IP Bans
We utilize the finest residential proxies for routing your requests and avoid captchas and IP bans.
Strong Infrastructure
Our robust infrastructure helps us scale our API to fulfill your daily high-volume demands.
If you want to extract product data from Amazon using ASIN to UPC and EAN, contact Actowiz Solutions now! You can also contact us for all your mobile app and web scraping services requirements.