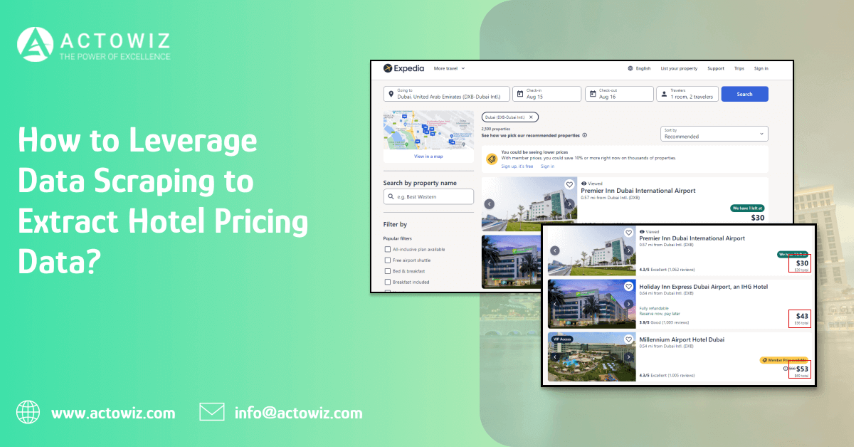 The hospitality business is progressively increasing over the years as well as shows no signs of slowing things down. Digitally learned travelers are using online platforms to do planning, booking, as well as experiencing a voyage. The hospitality industry is progressively having grips with a big data concept and numerous ways where the usage of web data in right hotel prices could help them in getting revenue generation as well as offer a superior customer experience.
Why Do You Require Web Data to Know Hotel Pricing?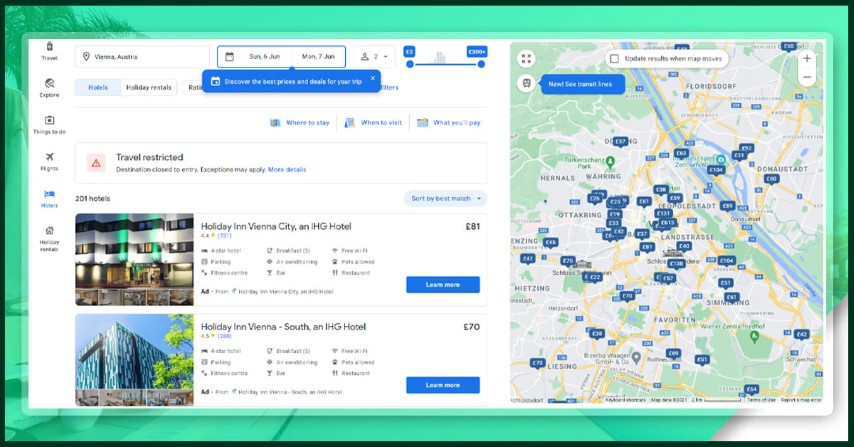 Today, customers have become very clever and research more. They compare prices from various websites before making purchasing decisions. Price comparison sites, particularly for the hospitality industry, have expanded over the years for dealing with active consumers. All these sites help customers to compare pricing across companies in a matter of some clicks. This strengthens competitive prices pressure between companies. That is where dynamic pricing has a role to play.
Dynamic Pricing could be applied across different industries like hospitality and e-commerce, which is an extremely influential yet underutilized income management tool. This is a guaranteed way of improving the financials of the business through maximizing its margin and revenue. Dynamic Pricing is already getting praised as the "game-changer", particularly in the industries, which face ferocious competition.
Pricing is stiff. Getting the right balance between overpricing and underselling is something that many proprietors struggle with. Using web data over hotel pricing scraping could maximize the profits by changing room prices every day, hourly, or by minutes.
Which Factors Influence the Hotel Prices Dynamics?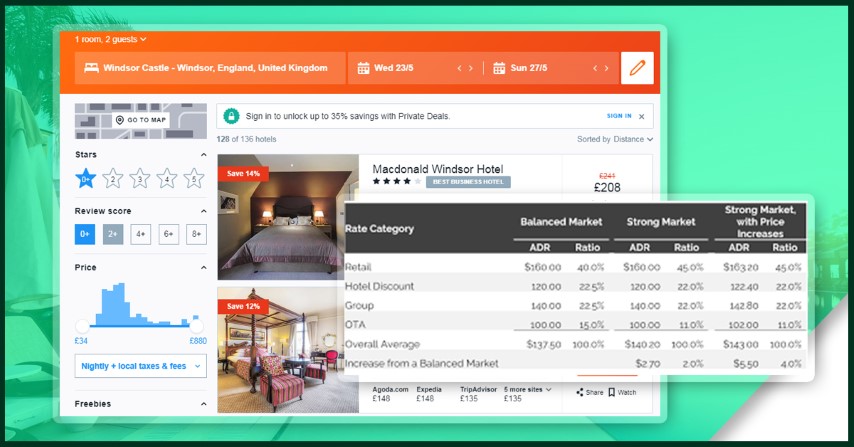 The aim of having a hotel pricing approach is extremely simple – to maximize the end line. However, managing complex pricing models is extremely challenging. It relies on many factors like:
Hotel's Capacity
Hotel prices are mainly dependent on customer demand and room availability. In case, a hotel anticipates complete capacity booking for an event, they could increase the prices of rooms and yet get sufficient bookings for selling. Similarly, hotels decrease rates near arrival in case, the anticipated occupancy isn't fulfilled.
Room Types
Usually, you would anticipate hotel suite rooms to cost similar. Although, it is not the case because every room is differently rated and available with various perks. For instance, a room having a beach view will cost more than a room facing a parking place.
Given Discounts
Smart travelers on the budget always search for discounts as well as deals for saving money. Campaigns are great initiatives for keeping up with as well as staying ahead in the competition.
Competitors' Prices
Hotels usually try and increase revenues through matching competitors on prices. This helps them in strategically positioning themselves before their customers through considering the present market situations.
Booking Date or Time
Conventionally, hotel prices get adjusted depending on how far they get customers, who made reservations. At times, customers that wait for the last moments usually take off with the finest deals with the lowest rates.
Crucial Location
There are ample demands for centrally situated hotels in the city or suitably close to general tourist locations. Similarly, room prices ascend if the hotel hosts significant conferences or seminars.
Changing Seasons
Hotel room prices at tourist attractions will drop in the off-season. All these hotels would maximize incomes before demand wanes by increasing the prices during peak seasons.
Demand Predicting
Fixing "right prices" need ample forecasting. Initially, management requires to get a firm grip of demand levels for daily to professionally price hotel rooms.
Network Effects
The network effects increase the values and demands provided by services based on usage through more people. In easy words, the network effects are the by-products of the hotel's popularity. People are ready to pay more for staying at an enormously popular destination.
Business Rules
Controlling bodies like the government thoroughly monitor the hospitality industry. The price strategies of a hotel business need to follow all the prices rules & regulations.
All the given parameters would be extracted as well as converted into well-structured, meaningful, and practical data using hotel data extraction.
How Does Dynamic Pricing Help?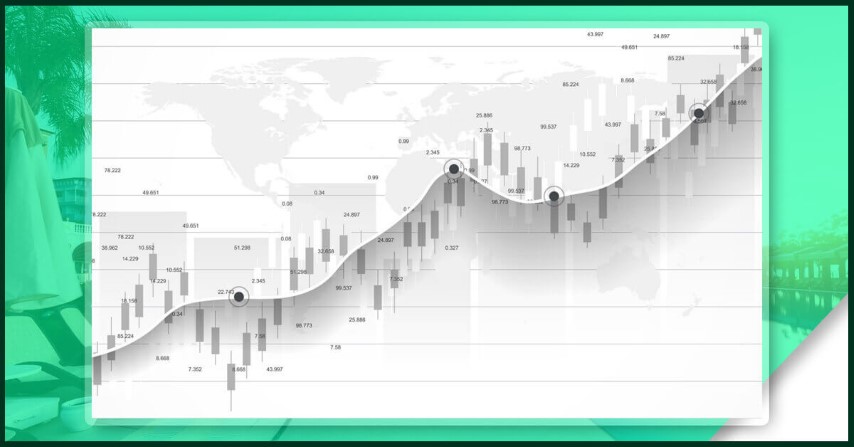 Dynamic Prices has many advantages for this hotel industry,
Increase Room Revenues, Revenue Per Available Room (RevPAR), and Average Daily Rate (ADT) Match ever-changing price trends within minutes through observing the competitor prices
Make the price procedure more effective, as automation makes that faster, easier, and more accurate
Give liberty to experiment using a "high to low" approach where a hotel quotes higher prices at the beginning of the day as well we lower prices later in the case, the demands fail to materialize opposed to "low to high" approach in which the prices are increased depending on total rooms reserved.
How is a Dynamic Pricing Strategy Formulated?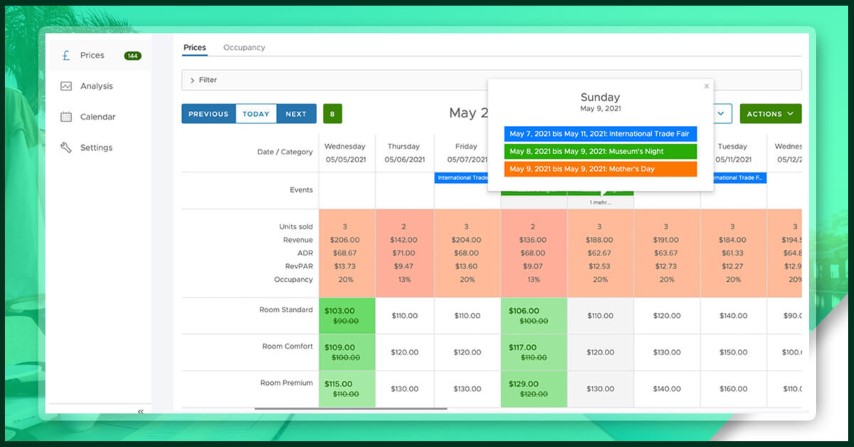 This is based on timely and reliable resources of high-quality data scraped using hotel data extraction. Web crawlers always parse real-time price parameters using thousands of sites.
Web extraction helps hotels in predicting when demand would be higher or lower. Prices get lowered to draw visitors to book rooms during the low demand periods. Equally, hotel prices are at peak during vacation seasons or around important local events. Although the initial prediction turns out to become inaccurate, the pricing can be rapidly adjusted to real-time demand variations.
Despite rates management, data extraction can be utilized to get:
Data-driven policies
Intuitive data analytics
Meaningful reports
Web scraping Services is broadly used in doing competitor research as it offers actionable data that will assist you in staying ahead in the competition. Watching competitor pricing is a wonderful tool for measuring the market response. Companies could select either a penetration pricing model or a premium pricing model as per the market movements.
A dynamic pricing model would be more personalized and flexible. The prices differ from one customer to another depending on their buying habits. Web scraping could be used for scaping client behavioral data, which includes their expenditure habits and readiness to search for better pricing.
Today, hotels are including pricing intelligence solutions for transforming their businesses. When you get the application data using hotel price extraction, you can get more understanding and insights about customer demand curves and preferences. With all the knowledge, price parameters could be constantly adjusted to scrape more values for the business.
How Can Hotels Use Web Data for Implementing Dynamic Pricing?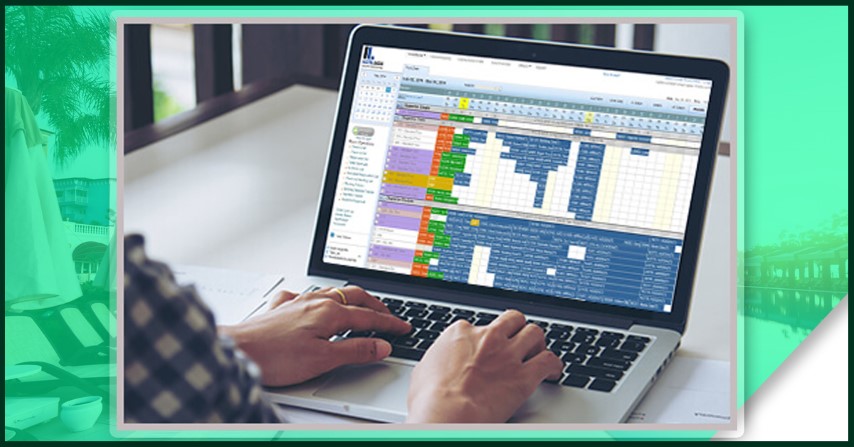 Setting up dynamic pricing models needs planning, pre-modeling analysis, as well as designing & building a pricing model through adjusting parameters as well as making customer communications. Also, hotels are progressively investing in solid data analytics. If it proves to be a monetary overhead, companies could go for third-party services.
Create a dynamic prices strategy depending on clean and dependable competitor data scraped using web extraction from hotel and travel websites with Actowiz. For more details, contact Actowiz now!