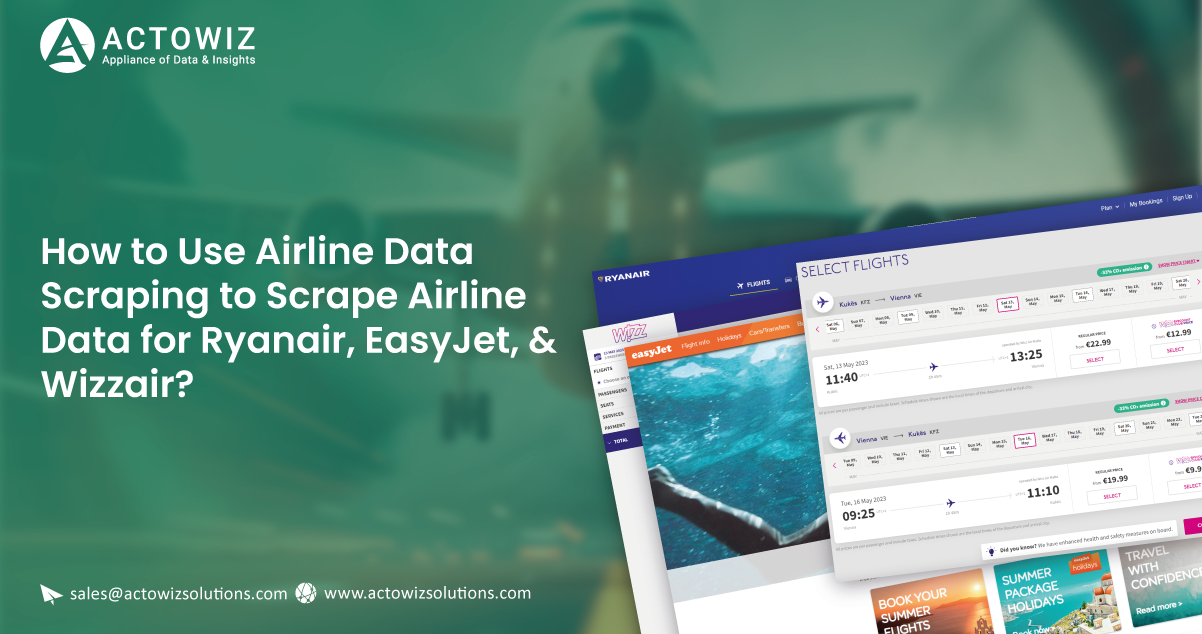 As today's world has become a universal village, traveling to domestic or international destinations by air has become more accessible. Air connectivity has severely improved in the past few years, making that easier for travelers to book flights to destinations that were not accessible a few years back. By 2026, the international aviation industry is anticipated to exceed a market worth of $303 billion!
As air travel is anticipated to grow constantly, scraping airline data from well-known Online Travel Agency (OTA) sites can be an excellent way for associated businesses to improve and grow.Airline web scraping solution providers like Actowiz Solutions make scraping flight data convenient and efficient.
Why Scrape Airline Data?
Millions of travelers use well-known OTA platforms for flight bookings. If you are a rival OTA site, a travel planner, or a travel agent, there are different ways where the data gets scraped from the OTA portals will help. You can use data to know popular destinations among travelers, use current flight schedules, price ranges, information about new flights and carriers, etc.
Let's have a detailed overview of how you can use flight data scraping:
Improved Customer Alignment
Web scraping helps you gather customer feedback and ratings from different OTA platforms. This data shows you can improve customer experiences and provide the finest options to increase sales. It makes that an excellent opportunity for businesses associated with traveling and aviation to extract airline data and reveal valued insights about consumer habits and trends.
Price Analysis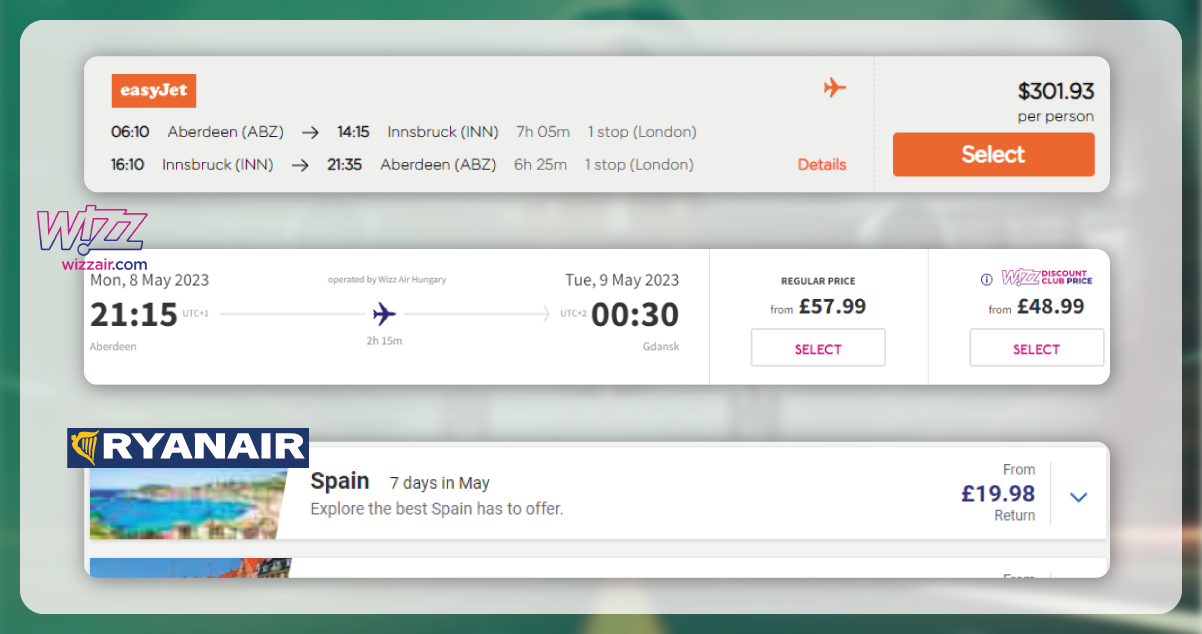 Nowadays, air carriers use complex software solutions and algorithms to adjust flight pricing in real-time depending on demands and supply. An airline data analysis provider can provide flight prices in real-time to create a more precise price structure for customers.
You can use this data to design customized packages and tours or make a pricing strategy that is superior to what other platforms provide.
Market Share Analysis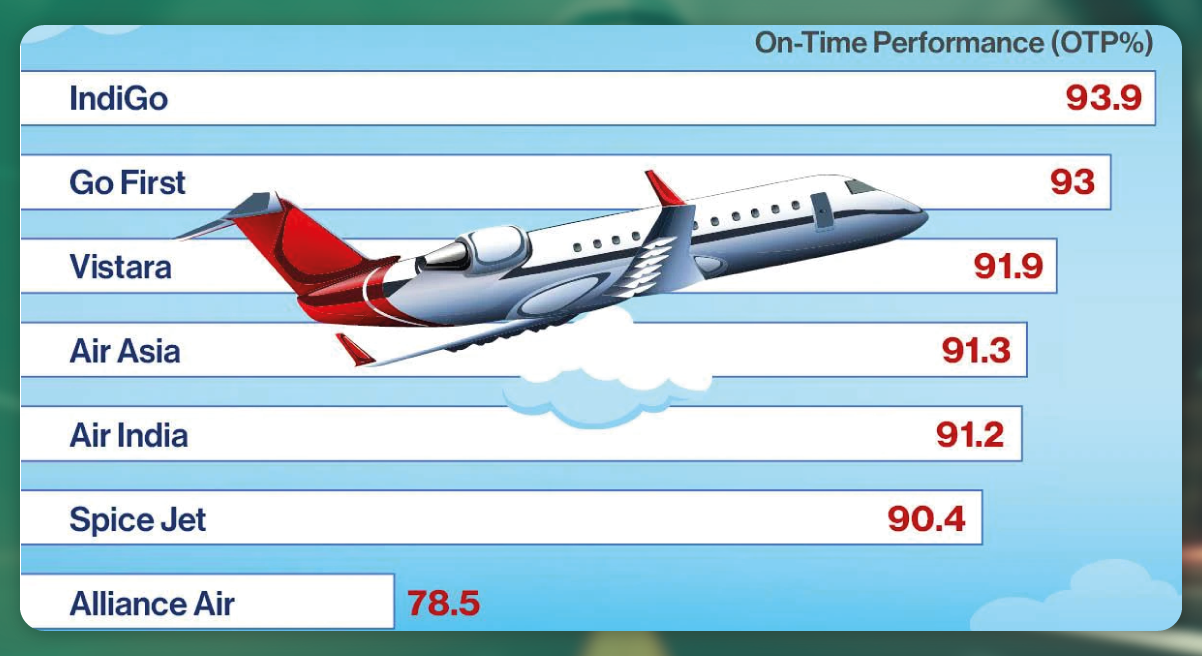 Analyzing extracted flight data also provides in-depth knowledge about the market share of different air carriers. For example, for a travel aggregator, market share analysis can help him choose the right business partners.
You can understand more about new flights launched by different air carriers and benefit from a first-mover advantage by providing new services and products before competitors.
Allocation of Resources
Let us pretend that you've just launched a travel portal. The holiday season is coming up, and you are anticipating an increase in bookings. You can extract historical travel from different OTA platforms to get essential insights about what you should anticipate during the peak holiday season. As per that data, you can assign your resources better to ensure you can provide an outstanding experience to all the customers.
Better Marketing Strategy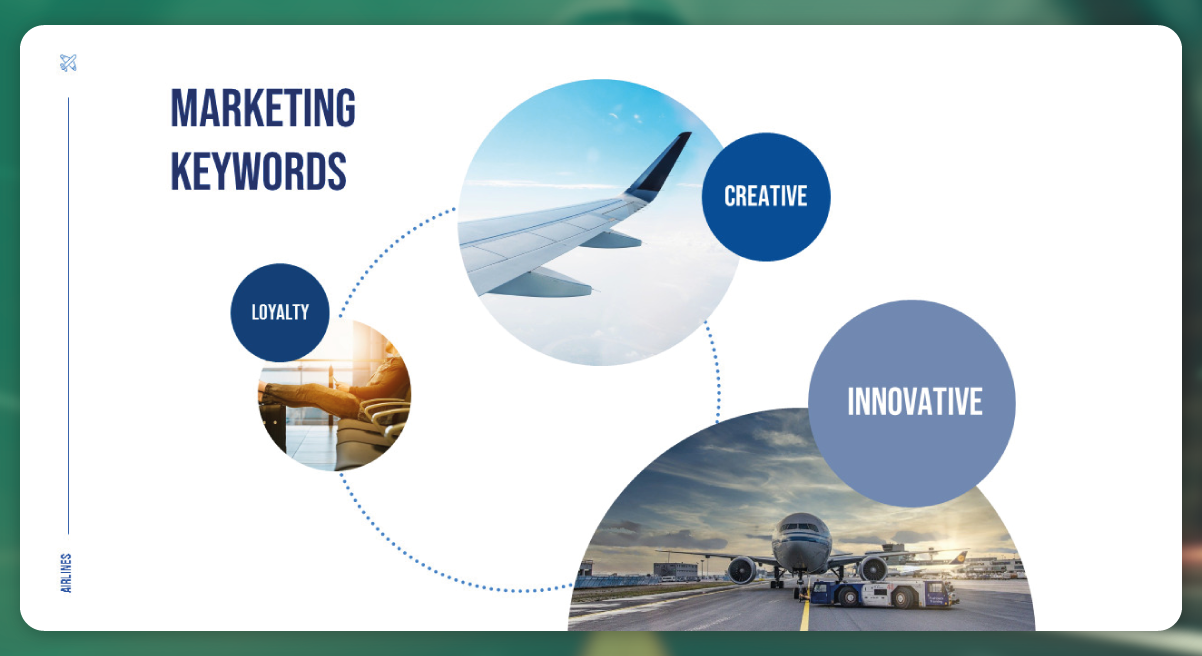 Price trends, feedback, traveler expectations, likes, and dislikes could be significant when working on a marketing strategy. You can concentrate on your competitors' weaknesses to try and provide something more to your customers.
Although you are targeting airline flights to and from particular locations or targeted people from any particular region, Actowiz Solutions can make a custom airline data scraping solution to give the best results.
What Can You Scrape from OTA Websites?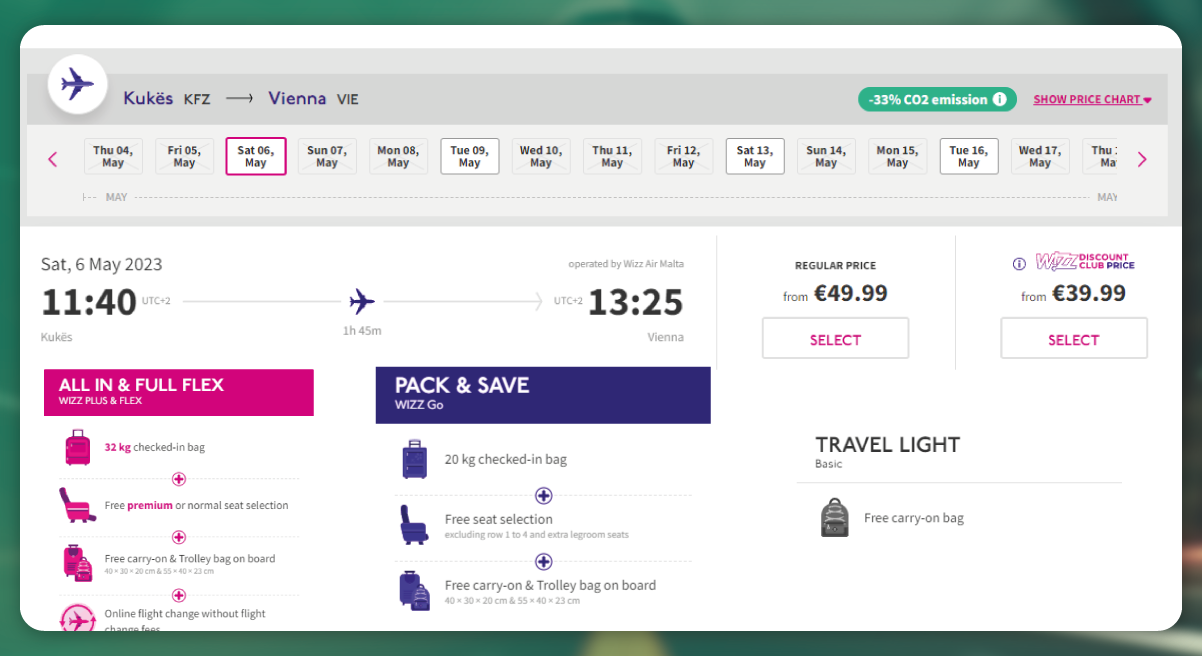 Let's go through a few data fields which you can scrape from OTA websites:
Carrier's Name
Flight Duration
Flight Number
Airport Information
Flight Schedule Changes
In-flight Facilities
Seating Arrangement
Total Cost
Total Flights
Total Stops
You can use all these data fields or gather data points most important to your objective. Web Scraping Airline Data from Actowiz Solutions ensures that data passes many quality checks before getting delivered. A few examples of utilizing this data comprise:
Total Data Cost for Different Dynamic Price Strategies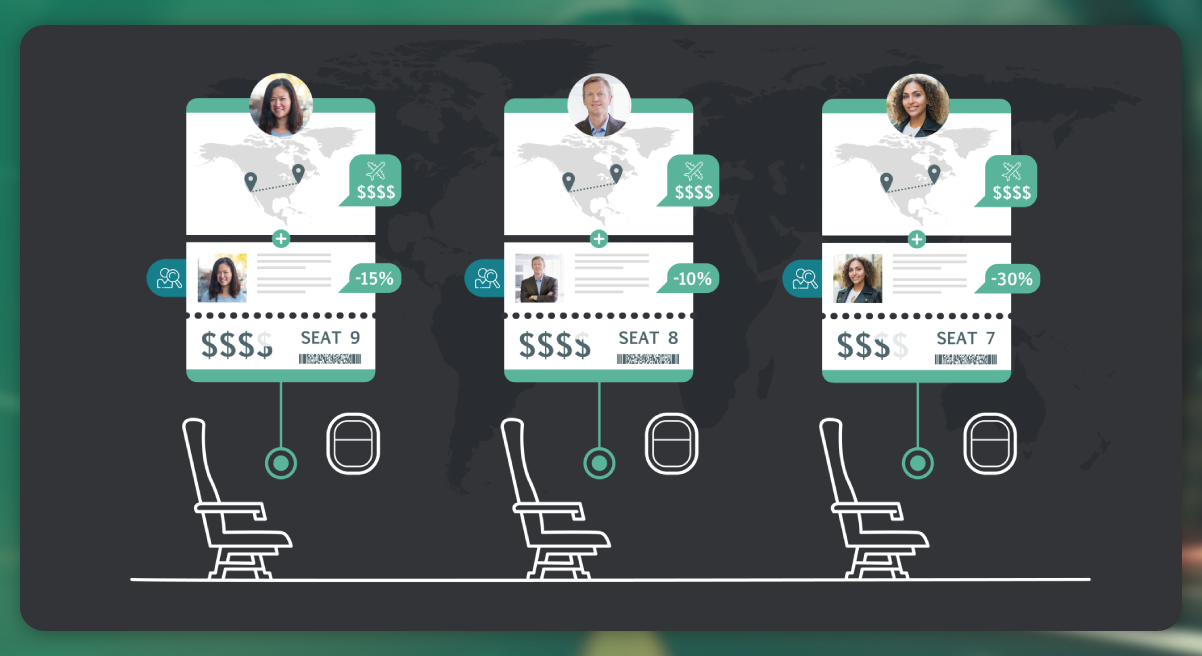 Real-time price data can assist you in beating the competition when it comes to prices. Stay ahead in the competition and harvest the market share within price-sensitive markets with total data cost from the opposition. Also, you could check price trends across different markets with time to choose an effective and dynamic price strategy.
Data about In-Flight Facilities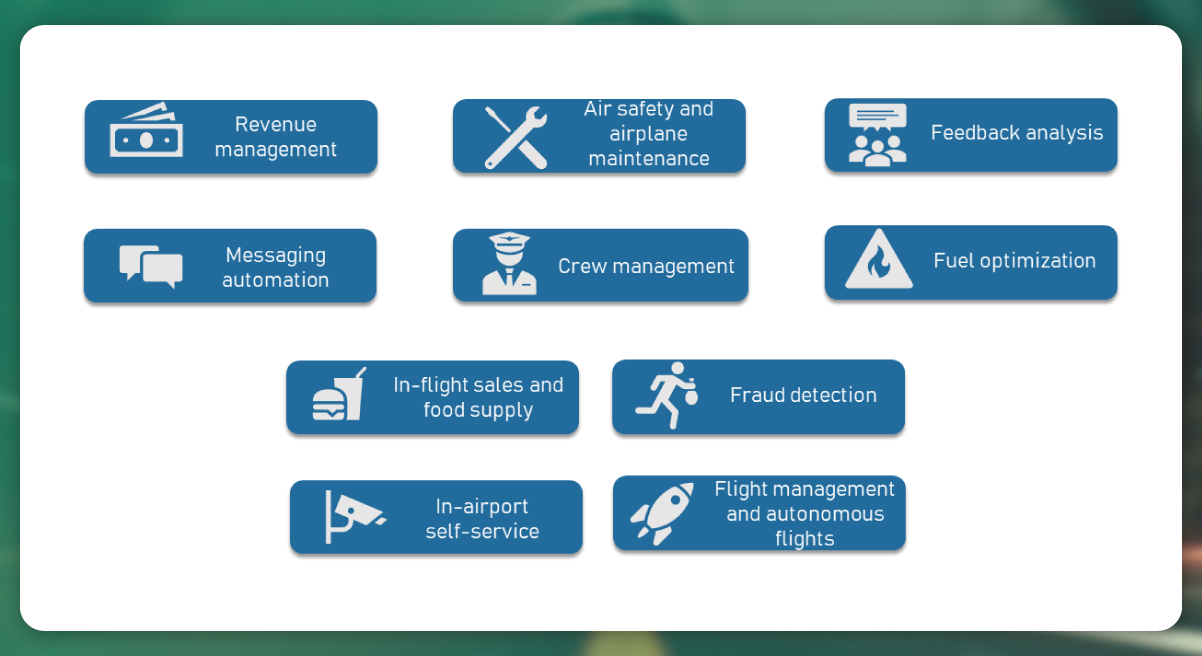 Keep an eye on in-flight facilities provided by different carriers across various sectors to ensure you get a competitive edge in markets with lower price elasticity.
Get an Industry Overview
As a new player in the market, you should utilize these data points to understand the dynamics of the aviation industry. A data-backed market understanding of trends across different sectors can assist new applicants in deciding the routes they need to concentrate on with fair prices and marketing strategies.
Identifying Prospects for Direct Flights
Being an airline carrier, if you want to add more airline flights, data can assist you in recognizing routes where full stops are higher. Direct flights in these sectors could be a business growth opportunity.
Web Scraping Flight Data for Increasing Your Travel Business
New OTA websites are launched frequently to benefit from the massive potential of online flight booking. As it has made the OTA industry extremely competitive, you must look for different ways to improve your travel business. Scraping Airline Data and Monitoring Flight Info is an efficient way of giving your business superiority over others.
By helping you to customize all your web scraping operations, Actowiz Solutions can assist you in digging more profound into the operations of competitors and leading airlines. The real-time extracted data will keep you reorganized about the latest aviation industry trends so that you can change your operations accordingly to reach more people and increase your business.
If you want to scrape flight data using Python, Actowiz Solutions is the best place to be! With Actowiz, you can use Airline Data Scraping to Scrape Airline Data for Ryanair, EasyJet, & Wizzair. Contact us for all your mobile app scraping and web scraping services requirements.