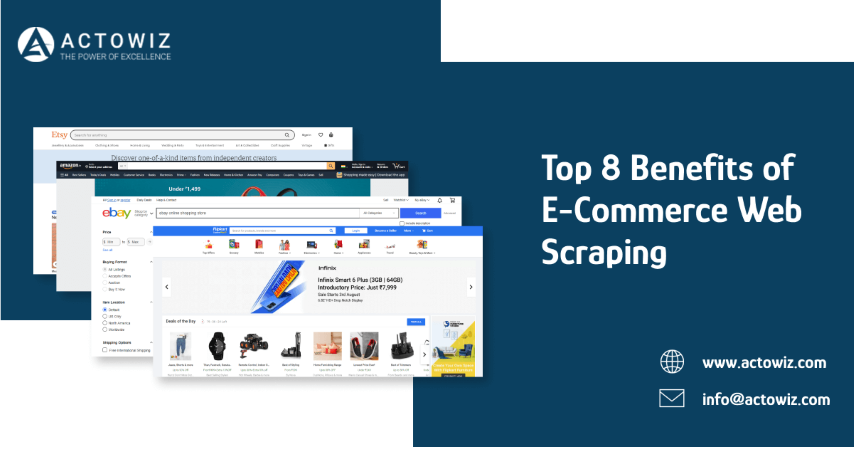 Staying ahead in the competition is an old-age battle for all businesses. The increase in the e-commerce industry has globalized the markets as well as pushed contemporary market research as well as online competitor monitoring. Here, web scraping services plays an important role.
Being a technique of data scraping, it helps companies in monitoring competitors' activities, automate workflows, or present machine learning. In the online retail world, web extraction can convert a brand into a big market player.
What is Web Scraping?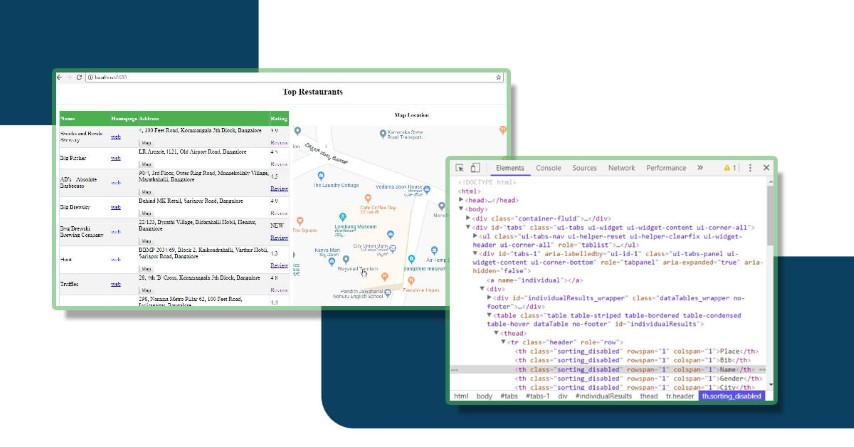 Web scraping is the procedure of scraping data from different websites. An automated data scraper makes a web page as well as reformats helpful data in a different database. The procedure fundamentally 'extracts' the required data from a website as well as makes that readable as well as usable.
A data scraper will scrape data for many objectives. These might be to help machine learning, allowing product analysis as well as market research, or help in workflow automation.
What is E-Commerce Web Scraping?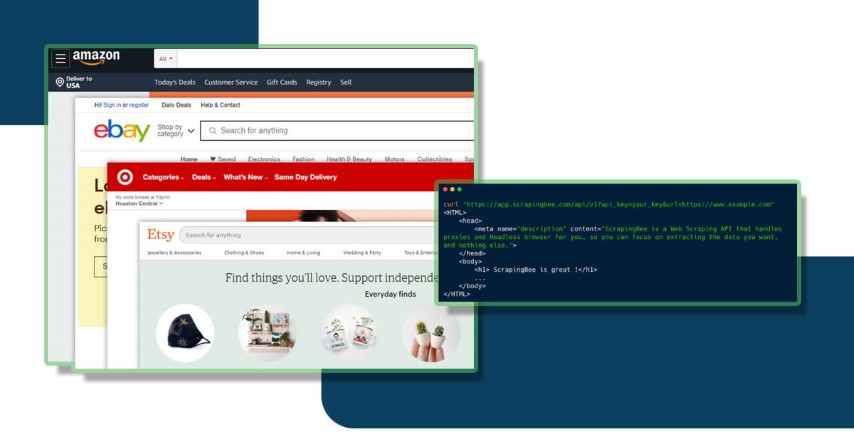 Companies could apply software for scraping opponent web pages as well as extracting data from their businesses. They could use this data for analyzing as well as monitoring competitor activities, comparing it with their own, as well as making important changes.
Keeping an eye on product and price developments is the key to the competition. Using a data scraper provides e-commerce companies with some tools for doing so. This has many benefits in e-commerce, therefore read this blog to discover the top 8 benefits of e-commerce web scraping:
Top 8 Benefits of E-Commerce Web Scraping
1. Revenue Optimization
Competitor monitoring is not easy if online businesses change their strategies constantly. Adapting products as well as lowering prices could take customers away and in the end, take revenue away from you.
Using an e-commerce web scraper to scrape data, you could monitor competitors' products and prices. This thorough product analysis would help you adjust your prices and stock accordingly. Therefore, it helps in keeping the revenue flow in your business instead of your competitors!
2. Better Efficiency
Uploading products could be time-consuming if your business depends on that. Although, scraping data may automate manual uploads as well as other workflows. This process automation saves valuable time as well as improves general business efficiency.
3. Product Performance Tracking
Superior product analysis is one more benefit of web scraping. Through monitoring sales and listing data, it helps you to observe how well various products are doing. Monitoring your business has become so much easier!
4. New Content Ideas
New images and products come up all across the internet, however, they could be hard to get hold of. Web extraction audits all the sites for both and much more. Your business doesn't require to miss new materials in the case, you utilize this process of competitor monitoring.
5. Machine Learning and Market Analysis
Data scraping is utilized beyond monitoring the competitors' activities. The images, text, and other data collected through website extraction could be used to market research as well as machine learning.
It helps you utilize historical data more efficiently for model training as well as improve your market analysis' accuracy so that you could make superior decisions.
6. Updated Listings
Keeping your listings manually could be a long procedure. Constant and automated updates are much more efficient. Web scraping offers this through web extraction for app-based updates. This data means that listings would never get left behind.
7. Show Consumers What Competitors are doing
You could also automate the product customization procedure depending on applicable market research. This kind of competitor monitoring provides your customers a precise overview of your rivals' inventories and price tiers. When consumers can monitor competitors, they could see the advantages of purchasing from a brand.
8. Continuous Improvements
The only persistent in business is changes, and making developments to your current model needs real feedbacks. Luckily, this data scraping is very easy — web scrapers observe products and collect feedback. You could use it for developing and improving your business online.
Conclusion
Today's online world is very competitive and data scraping is an ideal way of keeping on top. It will help you capitalize on a sizable and current explosion in online sales.
Your business might be looking towards increased automation, machine learning, or a dependable way of monitoring competitor activities. Actowiz is the one-stop-shop solution for all the above. E-commerce is thriving, and with the help of Actowiz, your business can do wonders!