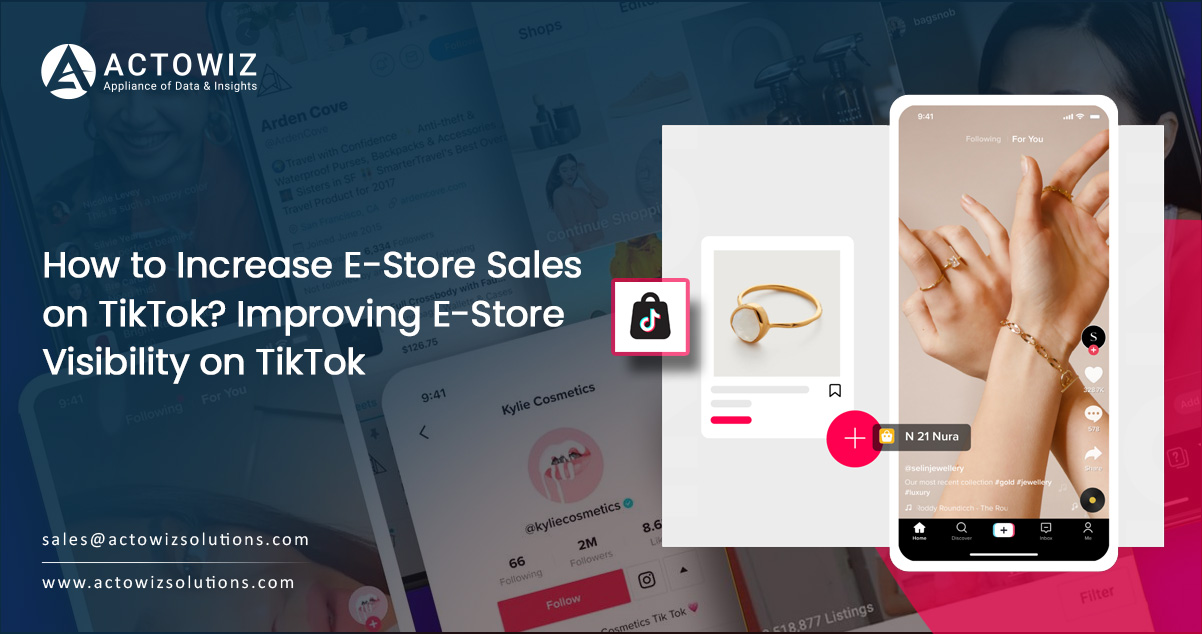 In today's digital retail era, businesses are quickly adapting to the eCommerce landscape and recognizing the importance of social media as a powerful tool to reach their target audiences. To remain relevant, brands must continuously evolve their social media strategies to effectively engage with young shoppers. Platforms like Facebook, Instagram, and others are commonly utilized to strengthen digital consumer connections, enhance brand visibility, and establish a foundation for long-term success. However, with the emergence of Gen Z as a pivotal market in 2023, social apps like TikTok have gained tremendous popularity as a dynamic and fast-paced space where young audiences actively participate in trending discussions and share the latest trends.
Boasting an impressive user base of 1.53 billion and an average engagement rate of 4.25%, TikTok has firmly established itself as one of the most vibrant and dynamic social platforms online. With its immense reach of up to 885 million users worldwide, advertisers have a golden opportunity to tap into the platform's immense potential. By leveraging a combination of paid boosts, influencer collaborations, organic content creation, and a well-crafted social strategy, your brand can position itself as a popular, youthful, and enticing choice for the youngest demographic. This strategic approach has the potential to drive long-term profitability and success for your business.
Here are five effective TikTok strategies for e-commerce for enhancing e-store performance with TikTok: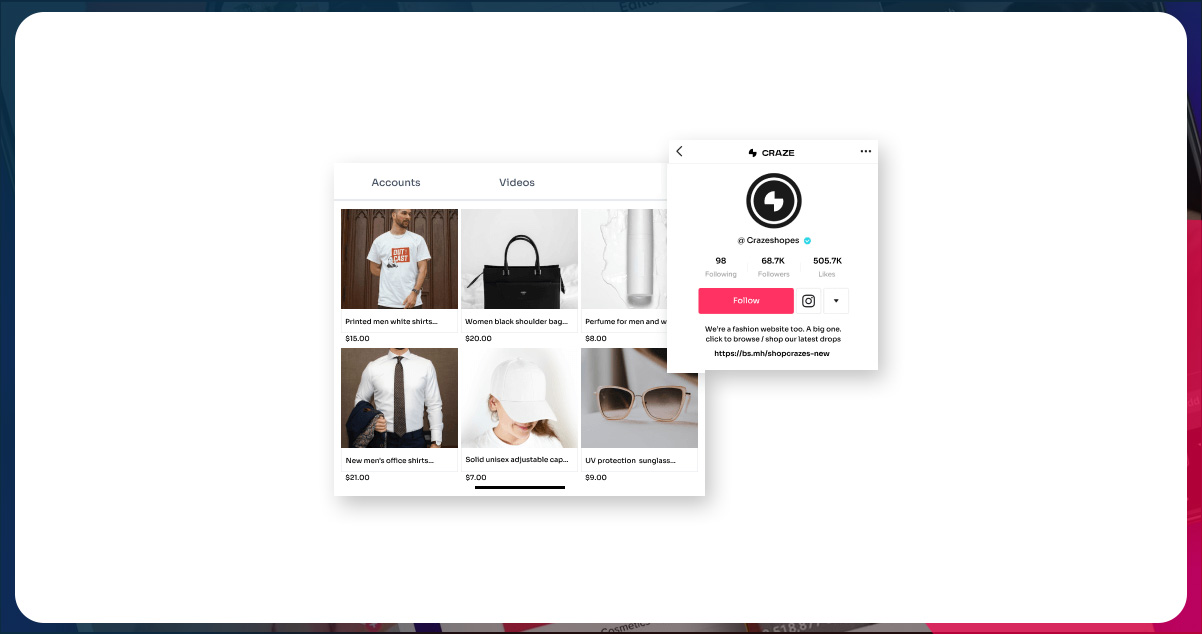 1. Harness TikTok's eCommerce Features
Take advantage of TikTok's built-in eCommerce features, which allow users to shop directly from the app. As a retail brand, you can create shoppable videos or collaborate with influencers to promote your products. When influencers endorse your brand, their content is inevitably tagged like "paid partnerships," and TikTok's marketing guidelines require disclosure of brand collaborations. This transparency helps direct users to your brand page, increasing the likelihood of converting viewers into customers. By leveraging these intuitive in-app features along with strategic influencer-driven campaigns, you can enhance your chances of increasing e-store sales on TikTok.
2. Foster Influencer Partnerships
Collaborate with influencers who align with your brand and encourage them to create UGC, such as unboxing videos, reviews, tutorials, or incorporating your products into their daily routines. Offer incentives, giveaways, or contests to motivate their followers to engage with your brand. This approach helps showcase your products in a relatable and approachable manner, increasing visibility and appeal to potential customers.
3. Create Trendy and Engaging Content
Stand out on TikTok by creating unique and entertaining videos. Utilize the platform's 15-second format to create challenges, trendy videos, and product showcases that resonate with your target audience. Follow the 80/20 rule, focusing on 80% fun, informative, and engaging content, and 20% sales-oriented content. Look to successful brands like Chipotle, ELF Cosmetics, and GymShark for inspiration in maintaining consistently high engagement.
4. Target Gen Z
Since TikTok's user base predominantly consists of Gen Z, tailor your content to align with their values, such as sustainability, social issues, and diversity. Participate in relevant trends and monitor audience activity to gain insights and understand consumer sentiment. Leverage comments and UGC to gather in-depth feedback that can enhance your retail strategy.
5. Analyze Competitors
Study your competitors' TikTok presence to gain valuable insights. Monitor successful hashtags, popular formats used by similar brands, and effective influencer partnerships. Learn from both their successes and failures to refine your own approach. Additionally, develop your own filters, trends, dance routines, and TikTok audios to differentiate yourself and stand out from the competition.
By incorporating these considerations and leveraging TikTok advertising for online stores, consumer trends, insights, and statistics and retail brands could make a robust TikTok strategy that enhances visibility and TikTok e-store performance. It's important to recognize that TikTok is just the first step in attracting new audiences and customers to your brand. To retain these shoppers and ensure conversions, it is crucial to maintain competitive prices, appealing assortments, and optimized product content. Utilizing software solution suites like Actowiz Solutions can automate and expedite competitor data monitoring and pricing analysis, saving you time on manual analytics. This blog helps you to focus your efforts on social strategy, brand development, and improving e-store visibility on TikTok. Schedule a demo today to discover how we can transform your business!
For more information, contact Actowiz Solutions now! You can call us for all your mobile app scraping and web scraping service requirements.