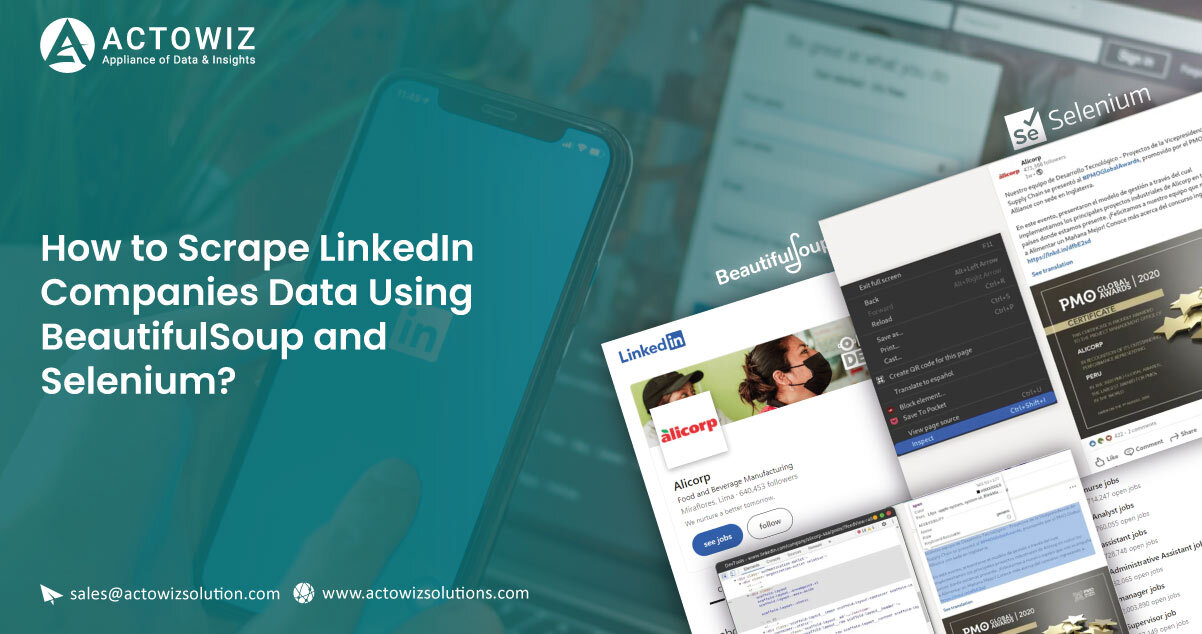 Whenever you wish to start a new project, you can utilize the provided data sets by websites like Kaggle; however, you can have data using web scraping.
If you wish to scrape a definite number of posts from every company, then use machine learning methods.
List of Data Fields
The information that you need to extract from a website includes:
Note: You can also add "Number of posts"; in that case, we will.
Inspecting the page
You can press F12 or right-click on a page and then choose the option 'inspect.'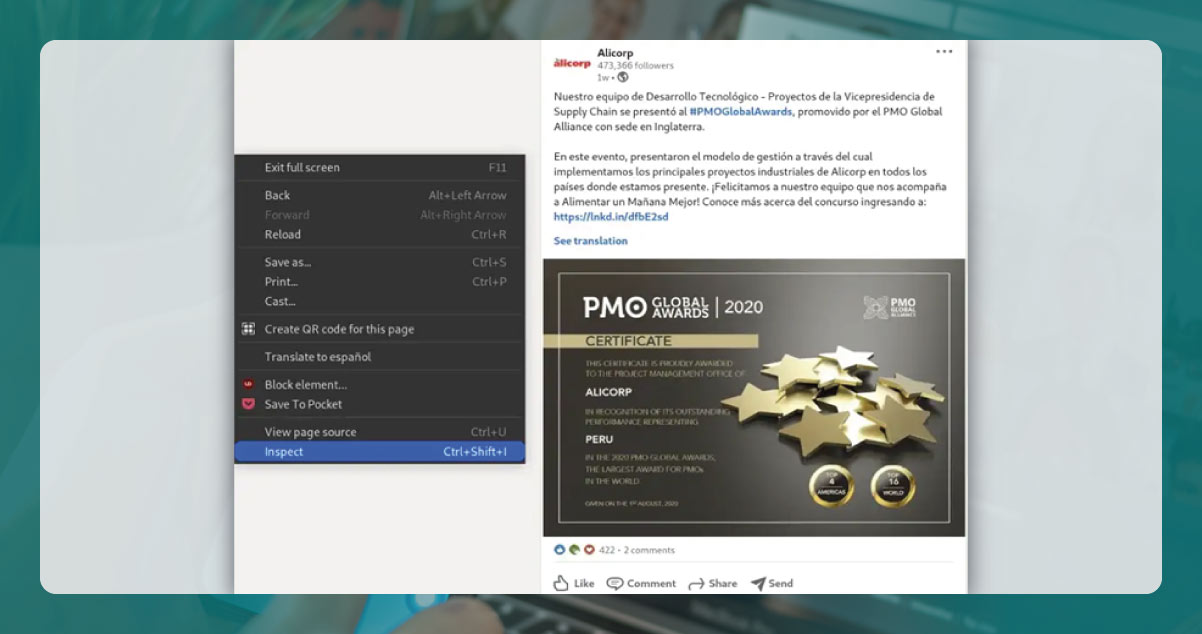 You require some fundamental knowledge of "HTML." Though you can click on the information you need from the site, you will understand the precise location on the HTML line code.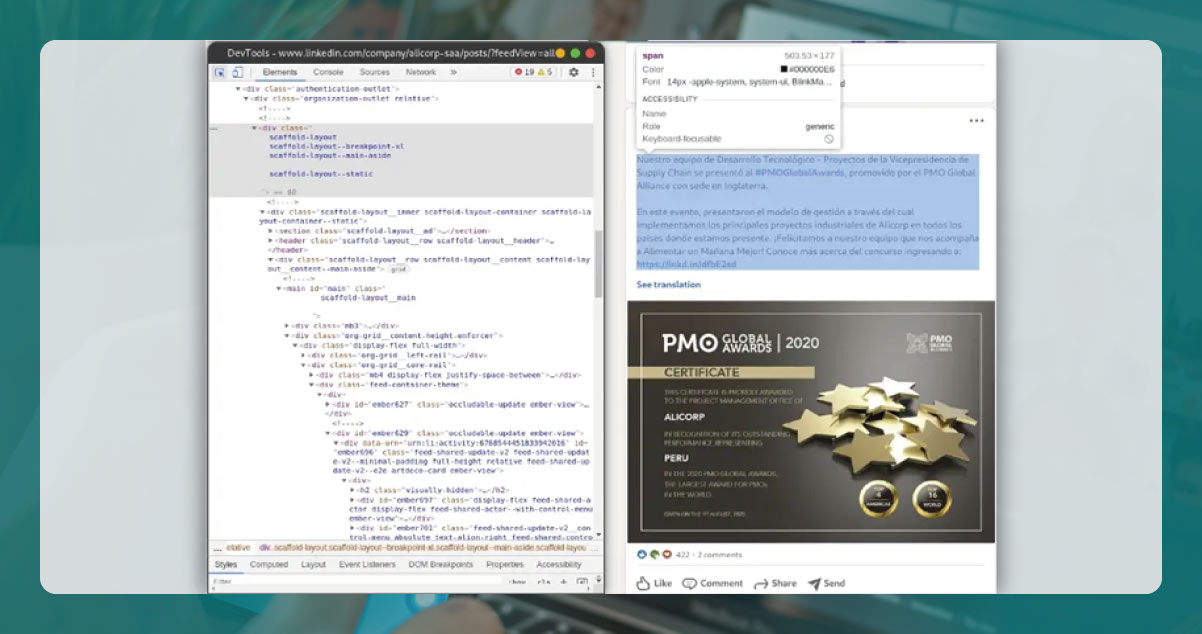 Python Code
There are two Python libraries, Selenium and BeautifulSoup, which will create the magic! You could install Selenium, a web driver, with the help of documentation.
You can start just by importing libraries in Python.

We will see an example, open the browser in incognito mode, and maximize your window.

We would send credentials (username & password) for login.

Note: You must add the company URLs you wish to extract from the list.
Then, we will make a dictionary for saving data.

Here you would have to tune in and see you need how many scrolls and. also, we require to add a dynamic delay for loading the page.

Whenever a driver finishes the action, BeautifulSoup parses HTML, and we can extract what we require. For instance, if we need the content for posts.

Result:

Putting Data in DataFrame
Result: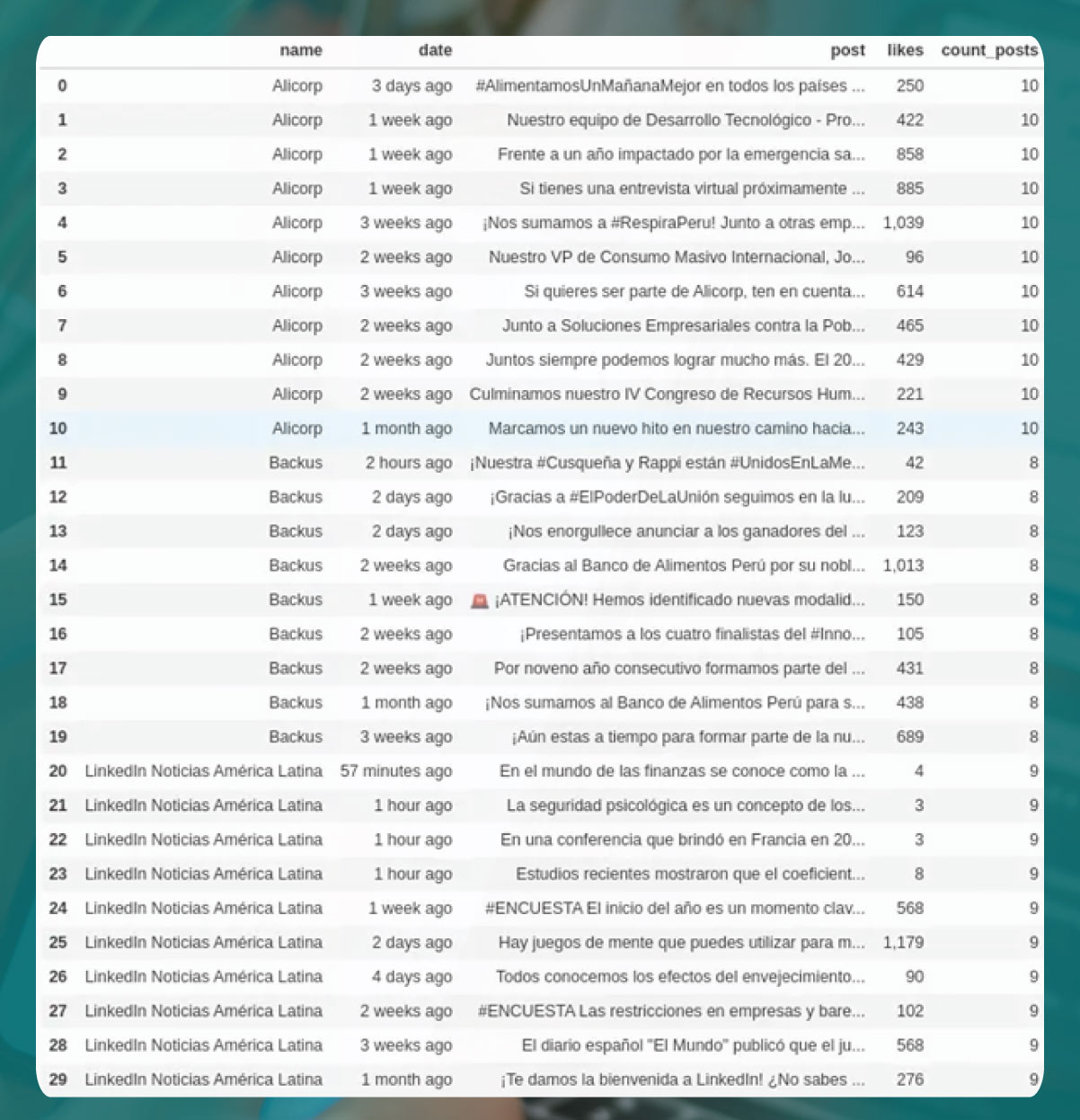 Great! Now we get the dataset we can use to do Machine Learning or any analysis.
To Scrape LinkedIn Company Data, you can use our LinkedIn Data Extraction Services. For more information, you can contact Actowiz Solutions now! Feel free to reach us for all your mobile app scraping and web scraping services requirements.