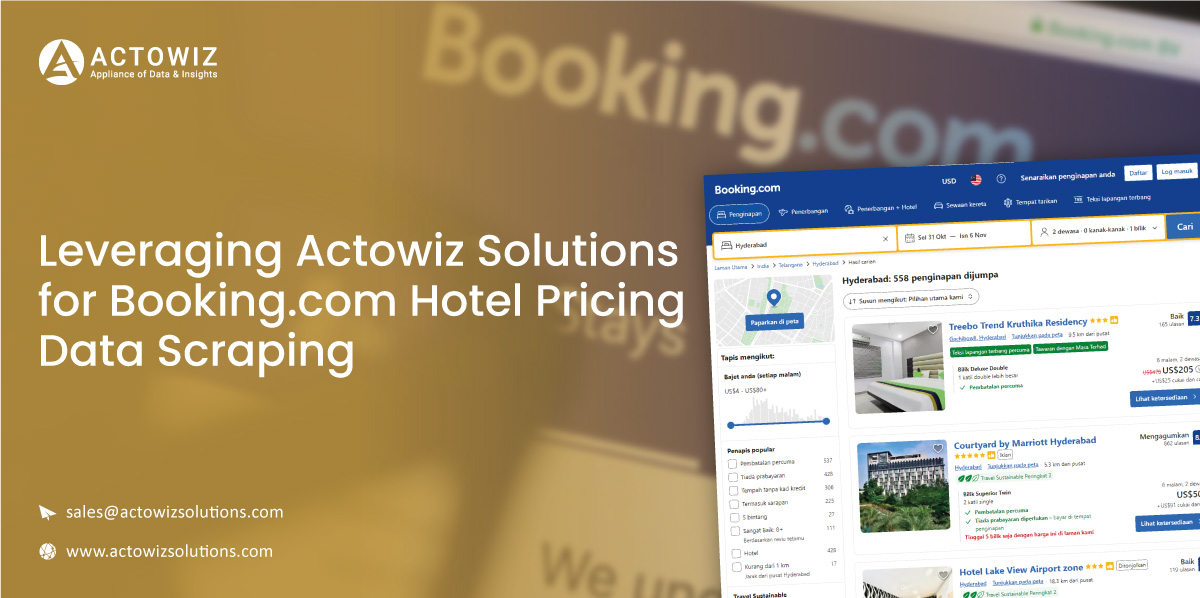 The Client
Our client, a rapidly growing hotel chain with properties in diverse destinations, sought a competitive edge in the highly dynamic and competitive travel and hospitality industry. Their primary goal was to gain real-time insights into hotel pricing trends from Booking.com, enabling them to make informed decisions regarding their pricing strategies and occupancy management.
Key Challenges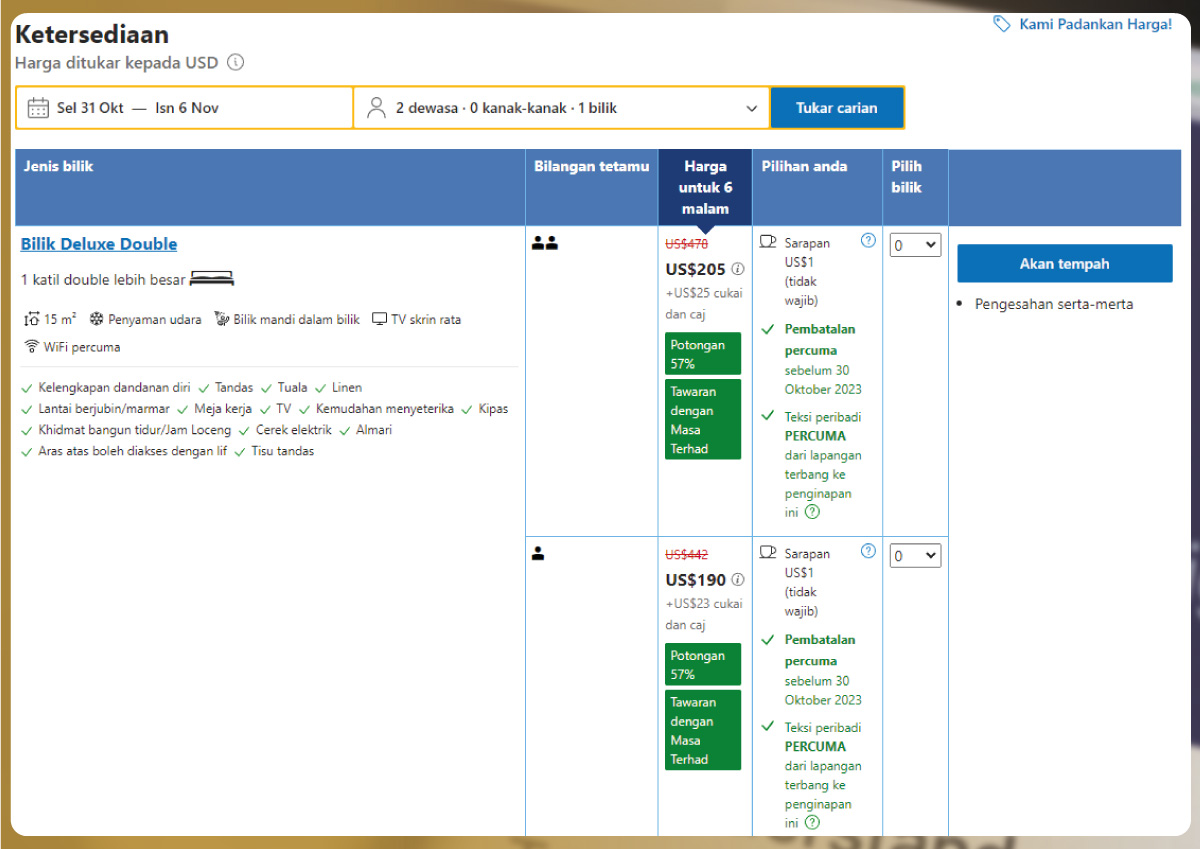 The client faced several key challenges:
Real-Time Pricing Insights: The hotel chain needed access to real-time pricing data to adapt to market fluctuations swiftly.
Competitor Analysis: Understanding how competitors priced their offerings was crucial for making strategic decisions.
Resource Intensity: Manual tracking of pricing and market data was resource-intensive and lacked precision.
Key Solutions
To address these challenges, Actowiz Solutions devised a comprehensive Booking.com hotel pricing data scraping solution:
Data Collection and Customization: Actowiz Solutions identified critical data fields, including pricing, availability, and user reviews, and tailored data extraction to the client's requirements.
Web Scraping Tools: Advanced web scraping tools and techniques were used to ensure real-time and accurate data extraction from Booking.com.
Data Cleaning and Storage: The scraped data was meticulously cleaned, structured, and stored securely in a database, ensuring reliability.
Automation: Automated scraping processes were established, providing the client with up-to-date data at all times.
Data Analysis: Actowiz Solutions offered data analysis services, enabling the client to extract meaningful insights from the scraped data for effective pricing strategies and market responses.
Advantages of Collecting Data with Actowiz Solutions
The collaboration with Actowiz Solutions yielded several advantages:
Real-Time Pricing Insights: The client had access to up-to-the-minute pricing data, allowing for agile pricing strategies.
Competitive Edge: By tracking competitors' pricing and market trends, the client maintained a competitive advantage.
Increased Revenue: Optimized pricing strategies resulted in higher revenue and occupancy rates.
Resource Savings: Automation of the scraping process saved time and resources for other strategic initiatives.
Final Outcome
With Actowiz Solutions' Booking.com hotel pricing data scraping services, our client achieved a competitive edge in the dynamic hospitality industry. They were equipped with real-time pricing insights, enabling them to optimize pricing strategies, increase revenue, and remain ahead of competitors.
Conclusion
Leveraging Actowiz Solutions to scrape hotel pricing data from Booking.com proved to be a transformative decision for our client. The collaboration showcased the power of web scraping in providing real-time data for informed decision-making, ultimately resulting in increased revenue and a stronger competitive position in the hospitality market. Actowiz Solutions' commitment to delivering high-quality, ethical, and efficient web scraping solutions continues to empower businesses in the ever-evolving digital landscape.