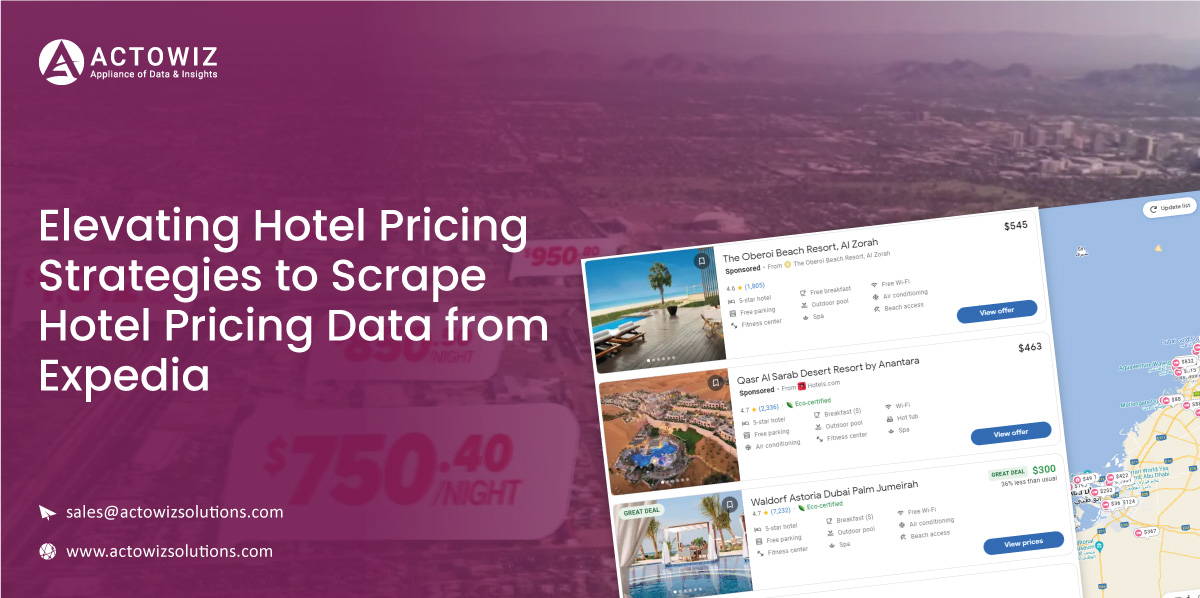 The Client
Our client, a prominent hotel management group, operates a chain of mid-sized hotels across diverse locations. They sought to gain a competitive edge by optimizing their pricing strategies, increasing occupancy rates, and remaining agile in the ever-evolving travel and hospitality sector.
Key Challenges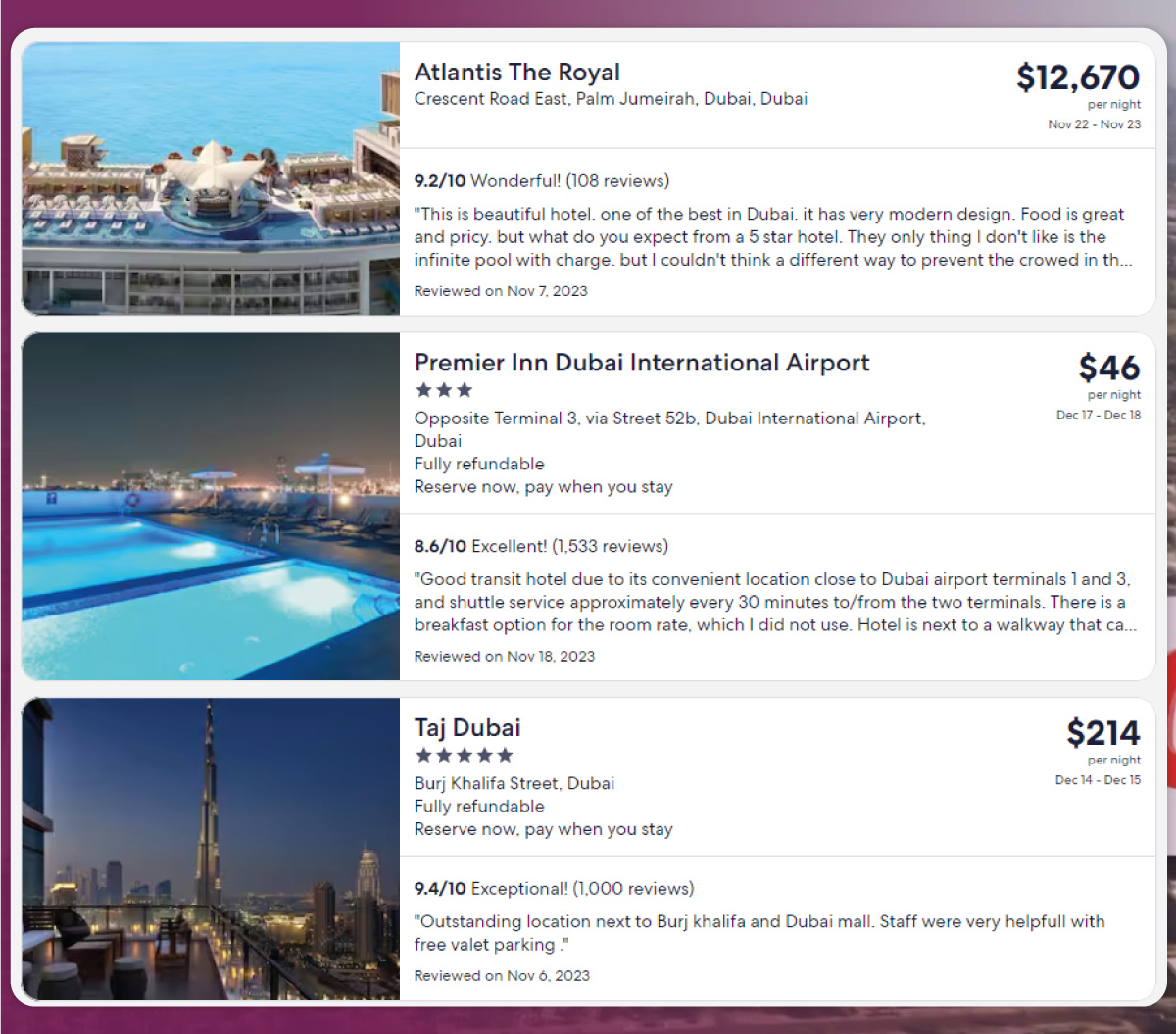 Lack of Real-time Pricing Data: The client faced a significant challenge in accessing real-time pricing data from Expedia, limiting their ability to respond swiftly to pricing fluctuations and market trends.
Competitive Monitoring: They needed help to monitor competitor pricing strategies and make informed decisions to maintain competitiveness.
Revenue Management: The client needed insights into demand patterns and pricing optimization strategies to enhance revenue management.
Key Solutions
Actowiz Solutions designed a comprehensive data scraping solution tailored to address the client's challenges:
Custom Data Scraping: Actowiz Solutions developed precise scraping scripts targeting hotel pricing, room availability, room types, and scraping pricing data from Expedia.
Real-time Updates: Automated data updates ensured the client had access to Expedia's latest pricing and availability information.
Data Validation and Cleaning: Rigorous validation and cleaning processes were implemented to ensure the accuracy and reliability of the scraped Expedia data.
Competitor Analysis: In addition to scraping Expedia pricing data, Actowiz Solutions' solution included tools for monitoring competitor pricing strategies and market trends.
Advantages of Collecting Data with Actowiz Solutions
Real-time Insights: Access to accurate, real-time pricing and availability data enabled the client to adjust their room rates promptly based on demand and competition.
Competitive Edge: The client gained a significant competitive advantage by monitoring competitor pricing and market trends, allowing them to make informed pricing decisions.
Increased Occupancy: The hotel chain experienced increased occupancy rates, particularly during peak seasons, resulting in improved revenue.
Data-Driven Decisions: The client was empowered to make data-driven decisions, leading to more effective marketing campaigns and revenue management.
Cost-Efficiency: By outsourcing data scraping to Actowiz Solutions, the client avoided the costs and complexities of in-house scraping efforts.
Final Outcome
Implementing Actowiz Solutions' Expedia data scraping solution resolved the client's challenges and positioned them as a more competitive player in the hospitality industry. The ability to access real-time data, monitor competitors, and optimize pricing strategies led to increased occupancy rates and improved revenue.
Conclusion
This case study highlights the pivotal role of data-driven decision-making in the hospitality industry. By partnering with Actowiz Solutions to scrape hotel pricing data from Expedia, our client successfully navigated the dynamic market, optimized pricing strategies, and achieved a competitive edge. It underscores the value of strategic data scraping in the travel and hospitality sector and the advantage of collaborating with experts like Actowiz Solutions to enhance revenue management and competitiveness.