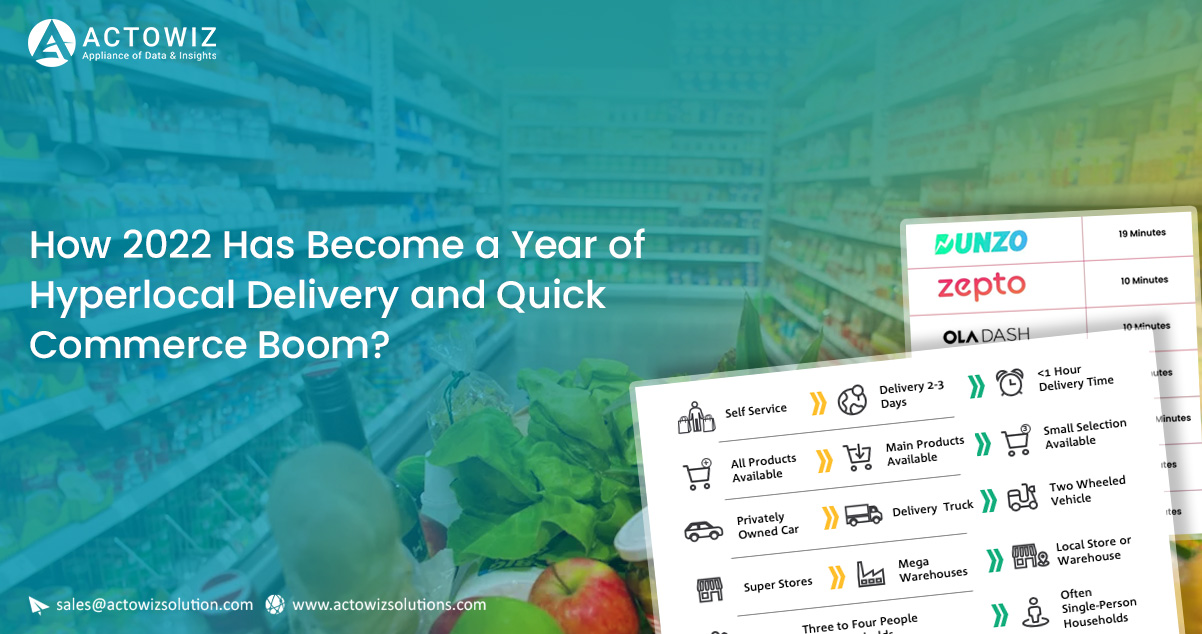 Rising expectations and ever-changing consumer behavior since the COVID-19 pandemic have triggered an upsurge in Q-commerce. According to a KPMG survey in 2020, 43% of consumers in the UK prefer next-day delivery, with an increase of 4% from last year. Stimulatingly, 17% of the consumers dumped a brand if they experienced a long delivery. This growing trend of quicker delivery has resulted in the Q-Commerce boom. Quick Commerce (on-demand delivery) means retailers who deliver goods in below one hour or as fast as 10 minutes.
This blog will discuss Quick Commerce (Q-Commerce) and its advantages. You'll also know factors to study for quick Commerce and some tips for implementing this business model.
What is Quick Commerce?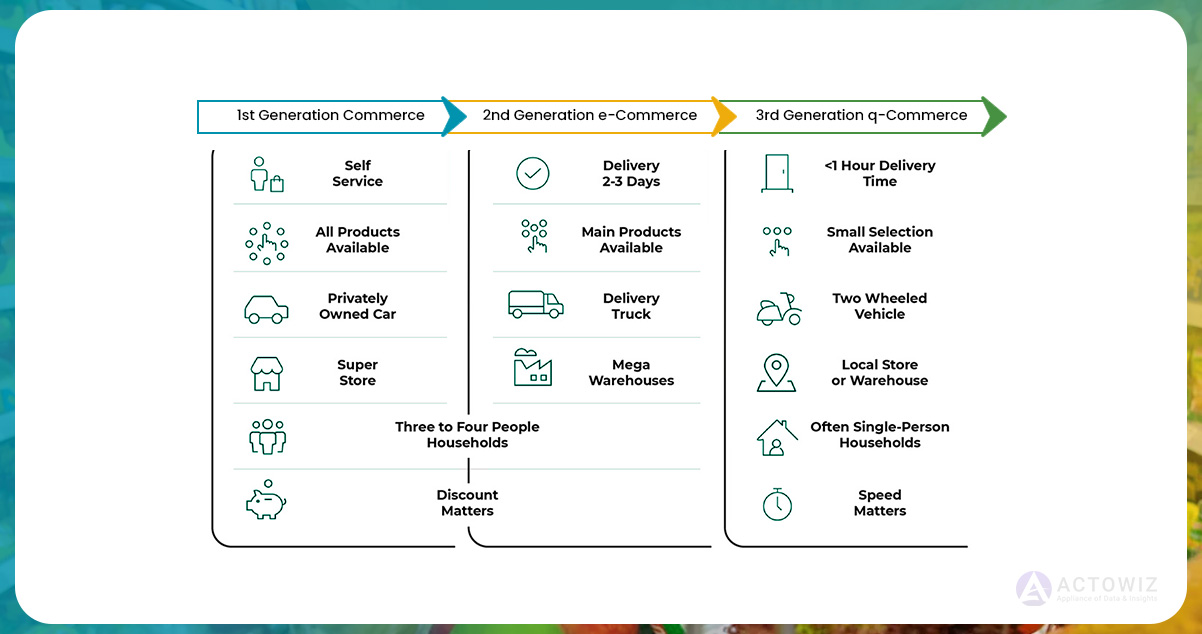 Changing customer behavior and lifestyles directly affected the growth of Q-Commerce. Quick Commerce (on-demand delivery) is the set of logistics and sales processes that empowers restaurants, eCommerce businesses, grocery chains, and manufacturers to deliver products within 24 hours. According to a study, 41% of consumers are ready to pay for same-day delivery, whereas 24% of customers are ready to pay more if they get delivery within a 1-2-hour window. As Q-Commerce businesses are constantly cutting delivery time, quick Commerce has become the latest trend.
How fast is Quick Commerce?
The post-pandemic life and increase in total small & single-person households have resulted in increased demand for products with smaller quantities required to be delivered sooner or later. At times, in as quick as 10 minutes! This tendency is oriented towards detailed products like fresh or packed foods, Groceries, Gifts, Flowers, Food delivery, Medicines, etc.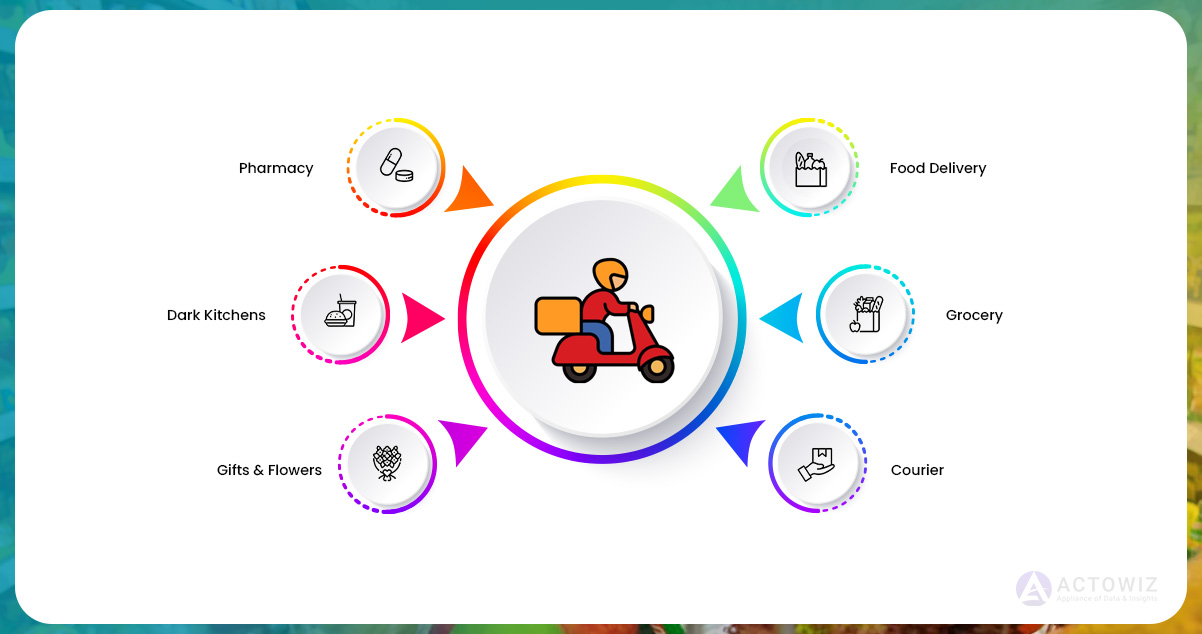 Critical Aspects of Quick Commerce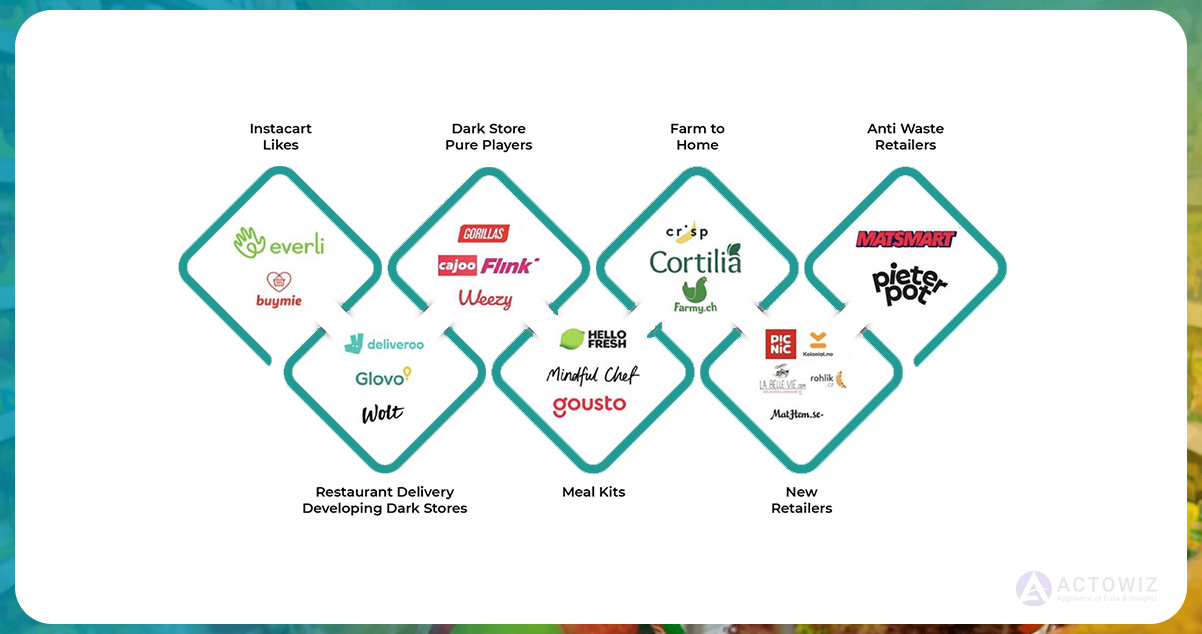 Assortment
Through rising competition, getting product assortments right isn't easy for any brisk commerce business, yet it's essential for their success. They must understand how demands differ between demographics and stores to optimize variety for quicker commerce stores. As fast delivery includes fresh and packed products, it is more important to carry a sole assortment for every store.
Price
The price information is willingly accessible for quick commerce businesses, helping customers to compare pricing before making any purchases. Before deciding about a product, shoppers aggressively track the finest deals on different platforms across different Q-Commerce delivery platforms. Per a survey, 31% of customers rate price comparisons as an essential aspect of their shopping. Understanding price insights can assist quick commerce businesses in optimizing price strategy while being competitive.
Delivery Time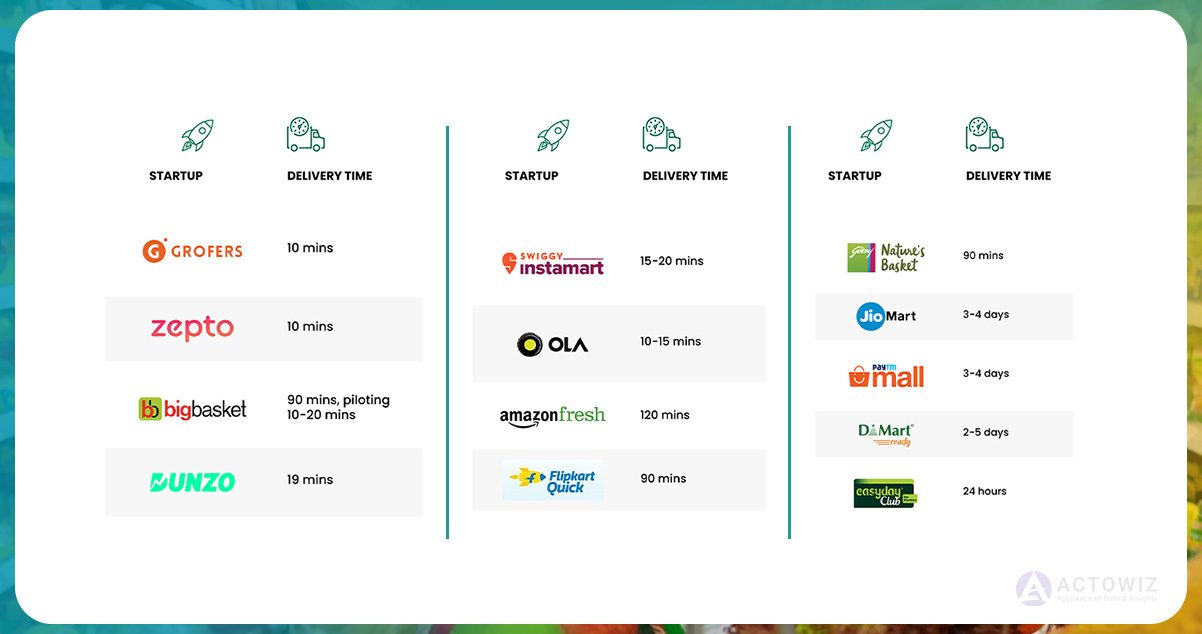 Delivery time has turned out to be a game-changer for quick Commerce, having platforms fighting on short delivery times. Volatile factors like detailed delivery windows, traffic congestion, and last-minute customer requests can cause havoc in the planning. Optimizing delivery time will improve operational efficacy using quicker delivery, fast route planning, and driver monitoring.
Demand Forecasting
As quick Commerce is a feasible solution for actual products, businesses must control what customers need and when they need it. Q-Commerce businesses can utilize historical data for predicting future sales patterns having demand forecasting. This makes sure that Q-Commerce businesses can limit wastages with their inventories can make an embattled market. Demand forecasting also assists in replenishing stock depending on real-time data. Also, companies can recognize bottlenecks and wastage points in the supply chain by having a demand-driven system positioned.
Advantages of Quick Commerce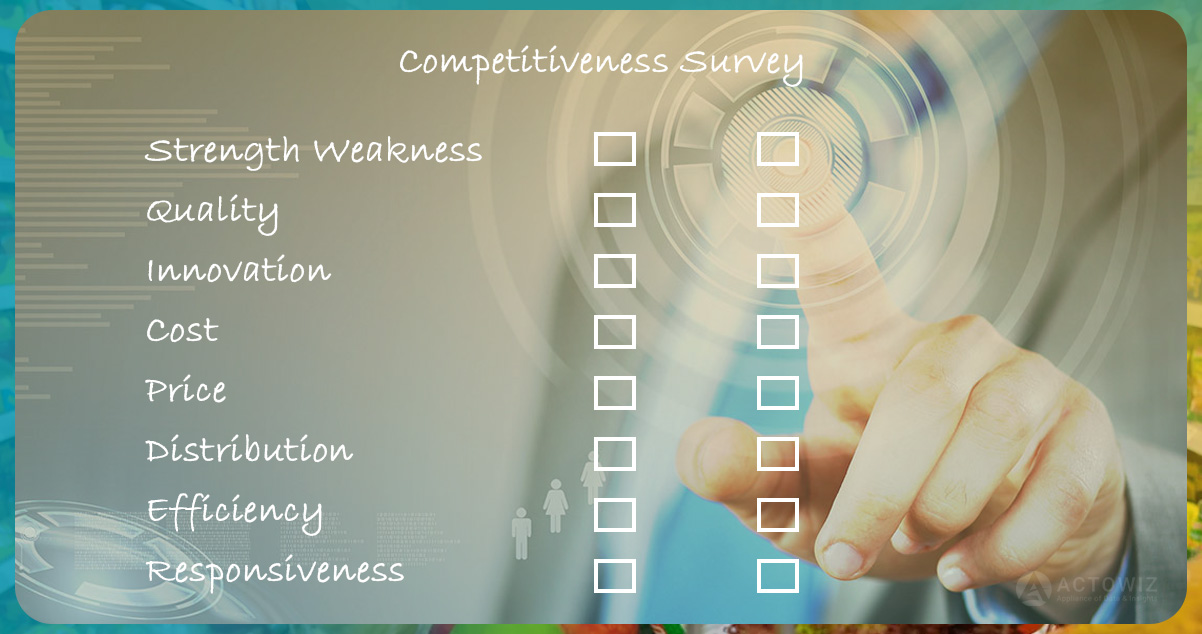 Competitive USP
At Actowiz Solutions, we have assisted Quick Service Restaurants (QSRs) in selecting a Q-Commerce way and selling through food aggregator apps to increase their revenue. Our AI-Powered food analytics solutions have helped QSRs diagnose development areas, monitor key metrics, and drive 10 to 15% growth. Our data has assisted them in understanding accessibility during peak hours, monitoring product discernibility by regions, tracking competitors, and choosing appropriate banners for promotions.
Better Margins
As the product assortment in Quick Commerce is moderately tiny, Q- Commerce businesses can determine sales for the most gainful product lines. There is a possibility for more margins as wealthier demographics usually need convenience. For example, time-stranded experts value suitability over discounts.
Supreme Customer Experience
With Quick Commerce, retailers can meet client expectations and surpass them, nurturing brand trustworthiness. Quick Commerce addresses customers' pain points like ending food before a minor party or having a birthday gift for friends. This can help people that can't make that to a stock-up or shop fundamentals.
How to execute Quick Commerce?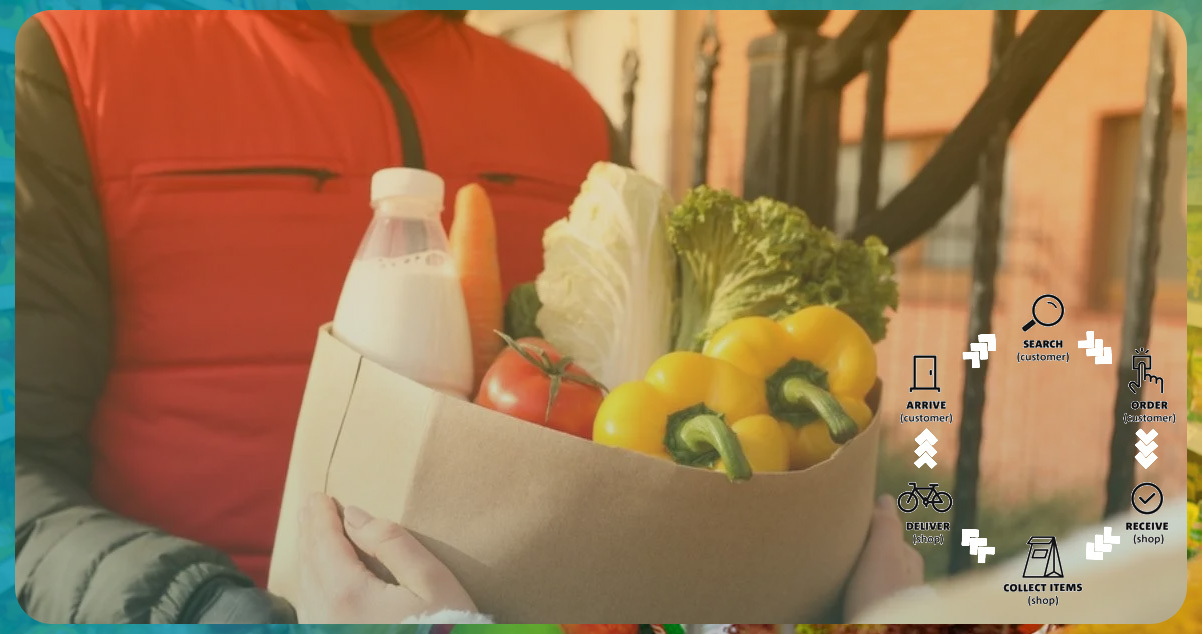 The requirement for local hubs
As the time duration of two-wheelers won't affect much by parking spaces or heavy traffic, delivery services use riders for product delivery. Businesses must be close to customers to pack and deliver products within an hour. So, Quick Commerce depends on local warehouses, which can help customers in instant proximity.
Importance of the Right Analytics
Q-Commerce businesses require a real-time inventory management tool that offers insights about stock levels and permits quick reordering and product redistribution. Actowiz Solutions' Food Delivery Analytics helps companies increase order volumes, know the inventory, and optimize prices. It also gives all the competitors access to offers, discounts, inventory, delivery charges, and closing cart value. It will also stop stockouts and deadstock.
Stock Accessibility & Assortment
Q-Commerce for Grocery Delivery is outstanding for particular product niches, including fresh vegetables or packed foods, drinks, cosmetics, gifts, and other products which customers utilize daily. The stock range is significant in Food Delivery with different restaurant chains like Burger King or McDonald's, which generate 75% of the sales from orders online. These businesses need to ensure they have the most demanded product assortment.
Conclusion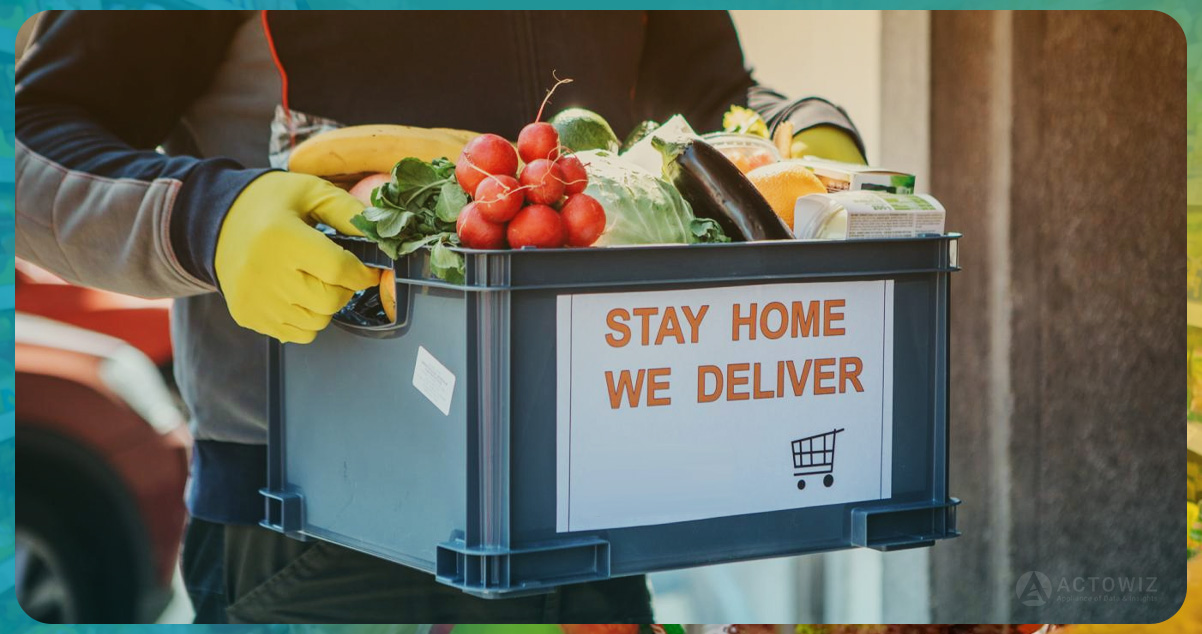 If you have a Q-Commerce business in the Grocery Delivery or Food Delivery space, contact our experts at Actowiz Solutions to learn how our solutions can assist you in understanding the finest Pricing Strategy, Assortment Mix, Delivery Time SLAs, etc., in successfully making selling on Q-Commerce platforms. Contact Actowiz Solutions for mobile app scraping and web scraping services needs.