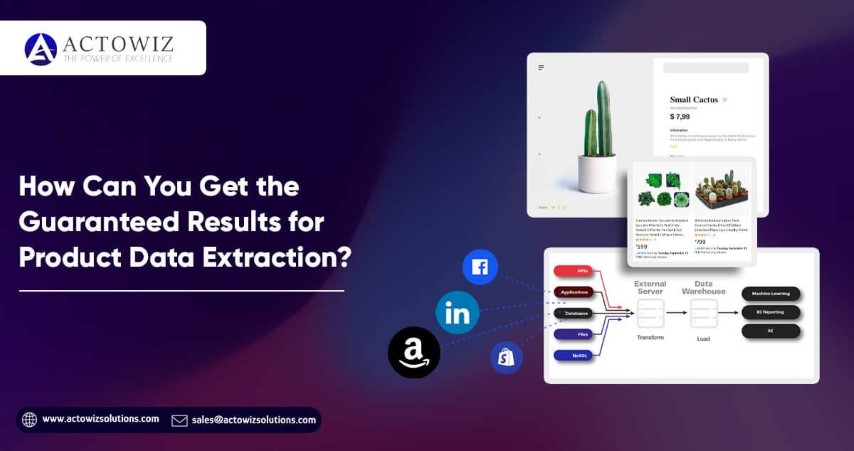 The whole world revolves around data. Film companies use viewers' data to determine their future strategies. Companies utilize sentiment analysis to fix problems with their products. Performers use data to make sense about the more significant questions they face to use that information in better ways. The procedure of data scraping is a precondition for data analysis and growing business.
It is impossible to run any business successfully without data extraction. So, the question is, "What is data extraction?" Well, data extraction is the procedure of getting data in a single format as well as turning that into a more practical design to practice the data further. It is important to note that data extraction does not comprise processing or organizing data, just extracting that from a resource. Once the data is scraped, it can be analyzed in a particular context to help produce insights related to organizational growth, solving internal issues, or coming up with thrilling advertising ideas.
Before getting to any step, you need to understand the fundamentals of data extraction. Web scraping, the auto data extraction of web pages, is a vital tool for anybody, who wants to scrape data at a small or large scale.
What is Data Extraction?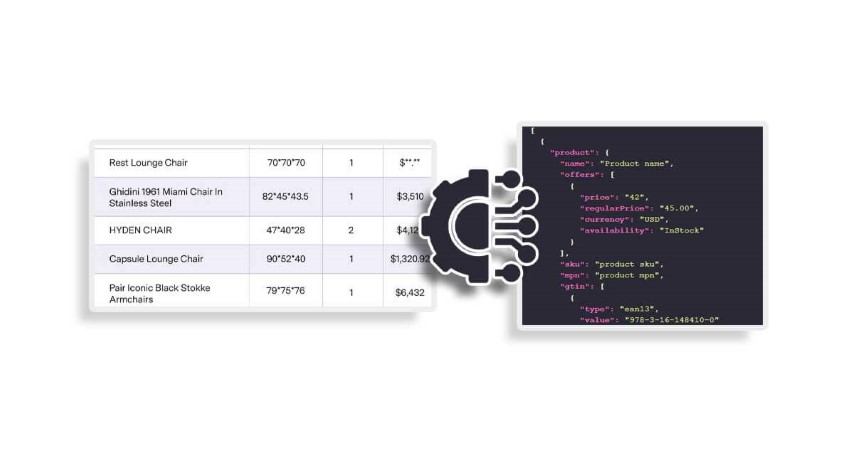 Data extraction is data retrieval, usually poorly structured or unstructured, from data resources to become further analyzed or processed. Data extraction doesn't include analysis; that is an entirely separate procedure. Data could be scraped from internal data resources or openly accessible web pages and databases. As scraping data is among the most vital steps in data analysis, you must learn these aids before analyzing data.
How to Scrape Data?
There are many ways of scraping data using various data scraping tools. The most acceptable method for beginners is extracting data using web scraping. Data scraping is an automatic procedure of scraping data from different web pages that are more significant sources of publicly available data. For instance, web scrapers could scrape data about pricing, details, keywords, product, demographics, and social media.
Why Should You Scrape Data?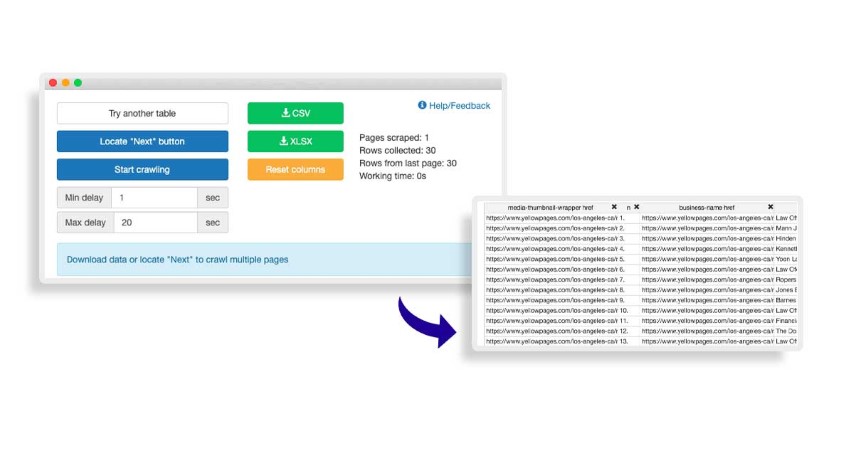 While many reasons are there to scrape data, the most general is for organizational growth and analysis objectives. It could be hard to understand how to progress without studying data related to your business, marketplace, or targeted audience. Let's see examples of what you can learn from analyzing scraped data.
Determine Customer Sentiments

A central aspect of success in the market today is to make customers happy. Notably, consumers have boundless online alternatives and the capability of leaving negative reviews if they aren't satisfied. Scraping and analyzing data from different online reviews and social media websites can assist you in understanding how customers feel about the organization.

Using a data scraper to scrape social media data gives you data about who somebody is following that follows them and what type of content they like. You can utilize this data to launch the latest product they would like to buy without guessing. A scraper can assist you in understanding your targeted audience and expect any different needs they might have for the new products.

When you extract review websites, you get meaning data about which parts of operations (marketing, design, shipment, etc.) people struggle with or admire the most. You could learn from positives when fixing operational problems, reducing complaints in the future, and proving to the consumers that you consider their feedbacks and understand their requirements.

Stay in the Competition

It's crucial to collect internal data, and scraping competitors' data with web scrapers assists in supplementing and strengthening the analysis of pre-existing data. For instance, you might be considering lowering the price but when you scrape pricing data from e-commerce websites, you realize that most competitors have higher pricing points. What is known as a good goal, lessening your prices, is proven to be needless as you are already at the lower price point in the competition!

On the contrary, learn what helps your competitors succeed by extracting competitors' reviews - in a few cases, taking advantage of oversights and using your products to solve their problems to convert customers. Or discover what has worked for them and include it in your business models.

Creating Smarter Ad Campaigns

When many options are available, the doctor's order is to use more intelligent ad campaigns. Scraping social media data can assist you in knowing consumers' interests and identifying influencers to guide you about ideas for subsequent ad campaigns. Scraping social data is vital to creating more innovative ad campaigns which engage people in a world where they are continuously flooded with ads. Social data could help you make intelligent decisions about how to meet your customer's requirements.
Web Scraping – An Ideal Data Extraction Tool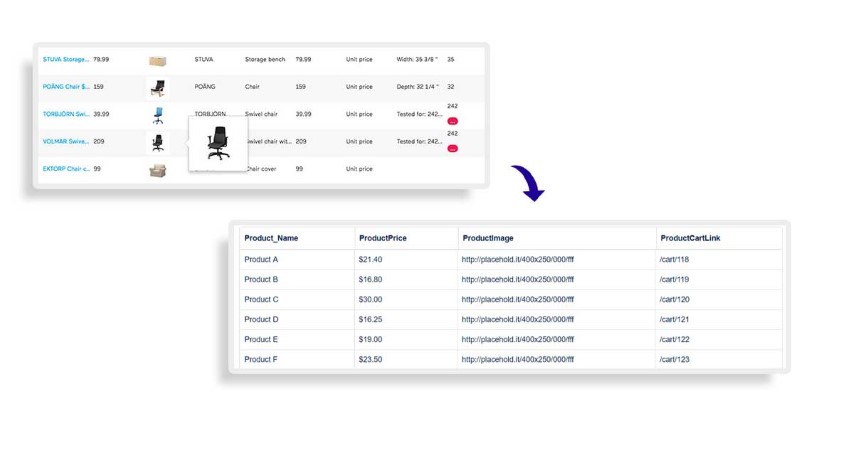 Web scraping is an easy, reasonably priced, and valuable option for people who want to scrape data. Besides using a data scraper to scrape social data, there are many other data resources which web scrapers are good at. Let's see some ways of using web scraping to scrape user data.
Keywords
Extracting Google Places search results for particular locations and keywords is suitable for smaller businesses. As the competition gets hyperlocal, using a data scraper to confirm they aren't substantially close to rival restaurants or stores is the initial step in selecting the correct locations.
While you extract any precise location and keyword, the web scraper scrapes data for top search results. While you extract a keyword, you extract data for top webpage search results, which come up. The procedure is still helpful for smaller businesses and larger organizations when the competition is online. For e-commerce websites, indexing your store in search results would help increase profits and lead generation.
New Employees Hiring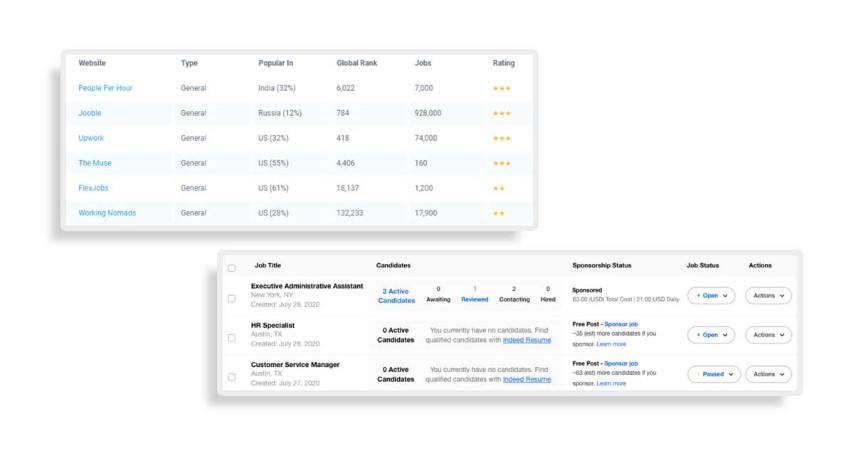 An essential part of success is nearby yourself with a wonderful team. You can scape jobs websites for jobs and company review data and check that you are providing a competitive salary for open positions. While hiring, it would be easy to interest top talent while you provide compensation, which is better than the competitors and could point towards positive practices of earlier employees.
If you're looking for the job, data scraping is equally helpful for collecting data extracts of the best jobs at companies having positive reviews. It gives you more knowledge about the pay, which makes salary negotiations come in your favor and makes you well aware of all employee complaints in the past. You would get more information and impress the individual interviewing you while showing that you understand a lots about different open positions in the industry.
Customized Scraping Solutions
While Actowiz Solutions' modules are fantastic for fundamental data extraction requirements, particularly for beginners, big-size organizations might require more data or extract it in larger quantities. Providing a custom extraction solution with the Actowiz Solutions team ensures you get all the exclusive data to help your business grow. Also, offering a custom solution means our team assists you achieve proxies and creating your data strategies. Our team's expertise is vital for people needing direction on a particular project. Companies looking to extract millions or billions when paying lesser per scrape would also find our custom data scraping solution excellent. If you need unique data, contact Actowiz Solutions to get started!
Conclusion
Understanding "What is data extraction?" could feel intimidating at first; however, finding how to appropriately collect data in s single form and make that well-structured for analytical objectives is a skill that can take the business of all sizes to a great level! Data scraping is a perfect web extraction tool for learners, serving you scrape data from any web pages. Using data scrapers in the web extraction procedure is vital to collecting valuable data that can assist you in growing when you analyze that.