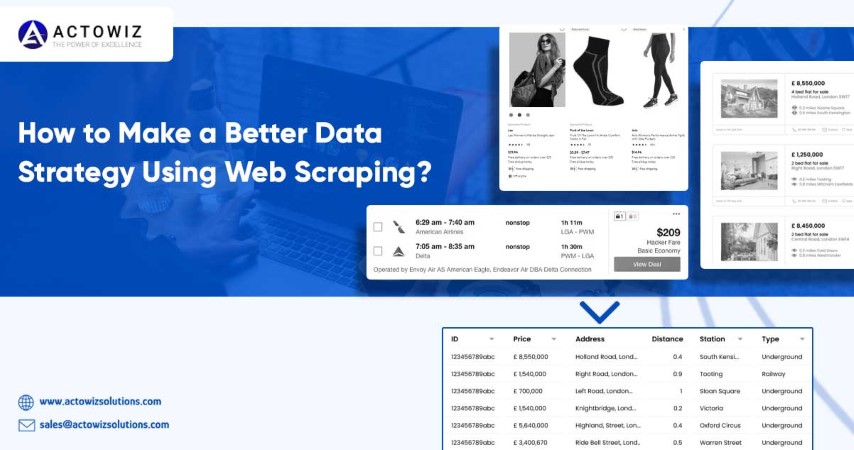 We live in the data-demanding age and get affected by that in different ways, particularly regarding business strategy, operations, and development opportunities. Organizations progressively rely on data to make wiser decisions for customers and develop newer services and products. Primarily, success depends on how competently your organization attains and deals with the available data. In this blog, we'll discuss the correlation of data strategy with web scraping and describe why both are vital parts of a data-driven business.
High-Quality Results Guaranteed for Your Data Strategy: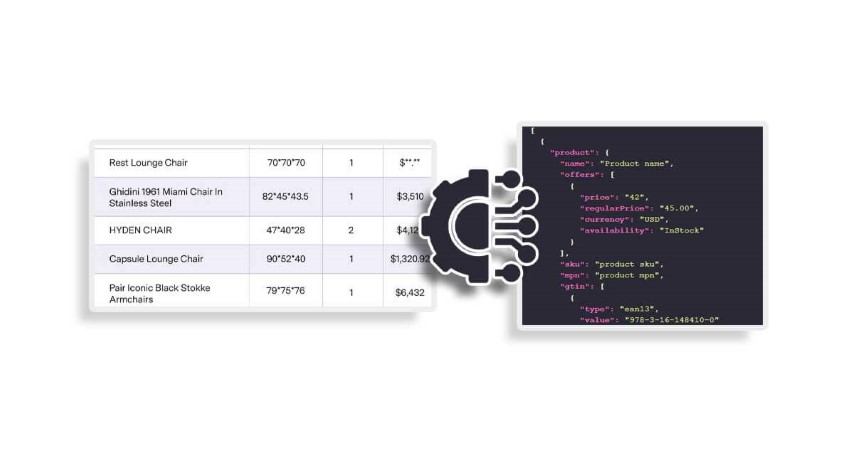 Find the required data to know your business
Scrape data from different resources
Leverage data professionals when scraping, analyzing, and using data
Analyze scraped data to get hidden insights
Convert these insights into actions that provide business results
An effective data channel for your services or products is vital to delivering solutions that succeed in a market. You require the proper web scraping knowledge to review the scraped data. Using this, one recognizes inaccuracies and inconsistencies, which can affect the results of your choices. These need specialists with tremendous experience developing regulatory, custom, and compliant data scraping solutions.
Role of Smart Decision-Making in Making a Data Strategy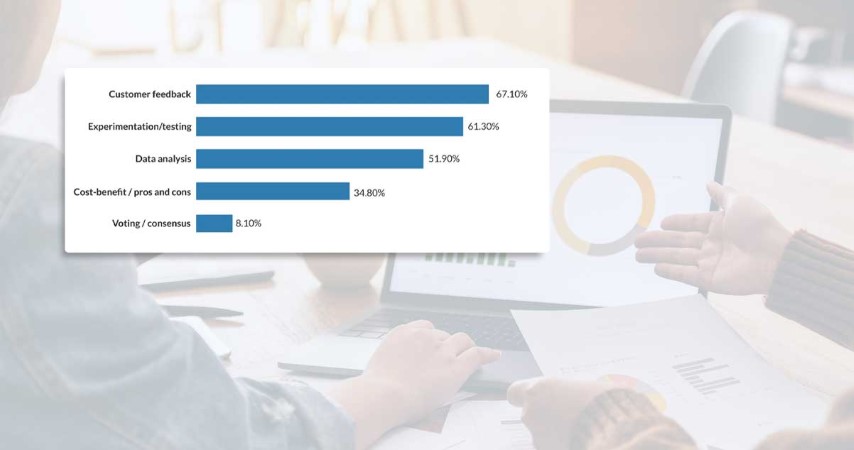 Creating an effective data strategy begins with understanding a value proposal and helps deliver the required insight to make new services and products. By understanding how clients behave and what they need, you can create insights that help you make superior marketing and product development decisions. Furthermore, data measurement and market research tools can assist you in tracking progress and recognizing areas where improvement is required.
Instead, if you forecast that demand in the industry will reduce in the future, you may consider rearrangement of your business to concentrate on other services or products. In either case, companies can make well-informed decisions about future operations by using web scraping with any well-rounded data strategy.
Merging web scraping with the organization's data strategy could result in profits by projecting future opportunities. It can be an excellent way of collecting data from sites for analysis objectives. However, before starting, ensure that your data scraping methodology is detailed and accurate. By doing that, you will make sure that the results are dependable and valuable.
Then, use advanced data analytics measures to get the most satisfactory results. For instance, if you utilize web scraping to find out what kinds of products are in demand in any particular location. Depending on that information, you can make a campaign targeting any specific demographic to concentrate on, while the competition might be going in the wrong direction.
Get More Using Data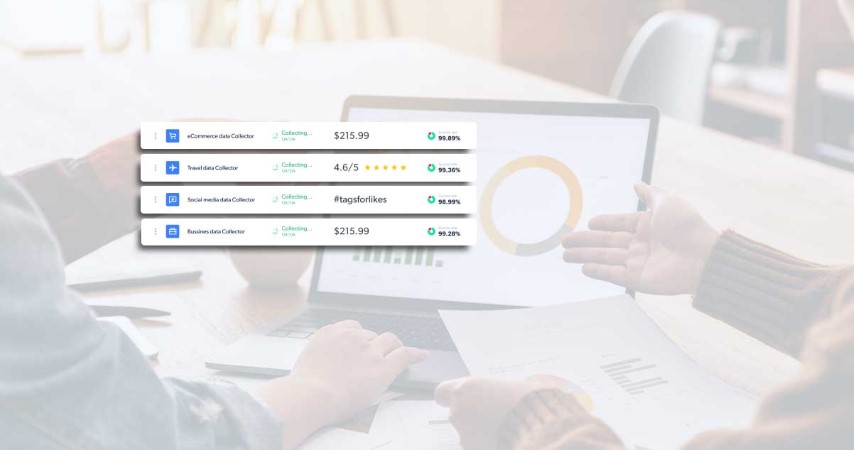 Before reaching any conclusions, creating any strategy, or making any decisions, you should validate that data in hand is reliable and accurate. In this way, you can move forward to get essential insights that help your strategy.
A deeper understanding of using a data-driven mindset in your organization is vital if you must make the most of the data collected. It helps you understand the users better and enables you to improve your business and website operations. While combined with the solid data strategy, this can assist companies in protecting themselves from possible operational and financial losses, and a part of that comes from knowing how you can use data to impact decision-making.
Leverage Data in Making Decisions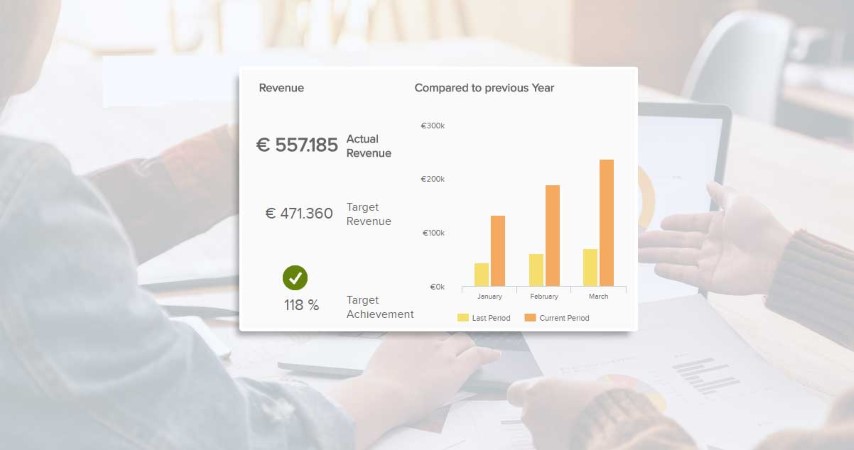 A tactical approach is vital to ensure you utilize the correct data while making the right decisions. Aligning the initial strategy with collected data helps identify improvement opportunities, which help you lead the curve, raise sales, and increase working efficiency.
It is vital to understand:
How to Make Value from Data: As you overwhelm problems, new data proxies and other technical needs will be required to see the real-time progress.
The Bigger Picture of a Strategy: Any business strategy has to be carefully associated with all the data-associated tactics.
The Usage of Regulations: You must understand how to accomplish data privacy, security, and other web data scraping regulations or industry standards.
The Usage of Regulations: You must understand how to accomplish data privacy, security, and other web data scraping regulations or industry standards.
There are many ways of leveraging data management technology to make cleverer decisions quicker. Ultimately, the best use of those will positively impact on the organization's results.
Make Your Business Future-Proof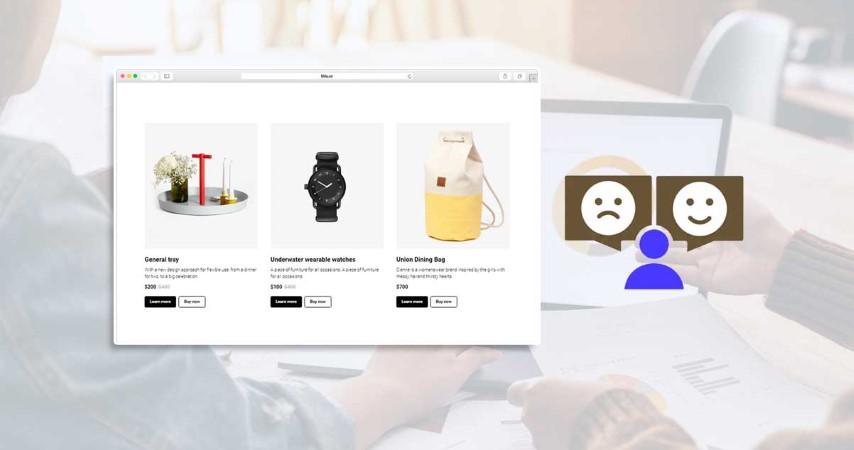 As you understand what affects customer behavior, making informed decisions about product pricing and designs is easy. And by knowing where your customers are, you can forecast their future preferences and requirements. So, it would indicate that planning any successful data strategy assists companies in identifying new revenue sources and decreasing costs related to present operations. With the prediction of the latest trends, it's straightforward to identify areas where product development or marketing might be cost-effective. Furthermore, forecasting methods help managers anticipate problems that might develop the road.
While brands use data-driven monitoring strategies, they make an understanding of their customers and what inspires them. By recognizing what is working fine for customers or applying it across different channels, businesses are more likely to succeed with strategies than people who try somewhat new without understanding how the past efforts have failed or worked.
Consequently, data strategy assists companies in deploying the correct data in the most efficient ways. Combining web scraping with practical analytics tools makes it easy to recognize patterns and trends in customer data quickly. You can make better decisions quicker by linking the information to different resources of Business Intelligence (BI). This method offers businesses the needed insights to lead the competition and accomplish their business objectives.
Conclusion
All leading business organizations utilize advanced analytics tools to turn big data into meaningful insights, making profitable decisions across different areas. In various cases, scraping, extraction, data mining, etc., play a vital role in starting that journey.
Suitably applying the data-driven mindset interprets into a sustainable and long-term expansion of the business operations. Not all companies can use such strategies to benefit from that ultimately.
If you need to leverage the data strategy and current tactics, contact Actowiz Solutions for insights about how you can take benefit from our professional solutions.