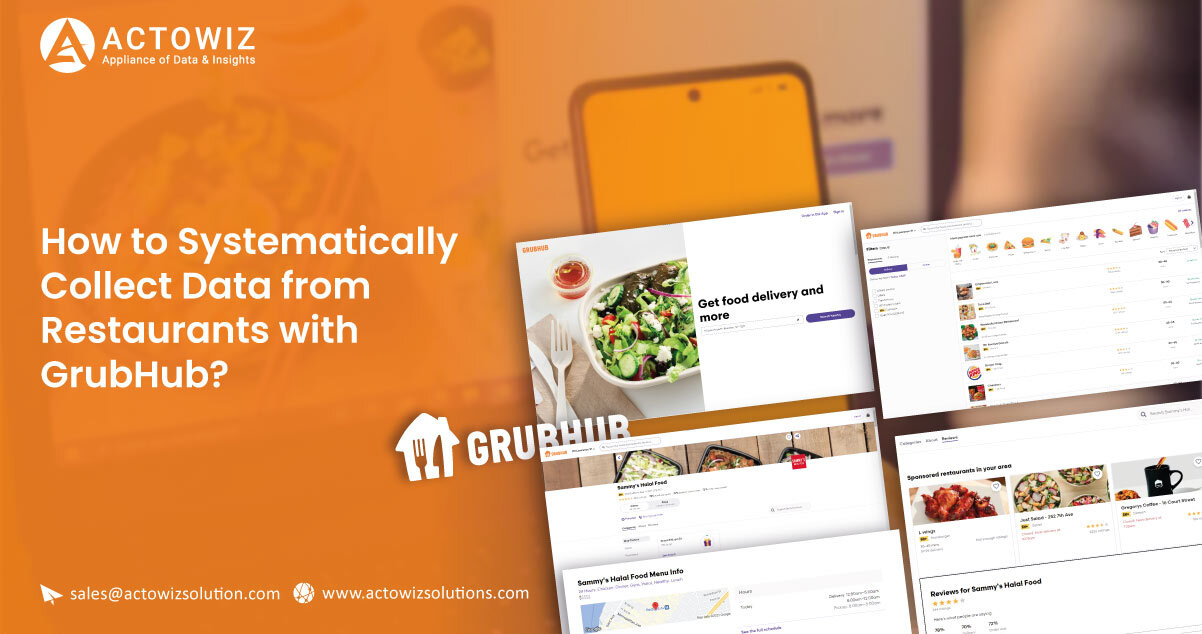 With changing consumer tastes and current trends in the food industry, it can be challenging to outdo your competition. This is where web scraping plays a role. It allows you to monitor your competitors' performance, gain insights into potential grocery market trends, and stay one step ahead of your competitors.
And GrubHub is the optimal solution for any restaurateur
The best way to offer meals is through an app. Some restaurant operators are creating meal-ordering apps so customers can quickly order different dishes online and have fresh delicacies delivered to their doorstep. GrubHub provides a lot of information about local menus, restaurants, prices, and reviews that can be accessed through a portal and mobile app.
Hiring proficient Actowiz Solutions team would provide excellent solutions at competitive prices.
They provide GrubHub Food Data Scraping services with accuracy and on-time delivery. They collect reliable data and deliver information to any business.
What information can you extract from GrubHub?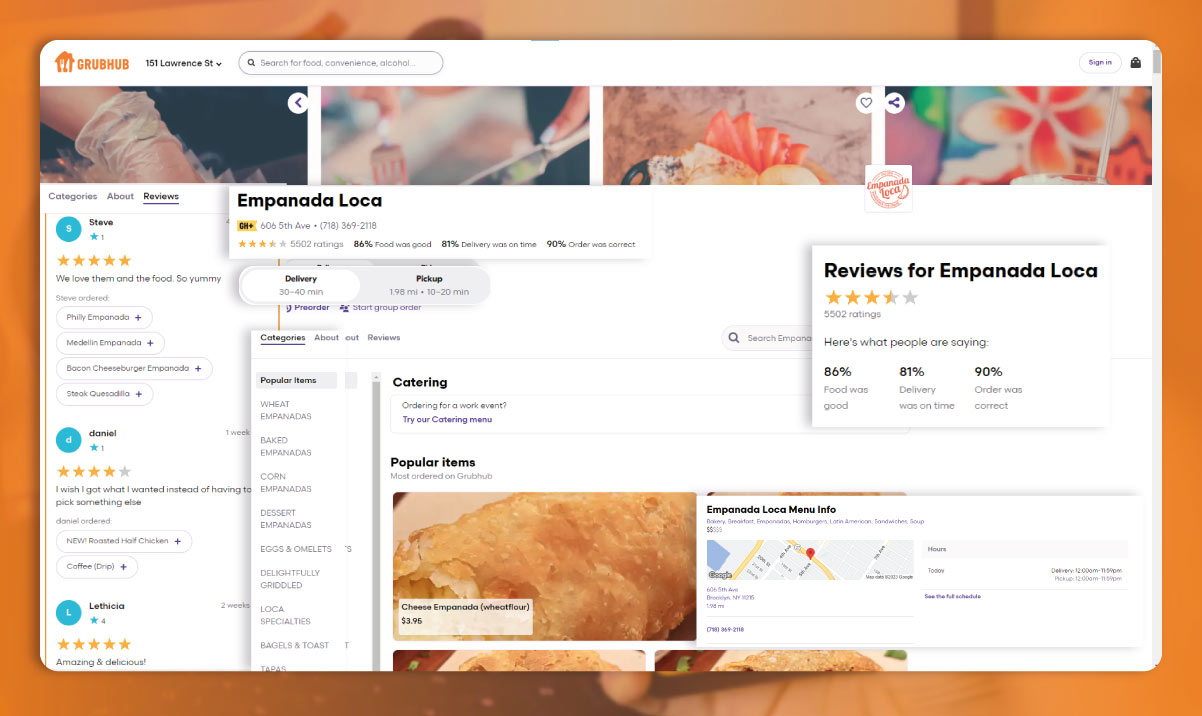 You can retrieve the following information from GrubHub web data scraping:
Id of the restaurant
Name and address
Province
City
Area Code
Price
Ratings
Email address
Local food delicacies
Location
Menu
Contact details
Website
1. Extract Grubhub data via location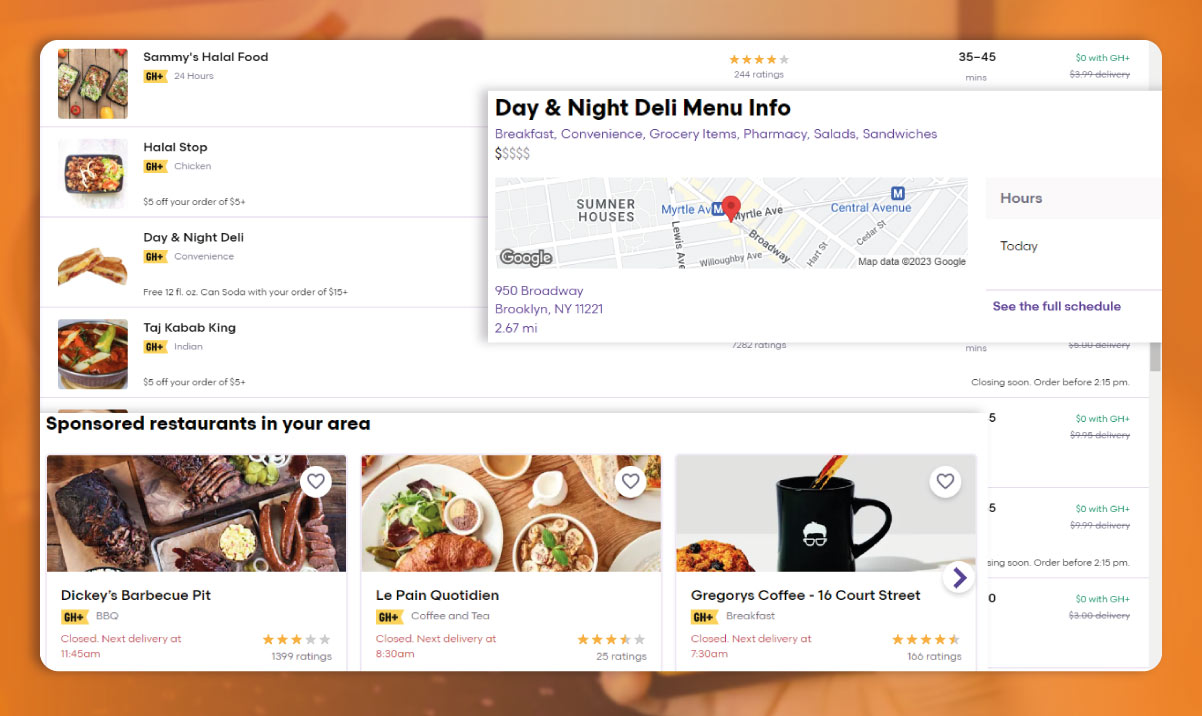 Extracting Grubhub data via region or location can be tricky, especially if you need to determine how to handle it. Searching for manual data requests requires a large number of resources and time.
Assist in obtaining data, files, and other items used in the restaurant kitchen.
Learn how to design different menus.
To find data faster, use Grubhub Data Scraping by area.
Use Grubhub food data scraping according to the area to find data faster because Grubhub has an extensive and easy-to-use database making data scraping simple.
2. Use Grubhub to scrape data from restaurant menus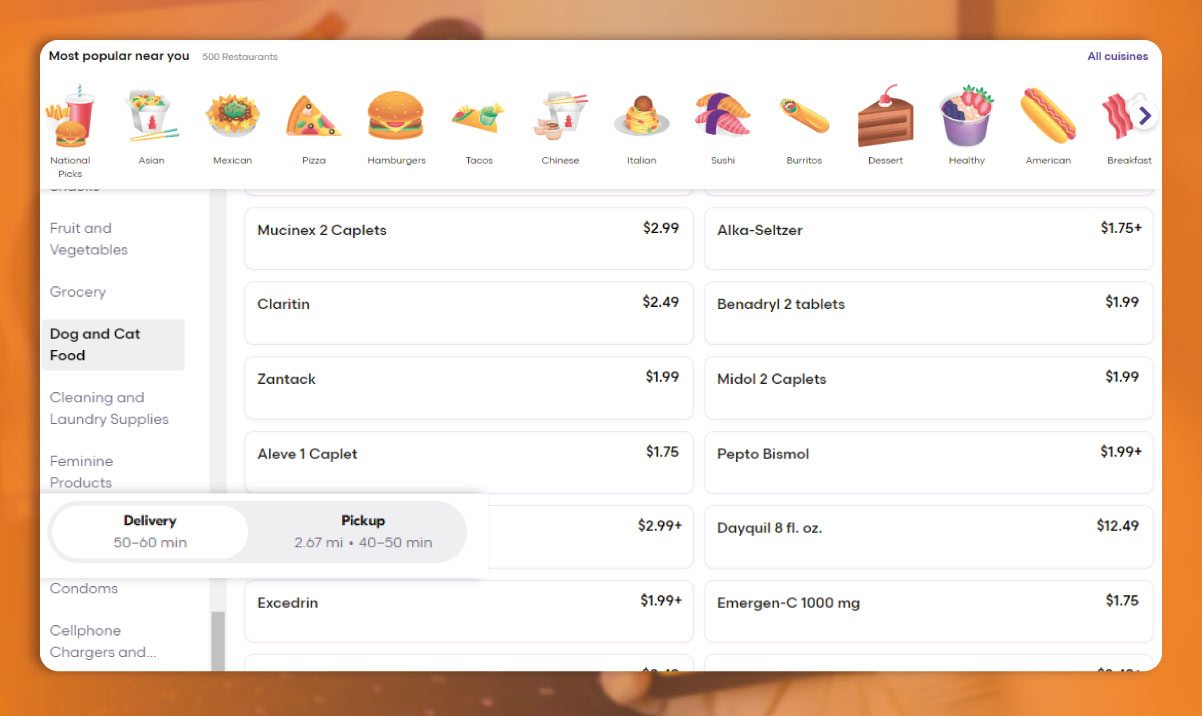 If you need to learn how to do it, extracting restaurant menu data from Grubhub can be challenging. It would help if you took enough time to manually find the information for many things.
Find the information on the menu that is most important to you.
Collecting can use restaurants data from GrubHub to find dates, documents, etc.
Use data scraping for Grubhub restaurant menus to avoid tedious work.
The extraction of Restaurant Data From GrubHub can be used to analyze different business needs. They are reliable and offer results that are easy to use.
3. Menu extraction with competitive prices from Grubhub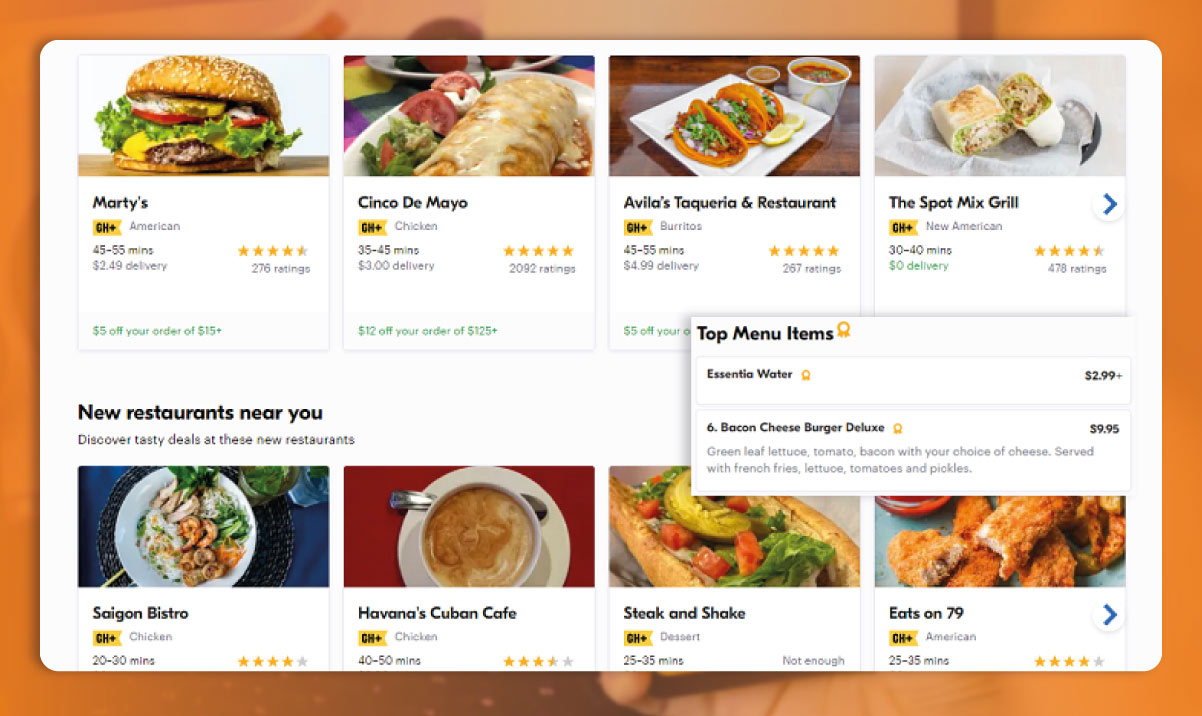 Our Grubhub app scraping helps you gather data like prices, food names, menus, etc., using a variety of item modifiers like add-ons that are incredibly important to various food businesses.
Protect domain IP addresses from restrictions.
To estimate techniques, create a price menu.
Remove duplicate data regularly.
Extract website and menu photos with hidden data that is extremely important to businesses. Usually, the protected data is so accurate that it can be used for market research.
4. Services, delivery costs, packaging, and food discounts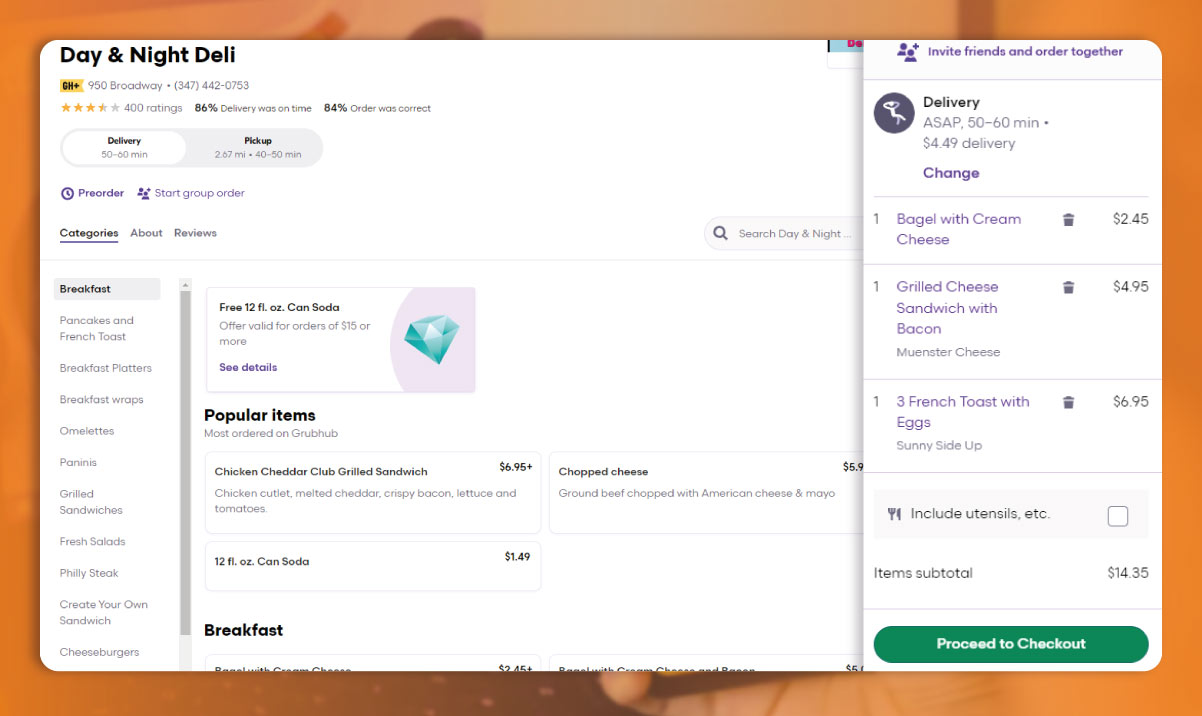 Companies offering GrubHub food data extraction services are available in various formats. They can extract data from multiple sources available in different forms if you need data points that consist of text, product descriptions, prices, user reviews, or online media.
Get pricing information, packaging, item-specific service, and shipping costs.
Retrieving different types of data requires organizing volume and variety.
Obtain important documents without guarantee of accuracy.
Costs and product information are constantly changing at different times due to updates to standard structures or price changes to make them more practical. You will not miss any changes as you can schedule data retrieval daily, quarterly, or monthly.
5. Use of market price for the collection of data from GrubHub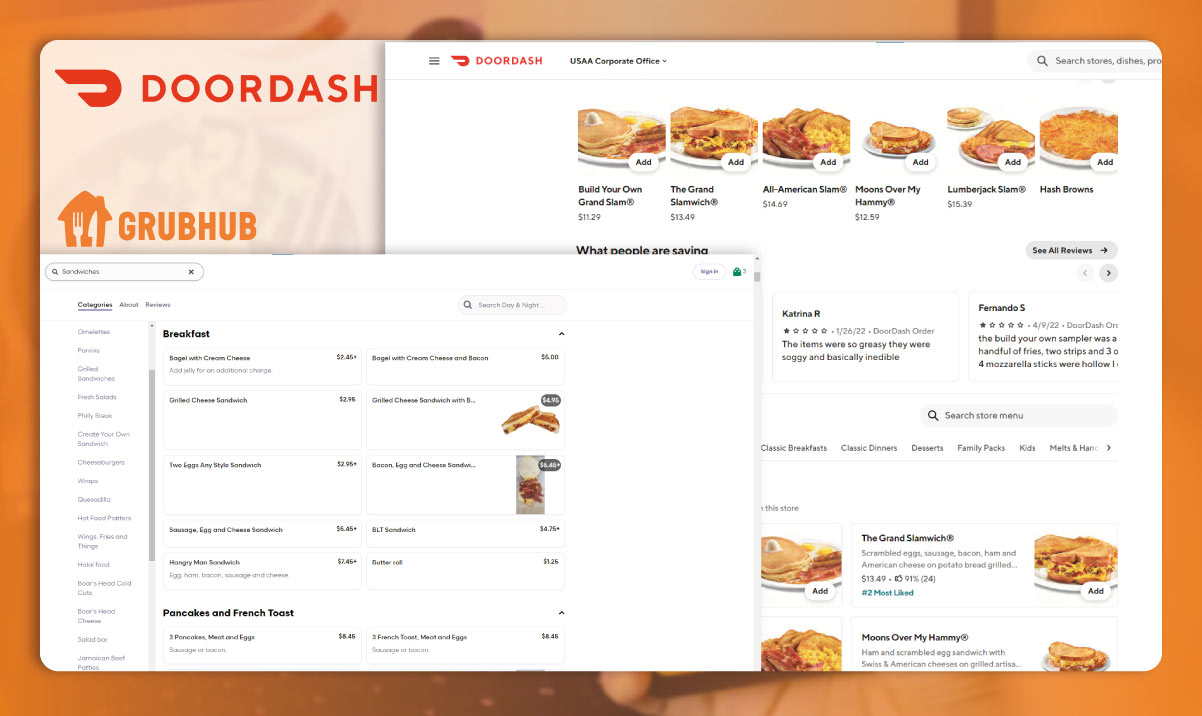 Suppose you have chosen an easy-to-use program that takes on the task of finding the critical data, pulling it from the Internet, combining data sets, setting up quality control systems, and creating pre-built reports or data concepts tailored to the specific needs of the business. In that case, Pricing Intelligence helps companies benefit from the many data insights we have mentioned.
Increase market reach and customer values
Rapidly expand the market with the lowest possible customer acquisition costs.
Reduce risks and make wise choices.
These faster and simpler solutions provide you with important data information quickly and turn it on when needed. Within existing systems, comparative Pricing Intelligence has created integrations of various apps for Grubhub's large data sets.
6. Using GrubHub for collecting data for Mobile App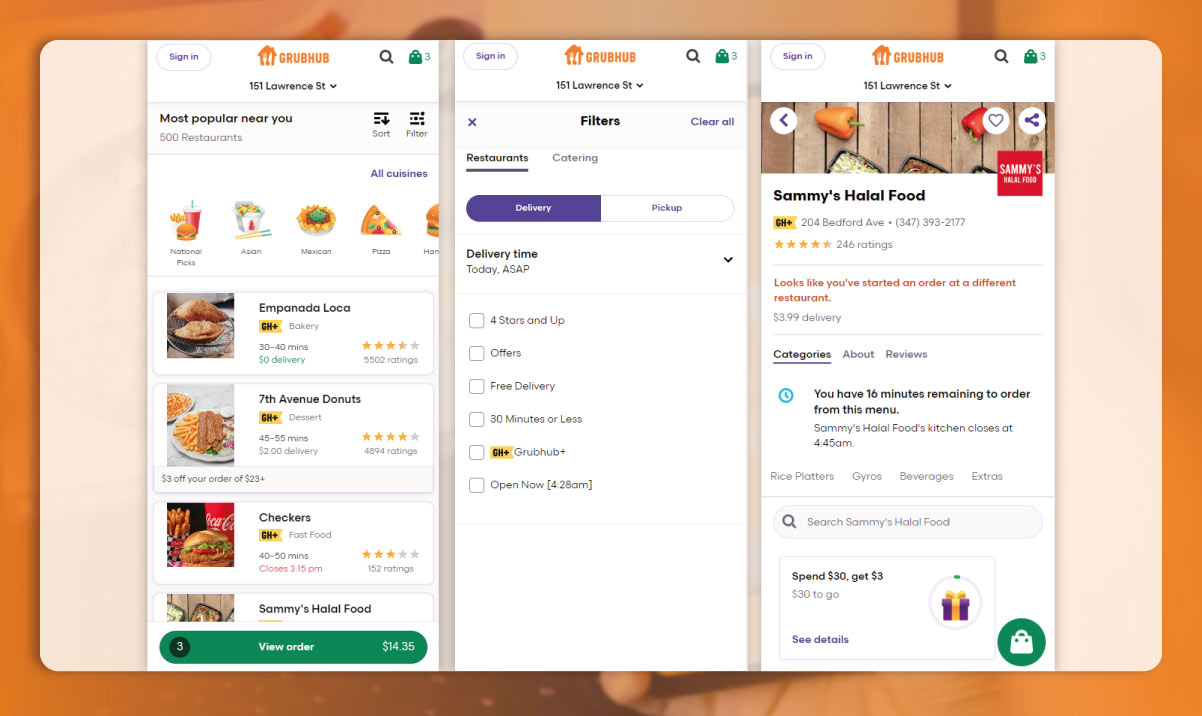 Various food delivery applications on the market are available that function as stable platforms for consumers and food. Grubhub is a brand-new method of meal delivery. Many food vendors utilize the Grubhub applications to assist clients in placing online meal orders and delivering food to the workplaces or homes of consumers.
The remarkable outcome as you look for better services
Get quicker assistance for quick tasks
Resources to instantly have a large-scale supply
Use the data scraping services offered by Grubhub for the food delivery sectors to get accurate and timely results. Data scraping for mobile apps helps obtain product information.
7. Food delivery information via a graphical user interface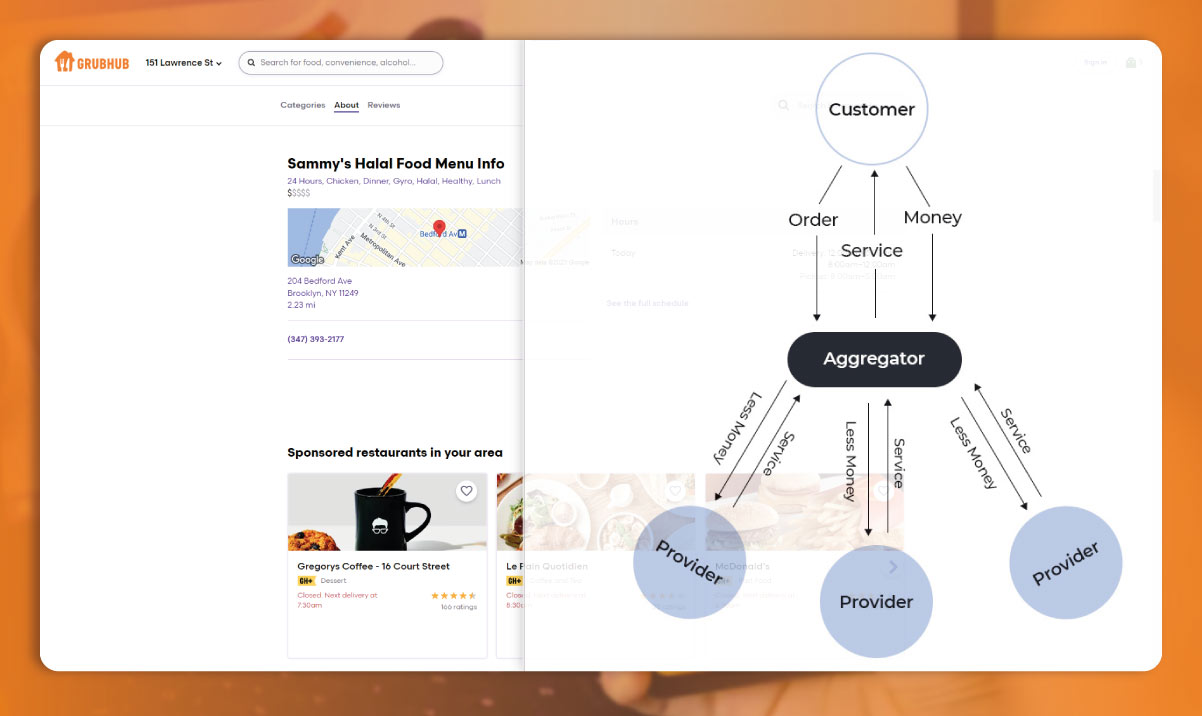 Each food application has its user interface. They provide graphical data scraping of food delivery apps like Grubhub. Data such as homepage, previous purchases, browse and filter, promotional features, order and pay, location notification, order tracking, and the delivery route can be grabbed here.
It improves the processing time for extracting information for GUI.
Get faster support for quick actions.
Excellent resources for large-scale deployment.
Conclusion:
Scraping online data is an essential strategy in any market you compete in, especially in a competitive industry like food and beverage. The information you need for your research is already available to you. It just needs to be gathered, researched, and evaluated. In the following article, we have provided detailed information on the Extraction of Restaurant Data From GrubHub.
Please get in touch with our professional team to learn more about mobile app scraping and web scraping services.