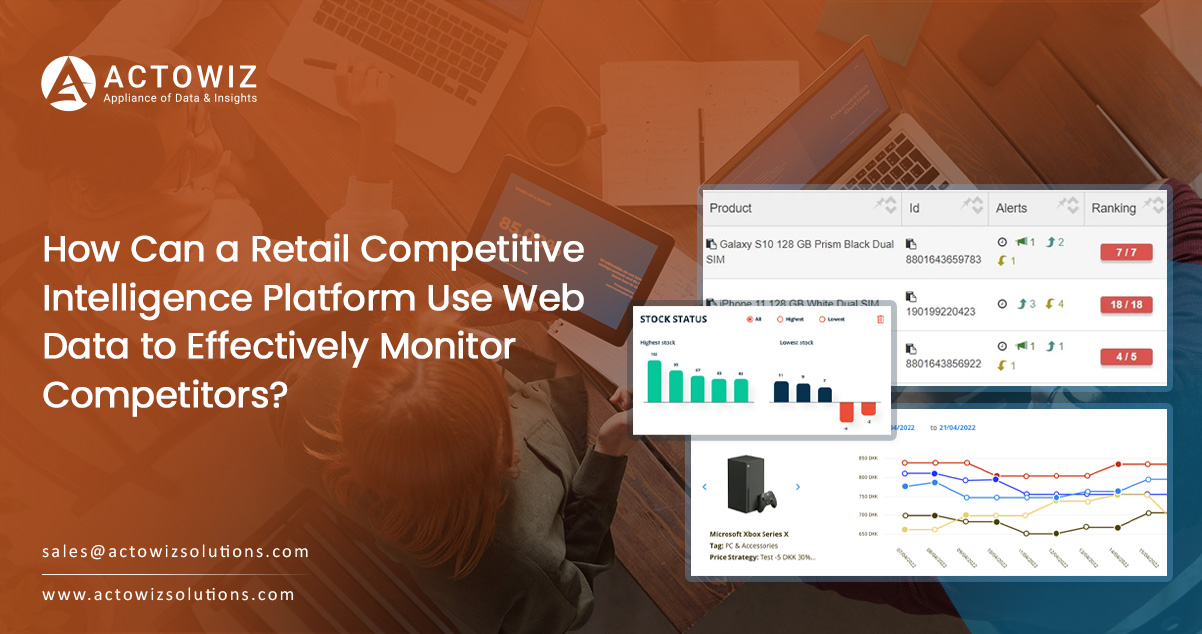 Web scraping has become essential for retailers to enhance their visibility and achieve success in today's competitive market. Web scraping enables a comprehensive understanding of the market landscape and its key players. By extracting data from various online sources, retailers can gain valuable insights into pricing strategies, anticipate supply chain challenges, and optimize operational efficiencies.
Additionally, as major retailers and department stores now match the offerings of e-commerce platforms and each other in real time, the importance of real-time analysis through web scraping continues to grow. This trend highlights the prevalence of real-time information across various channels and its impact on decision-making processes.
This blog shows how a retail competitive intelligence platform can use web data to effectively monitor market and their competitors and get insights to keep help consumers focus on their products.
Get Clear Retail Visibility Using Web Data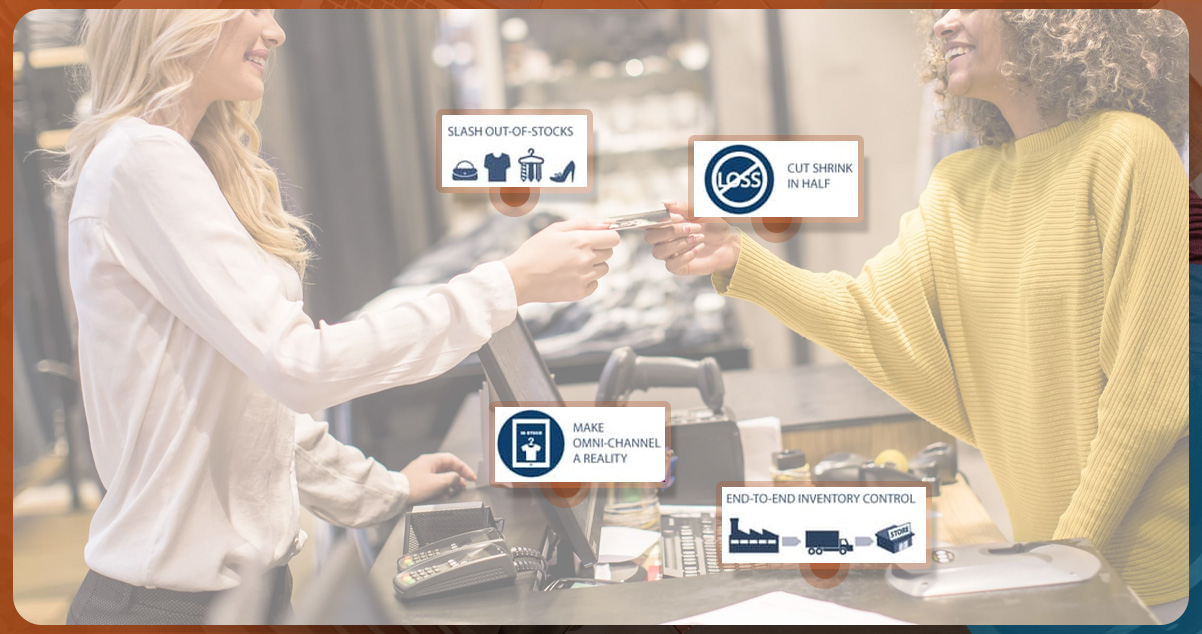 Actowiz Solutions, a reputable SaaS provider, has developed an advanced competitive intelligence tool specifically tailored to meet the needs of retail professionals. By harnessing public web data, Actowiz Solutions empowers retailers and brands with a comprehensive and intuitive 360° view of their competitive market and environment.
With Actowiz Solutions' tool, retailers can effortlessly track and analyze their competitors' product offerings, gaining valuable insights into their marketing strategies from initial discovery to final sale. The tool leverages web data to enable retailers to execute complex actions such as:
Price Monitoring: Comparing the pricing of competing products with their own, facilitating the implementation of successful dynamic pricing models.
Product Comparison: Analyzing and comparing the messaging and positioning of similar products, providing valuable insights to optimize external marketing materials.
Competitor Benchmarking: Evaluating the visibility and popularity of competing market players in search results, enabling the identification of gaps or opportunities in search engine ranking strategies (SERP).
Consumer Sentiment: Monitoring consumer behavior and reviews, including those of competitors, to make improvements to products and refine marketing strategies.
Discover Inventory: Identifying new merchandising and product opportunities by tracking competitor stock across online retail categories.
Through web scraping and data analysis, Actowiz Solutions empowers retailers to make informed decisions, optimize pricing strategies, refine marketing efforts, and stay ahead in the competitive retail landscape.
In today's highly penetrated e-commerce landscape, retailers must rapidly optimize their marketing materials in real-time to maintain competitiveness. Manual market monitoring is no longer feasible due to the time-consuming nature and potential inaccuracies, especially considering the vast array of product variations and sellers available.
To illustrate the significance of web data, Kunal Santani shared a customer example involving a major home improvement retail corporation in France. This retailer adjusts product prices daily by leveraging the data and insights provided by Actowiz Solutions. Without access to this web data, the business would essentially be operating blindly when setting in-store and online prices.
Although it may appear trivial, using an outdated pricing model could lead to significant revenue losses or the loss of customers to competitors due to inadequate speed or information that could have otherwise improved decision-making.
According to Kunal Santani, Actowiz Solutions' Vice President, their customers now perceive web data as essential infrastructure and utilities. It is considered akin to energy and water, where reliability and uninterrupted flow are paramount.
Actowiz Solutions recognizes the critical role of web data in enabling retailers to make informed decisions, respond rapidly to market changes, and remain competitive in the dynamic retail landscape.
Collecting Web Data
Actowiz Solutions employs a network infrastructure to execute its web data collection programs. This network operates as numerous virtual users, mimicking the behavior of actual customers when accessing web pages to gather competitive data for clients. This approach allows Actowiz Solutions to assess how appealing its clients' offerings appear online.
The process is straightforward: Actowiz Solutions' customers specify the required data or web data they need, and the Actowiz Solutions platform delivers customized, analysis-ready insights in their preferred format.
Kunal Santani, the founder of Actowiz Solutions, highlights the increasing significance of public web data in the decision-making process for their customers and companies. As a result, Actowiz Solutions continues to deliver a growing amount of web data to meet these evolving needs.
Santani expresses the company's ambition to become a leading player in the USA and UK for marketing and competitive intelligence data projects. To achieve this, Actowiz Solutions recognizes the importance of maintaining up-to-date data, including public web data. To ensure a consistent data flow, Actowiz Solutions utilizes its network infrastructure. This infrastructure enables their collection tools to operate at a high level by allowing them to see web content from the perspective of real users.
According to Santani, the partnership with Actowiz Solutions has proven instrumental in effectively addressing their customers' daily requirements. Whenever collection challenges arise on target sites, Actowiz Solutions is called upon to ensure the company can fulfill its customer commitments by overcoming those obstacles.
Data – As Important As Water!
Efficiently performing real-time web data collection and analysis has become vital for achieving organizational and operational success. This is particularly true for retailers, given the intense online and physical competition. Actowiz Solutions, in collaboration with the Actowiz Solutions network, simplifies locating, utilizing, and analyzing web data from various sources. By serving as a crucial connection between retailers and the data they require, Actowiz Solutions offers convenience to the retail industry, empowering retailers to drive their strategies forward effectively.
For more details, contact Actowiz Solutions now! You can call use for all your mobile app scraping and web data collection service requirements.