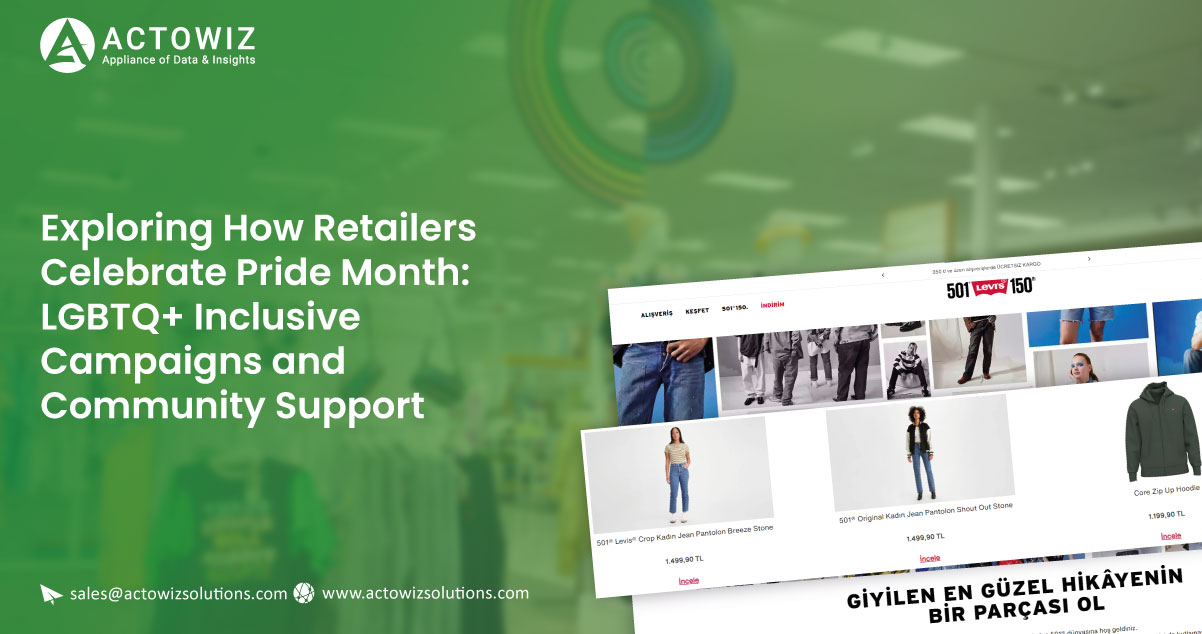 As June approaches, the anticipation for "Pride Month" grows, and a colorful transformation occurs across brand logos and websites worldwide. Renowned brands wholeheartedly embrace the spirit of Pride Month, integrating the theme into their best-selling product lines and featuring them prominently in marketing campaigns across various channels. The concept of retailing with "pride" has gained tremendous popularity in the USA in recent years. It involves retailers curating special collections that cater to or express solidarity with the LGBTQ+ inclusive campaigns during the month-long celebration. These collections, refreshed annually, showcase vibrant rainbow-colored products, captivating designs, and empowering slogans that honor the LGBTQ+ community support. The success of these collections is evident as retailers report a significant boost in Pride Month sales during this festive month.
The success of these collections stems from their ability to tap into a growing trend among consumers who seek alignment with brands and causes that share their values. This trend not only enhances customer loyalty but also cultivates positive brand recognition. However, brands must be cautious to avoid tokenizing the community and prioritizing profits over genuine support. Commendable Pride Month initiatives taken by leading retailers is to donate a portion of their Pride Month sales revenue to relevant organizations and charities. Furthermore, adopting inclusive policies year-round showcases ongoing solidarity and pride beyond the designated month.
Beyond the financial advantages, pride collections have a profound impact on the LGBTQ+ inclusive campaigns. By creating products specifically tailored to their needs, retailers send a powerful message that their stores are safe and inclusive spaces for LGBTQ+ visibility in retail to shop and work. This fosters a sense of community and support, which is crucial considering the continued discrimination and marginalization faced by many community members.
Numerous prominent retailers in the USA consistently offer pride collections, with notable examples including Nike, Adidas, Target, Levi's, and more. Here are some highlights of Pride Month sales in 2023:
Adidas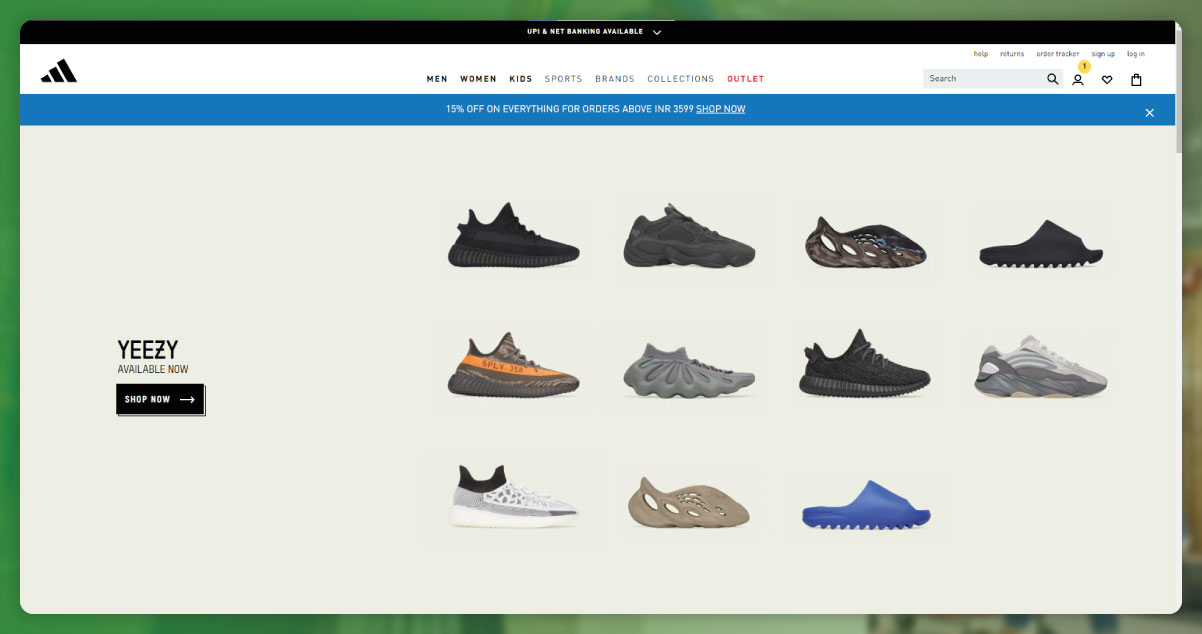 Rich Mnisi, a queer fashion designer from South Africa and Adidas have joined forces to create a remarkable collection named "Let Love be Your Legacy" specially at 2023 Pride Month. This captivating capsule release includes a variety of apparel and lifestyle products. However, the collection generated online controversy as certain advertising materials with product display images became viral, capturing widespread attention and sparking discussions. It is worth noting that the pricing of items in this collection is higher compared to many other pride collections currently available in the retail market. Prices range at one pair of socks for $24 to "Nizza High XY22 Pride RM shoes" at $150.
Target
In a recent release, Target unveiled its pride capsule collection at the end of May, collaboratively designed with LGBTQ+ artists. This dynamic catalog is now available in Target stores and online. The collection encompasses a wide range of products, including apparel, accessories, jewelry, homewares, party supplies, and even items for pets. Going beyond the classic rainbow motifs, this collection puts the spotlight on trendy and relatable quotes, adorning mugs, t-shirts, and stationery. Target's intentional appeal to younger audiences has been met with enthusiasm, sparking conversations and active engagement on social media platforms, particularly Twitter. Moreover, the 2023 pride collection by Target is reasonably priced, with many items marked below $25.
American Eagle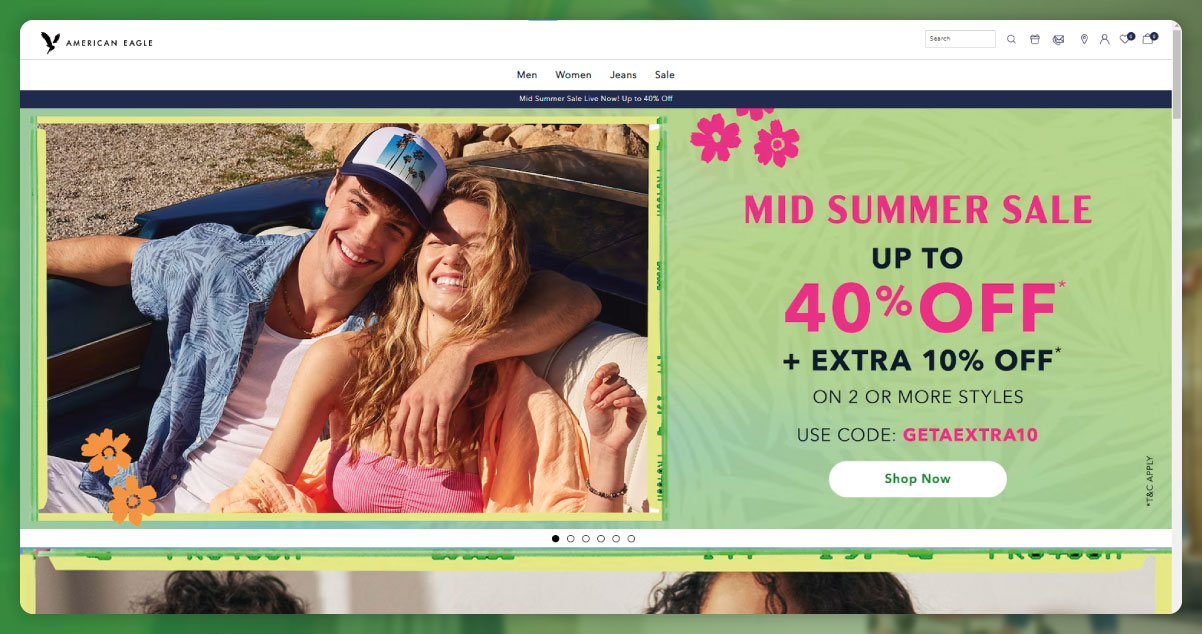 In collaboration with Olivia Ponton, an Instagram influencer and popular TikTok, this clothing brand has introduced a vibrant pride collection featuring shorts, unisex t-shirts, and more. These inclusive items are now available for purchase at choose stores and through the brand's eCommerce storefront. As part of their commitment to LGBTQ+ community support, American Eagle has promised to give a generous donation of $100,000 to a project named "It Gets Better"— which is an organization devoted to empower LGBTQ+ youth globally. Additionally, shoppers are inspired to contribute donations in June, both online and in-store. Notably, the pricing of this pride collection is comparable to the brand's regular catalog, ensuring accessibility and affordability for all.
Levi's: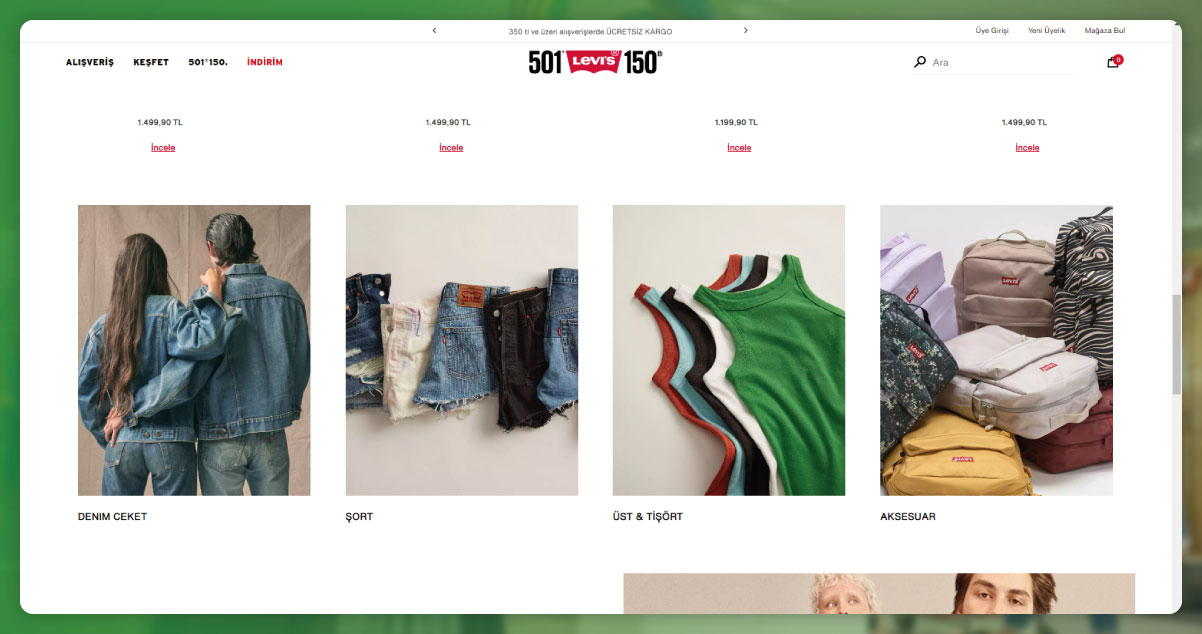 The latest collection from the retailer celebrates pride with a unique approach, featuring a diverse and inspiring cast of six individuals from the LGBTQ+ community. These individuals serve as the face and inspiration behind the collection. In an exceptional move, the retailer launched the collection with a significant pledge of $100,000 to Outright International—an organization dedicated to defending and advancing human rights for LGBTQ+ individuals worldwide. Unlike many other "pride" products in the retail market, Levi's collection takes a different direction by focusing less on flashy rainbow designs and instead highlighting the individuals and messages behind the apparel. This shift brings a more personal touch to the collection. The pricing range of the products is inclusive, catering to broader audiences with varying spending capacities. From embellished denim jackets priced as high as $198 to branded caps for $30, the collection offers options accessible to a wide range of consumers.
Disney: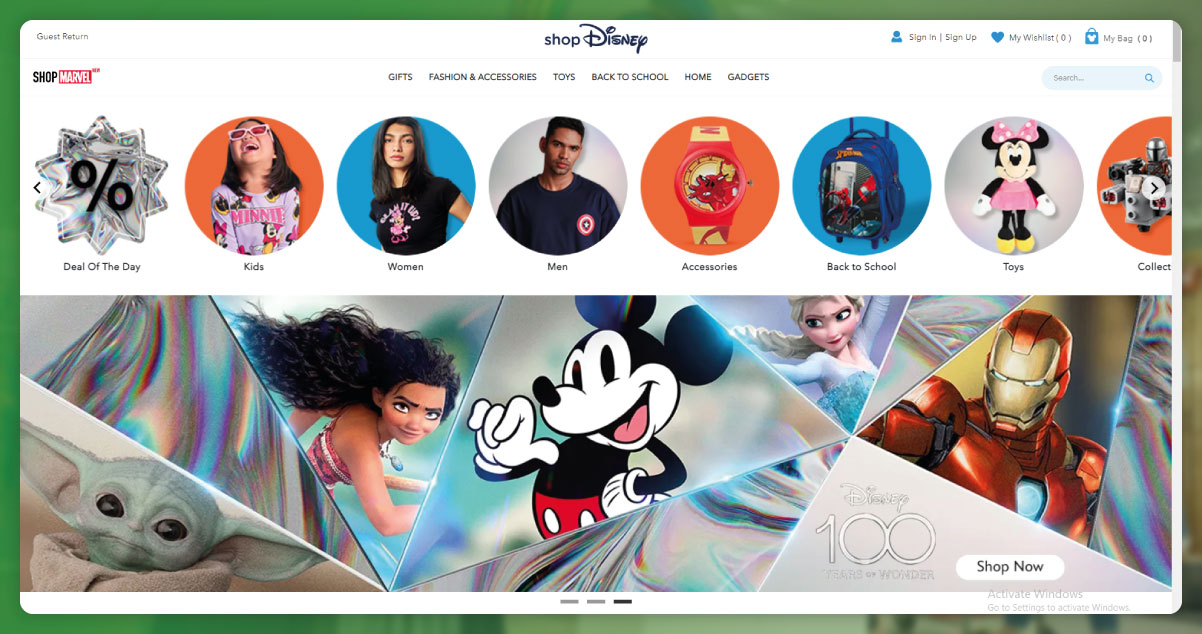 In addition to its ongoing support for nonprofits empowering LGBTQIA+ communities throughout the year, this widely recognized global media conglomerate has unveiled its pride collection for 2023. The Disney Pride product designs go beyond symbolic rainbow details and incorporate beloved characters and cinematic references, creating a strong appeal for Disney enthusiasts and supporters of the cause alike. The collection encompasses a diverse range of apparel, pins, and pet products across various brands. Pride-themed clothing is available in sizes for adults as well as children, and select products and designs are accessible for purchase year-round.
Conclusion
With the evolution of retail Pride Month sales, moving away from a tokenized and rainbow-centric approach to a more personalized and collaborative perspective, these highly anticipated campaigns have become integral to the retail landscape in the USA. Despite some online uproar and mixed reviews from global audiences, June is expected to continue featuring pride collections adorned with rainbows for years.
To enhance the success of your seasonal or capsule product launches and gain valuable insights into consumer trends and the digital commerce landscape, Actowiz Solutions offers cutting-edge technology that can empower your brand with the correct data for creating an unbeatable retail strategy. Set your brand up for success by leveraging AI-powered retail solutions. Book a demo today and unlock the potential of your retail business.
For more information about Pride Month sales, LGBTQ+ inclusive campaigns, and LGBTQ+ community support, contact Actowiz Solutions now! Call us also for all your mobile app scraping, web scraping, or instant data scraper service requirements.