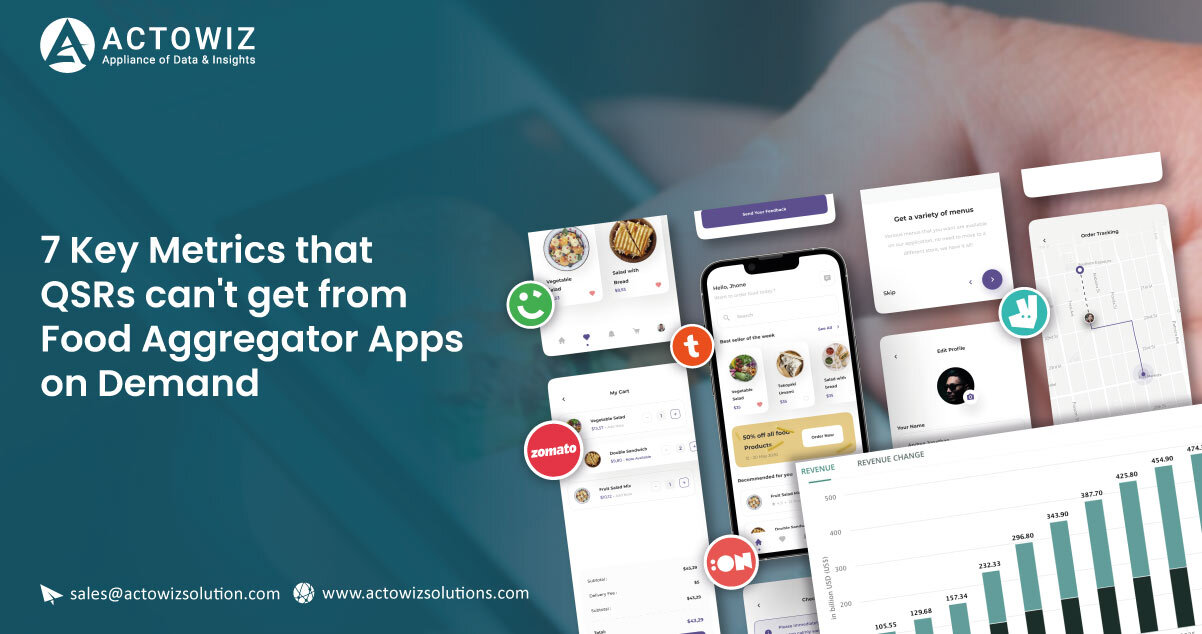 The Quick Service Restaurant Market segment is forecasted to cross a $500+ billion valuation by 2025. As QSRs grow their business and find the market competitive, they seek options to boost their sales by any mode. That could be franchise allocation, food delivery services, branches at multiple target locations, etc. This step helps them increase sales, boost ROI, and data collection for future marketing purposes to succeed in the market.
Quick Service Restaurants wish to know how to cope with the competition about discoverability with the help of food aggregator applications. These restaurants also expect to know where they are Lagging in product assortment so that they can interpret why their customers are driving to their competitors.
After knowing a few of those factors, like delivery time and delivery fees by competitors, the restaurants can improve services. By getting this data, QSRs can set competitive pricing, optimize delivery time, and improve spending on marketing to maximize ROI.
This blog is about the relationship between QSRs and food delivery apps on getting data about crucial factors so that QSRs can scale their revenue.
Data: The Key Metrics to Boosting sales
As per the data of Statista, till 2025, online food delivery revenue is forecasted to grow by 10.4 % annually. Food delivery aggregators like Swiggy, Zomato, GrubHub, and DoorDash, provide convenient food delivery services from many restaurants through a single app. These food delivery platforms offer various benefits to Quick Service Restaurants like loads of customer base, Quick Food delivery, and Visibility to the restaurant. However, QSRs can't always rely on food delivery platforms to share critical customer data.
1. Database on Product List and Menu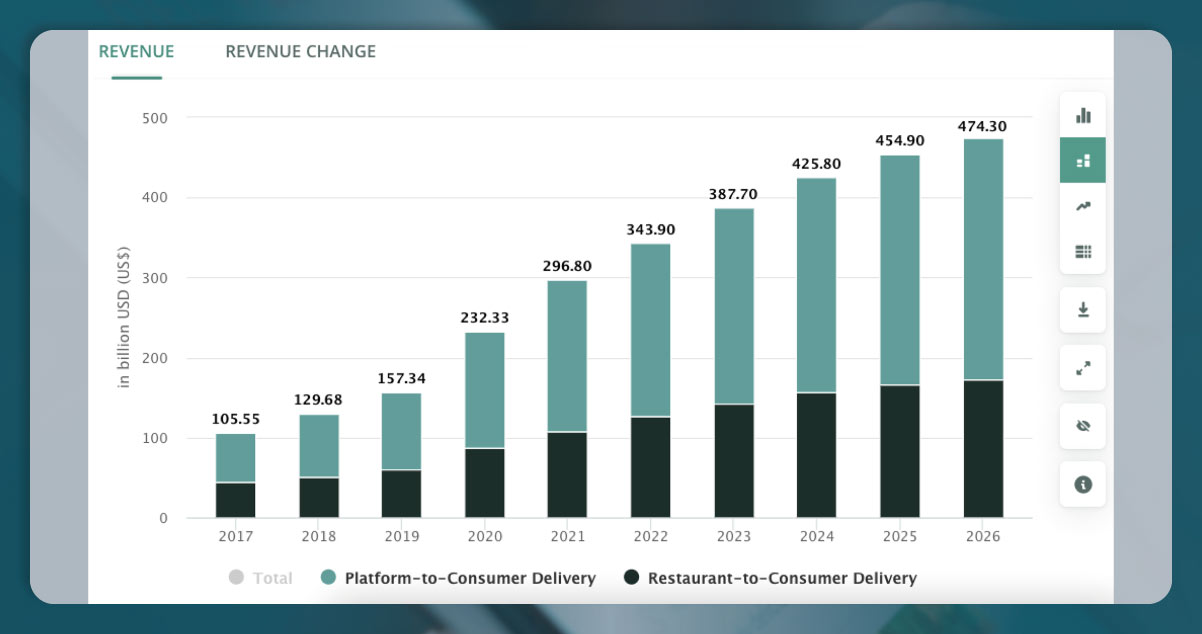 These restaurants need to understand competitors' product assortment insights to know why the sales drop. It is because the restaurant is not offering the menu competitors provide that could make the difference. Due to privacy policies, terms and conditions of restaurants, and laws, food aggregators can't share competitors' data on product assortment. But don't worry, Actowiz Solutions can help you with your needs for the Competitor's data on product assortment.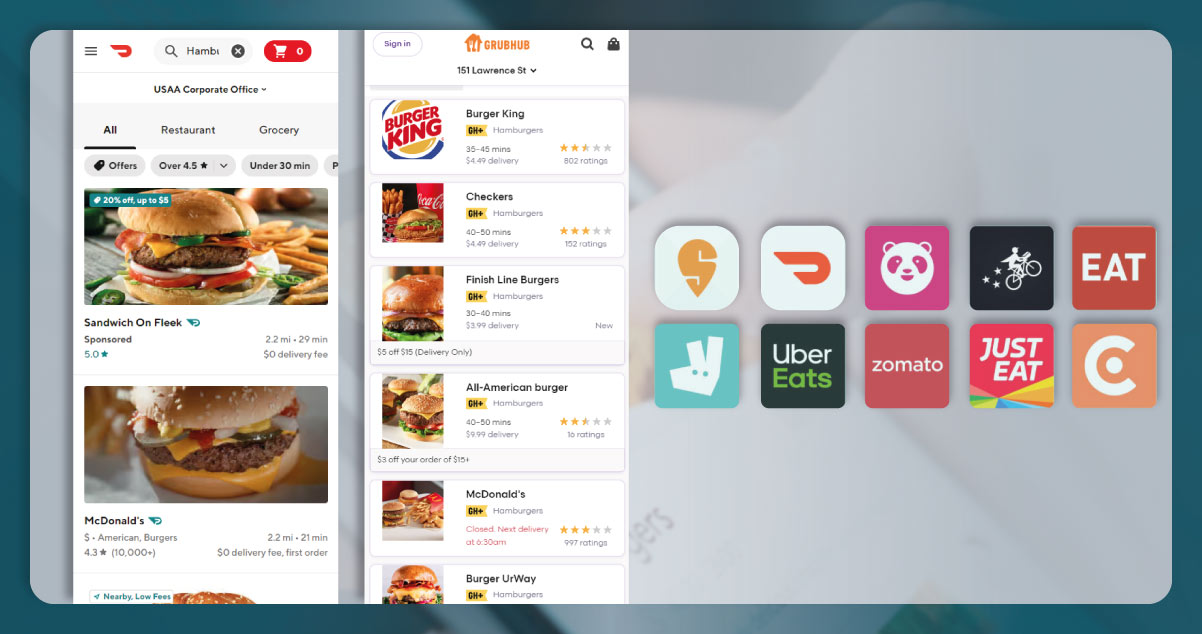 2. Data on QSR Visibility
Visibility plays an essential role in driving sales to the restaurant through the Food Delivery app. This metric is like SEO, where QSRs want to know their visibility on the food aggregator platform. It will help them appear at the top of search results to beat the competition. However, not every food aggregator provides discoverability data all the time. Few of them provide on-demand that too after 20 to 30 days. And restaurants can't expect this due to the time gap and the accuracy. However, Actowiz Solutions can provide you with real-time visibility data with the Competitor's visibility and the change in position with web scraping services .
3. Data on Competitor's Pricing and Promotions
Without reasonable pricing, onboarding new customers and earning profit is challenging. Customers want to buy quality products at competitive prices, and restaurants wish to profit and more customers. To fulfill both demands, restaurants have to maintain a price-quality relationship. Here, it's not necessary to offer a low price, but quality products and services will do the trick where you can satisfy customers. Again, food aggregators can't share essential data like Competitor's pricing. Still, Actowiz Solutions can provide real-time price data using web data extraction if you want.
4. Data on Estimated Food Delivery Time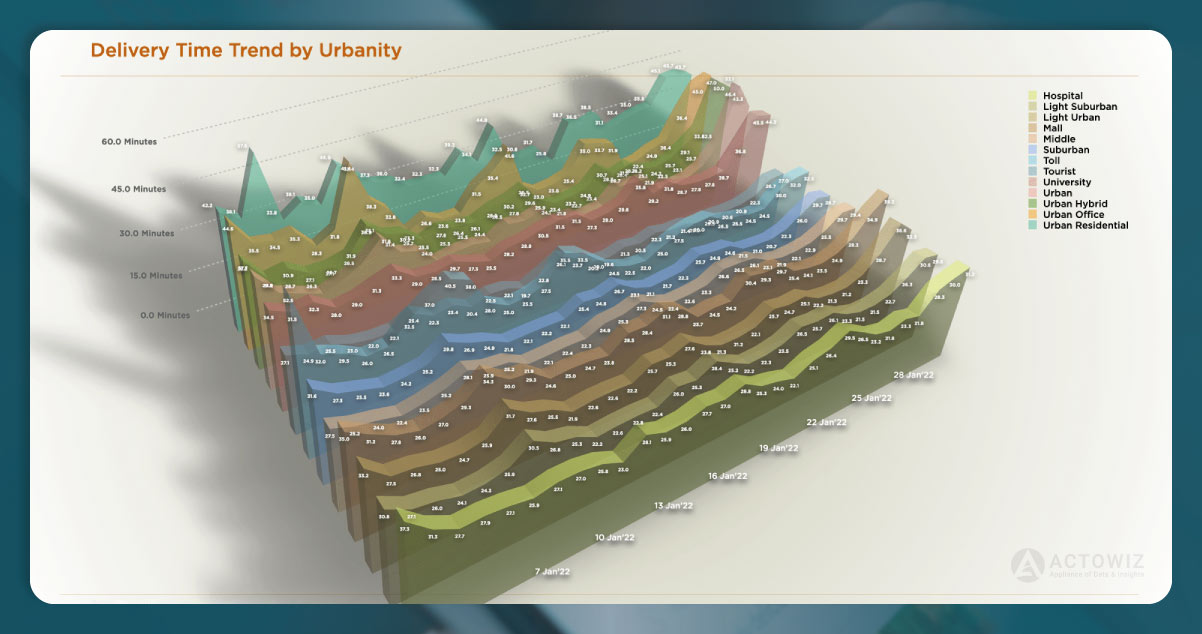 Customers want to eat hot delicious food all the time. QSRs must deliver freshly cooked food to customers within the estimated time to build customer trust. However, Food aggregators don't share estimated delivery times to restaurants. And that's the biggest challenge for QSRs, considering they aren't getting the delivery time of competitors either. Here, Actowiz Solutions is quick to provide the ETA to Quick Service Restaurants so that they can beat the competition and drive more sales.
5. Data on Delivery Charges
Why will customers pay extra charges for food in the name of delivery fees? It's a thumb rule that customers will always cross-check with delivery fees across multiple restaurants and food delivery platforms. This makes it challenging for restaurants to cope with the delivery charges they are asking customers. Knowing Competitor's delivery charges will always help to optimize those, but food delivery platforms don't reveal those charges with any restaurant. Here Actowiz Solutions is happy to help with food delivery fees scraping from multiple resources.
6. Data on Advertisements & ROI
Getting analytics on ad spending will help restaurants better optimize their advertising budget and boost the ROI on marketing. However, it's impossible to get data on the type of ad, budget, and performance of their competitors with the help of food delivery apps. Food apps do share basic details like the number of ad clicks, CTR, and so on, but they can't share advanced data to study. Actowiz Solutions can help you with this actionable insightful data to optimize ad spend.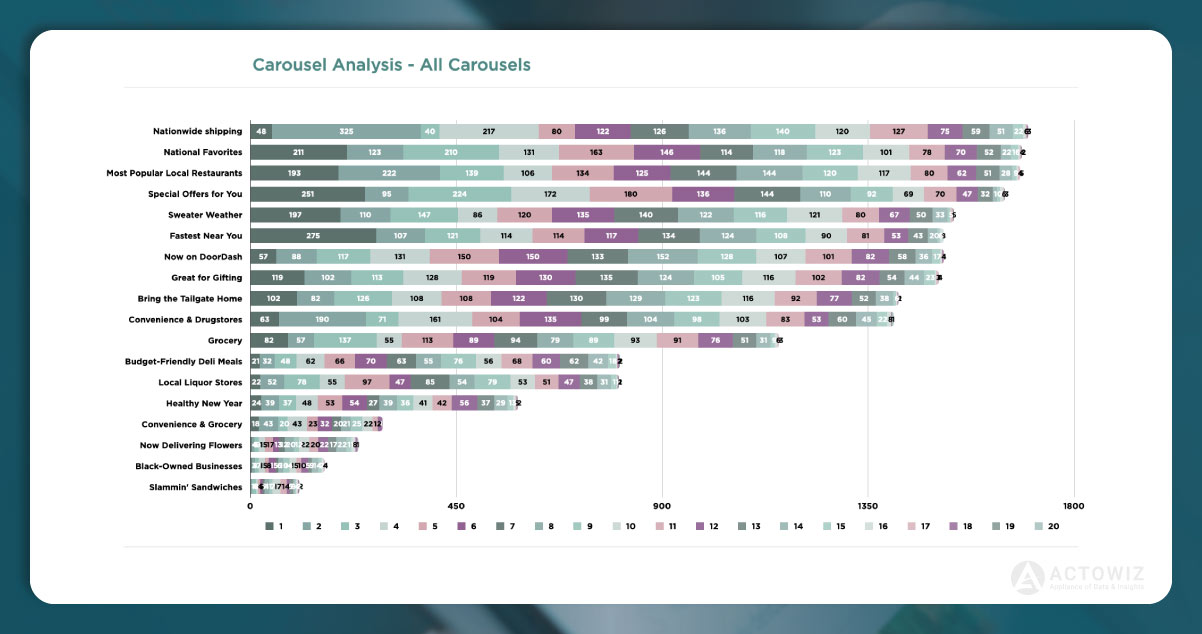 7. Data on Outlet Availability during Peak Hours
If the restaurant isn't available on a food app due to technical glitches during peak lunch, dinner hours, and weekends when there are high food order volumes, restaurants will face a massive loss in their business. Moreover, delivery apps try hard to ensure all the restaurants are discoverable during peak times. It could be a great help if food delivery could give instant insights on this to QSRs.
Bottom Line
The quickest way to grow a QSR business is to understand and analyze sales data, visibility on the food delivery app, and customer data. But due to challenges in getting this data isn't handy all the time. Here, Actowiz Solutions can help you with all the data required to grow your Quick Service Restaurants Businesses in minimum time.