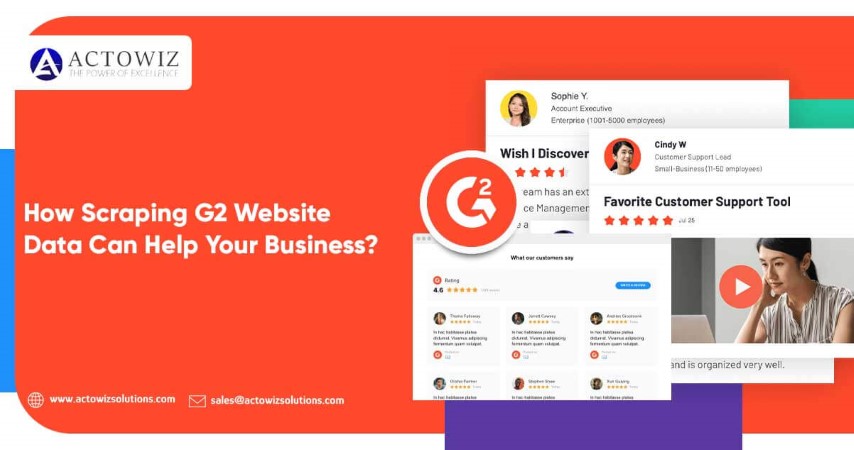 G2 is among the largest software review platforms. All the real-time users can share the experience here after using any software. It gives a platform for open dialogue among a software company, software users as well as future buyers.
People, who want to buy any software will initially search G2 to observe if a software matches the requirements. In case, any product reviews are negative, they would look for some alternatives.
Scraping G2 data will give you insights into how your products are performing. You may also monitor competitors' products depending on the kinds of reviews they are having. At Actowiz Solutions, we scrape G2 website data quickly and at affordable prices.
List of Data Fields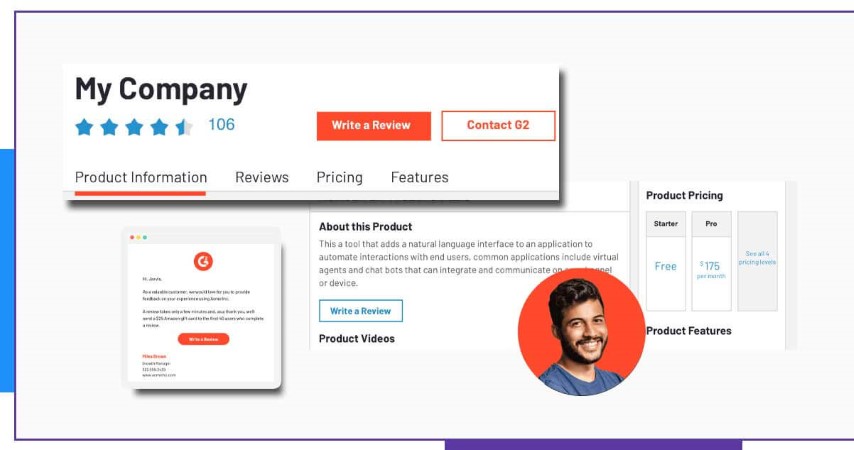 Web scraping G2 software review data can provide you access to the given data:
Author Information
Author's Name
Author Photo
Company Size
Date
Easy Setup
Easy Usage
Product Overview
Quality Support
Ratings
Review Headings
Review Link
Review Ratings
Review Resource
Title
Total Reviews
URL
Validated Reviewers
How Scraping G2 Data Can Be Helpful?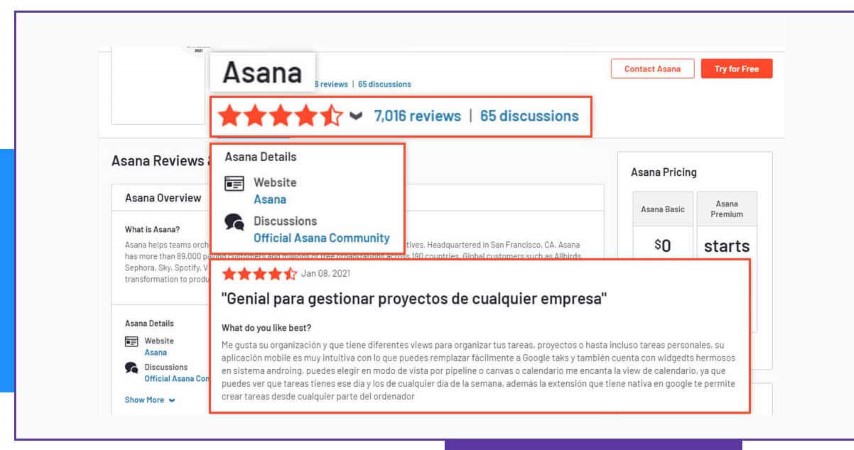 The data can assist you in doing competitive analysis as well as provide you with a clean-cut picture of how the products are doing compared to your competitors
Knowing consumers' sentiments depending on the reviews might open many business opportunities just by knowing the differences between a product offering as well as consumer expectations.
Competitive price monitoring is one more thing where G2 can be useful. This will help you to shoot a sweet spot between affordable pricing and profit.
Available Formats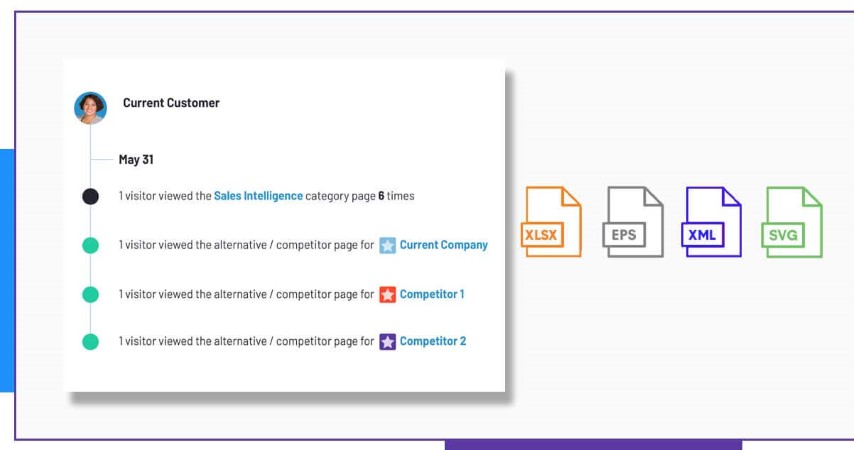 You may download the scraped data in the given formats
Author Information
Author's Name
Author Photo
Company Size
Date
Scraping G2 Website Data Using Particular Category Listings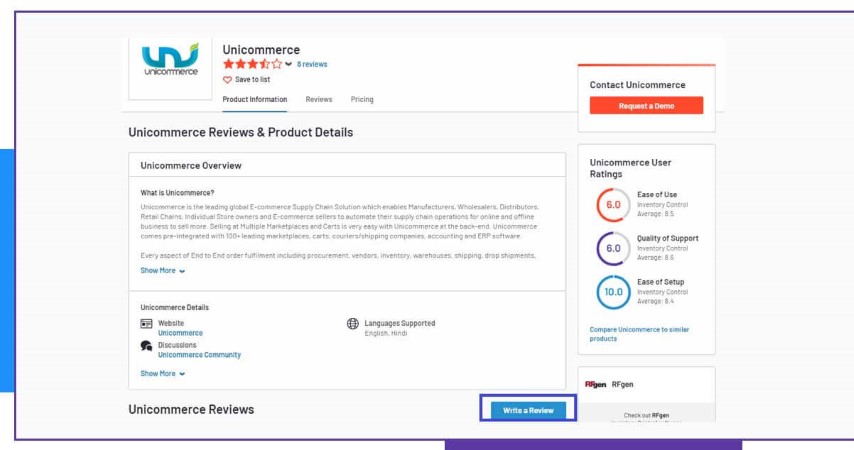 You may need data from particularly listed pages and also various groups. You might need different instruments, which can get product data from different categories. Actowiz Solutions can help you easily extract complete data services from various categories. We provide various web data scraping solutions as well as also extract data from G2 website. We offer well-organized G2 web monitoring services for businesses when you want to scrape data from G2.
G2 provides an enormous amount of data. Although how to use it? Finding it manually is almost impossible and that's the reason why our G2 data scrapers have a big role to play. Our data scrapers have been specially designed to scrape data like changes in currency prices from G2. In a few minutes, you would get a great amount of product data.
G2 Business Website Data Scraper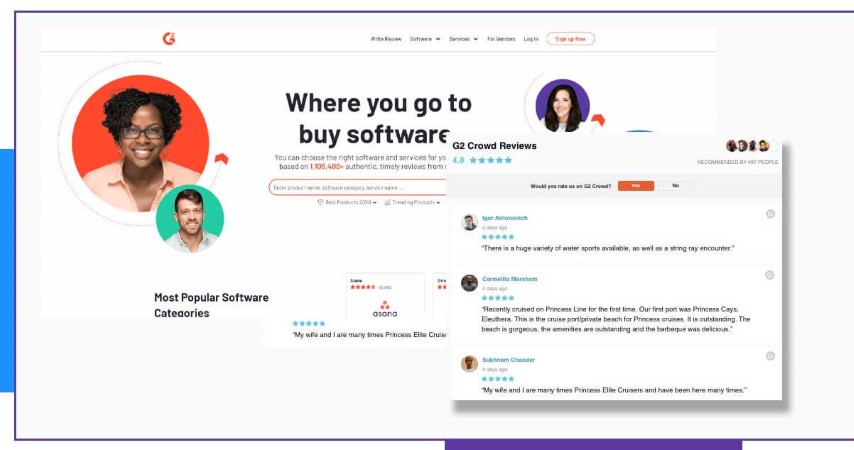 G2 business data can help you find a competitive analysis and offer you a clear picture of how the products are performing compared to competitors. Knowing consumers' sentiments depending on reviews might open many business opportunities by understanding the differences between the product offers and consumers' expectations. Competitive price monitoring is another thing that G2 might help you with. It will assist you to hit the nice spot between profits and affordable prices.
Why Actowiz Solutions?
G2 provides a huge amount of data. But how do you get it as getting that manually is next to impossible? That's where Actowiz Solutions has a role to play! Our customized web scrapers are specially designed for scraping data like changing G2 currency prices. Within minutes, you will get a huge amount of product data available.
Our pre-build G2 data scrapers help you scrape data associated with different product reviews easily and quickly without writing any codes.
If you want to scrape G2 website data, then contact Actowiz Solutions now!